Kaiser,
Don't Deny
Patients need access to consistent, reliable mental health services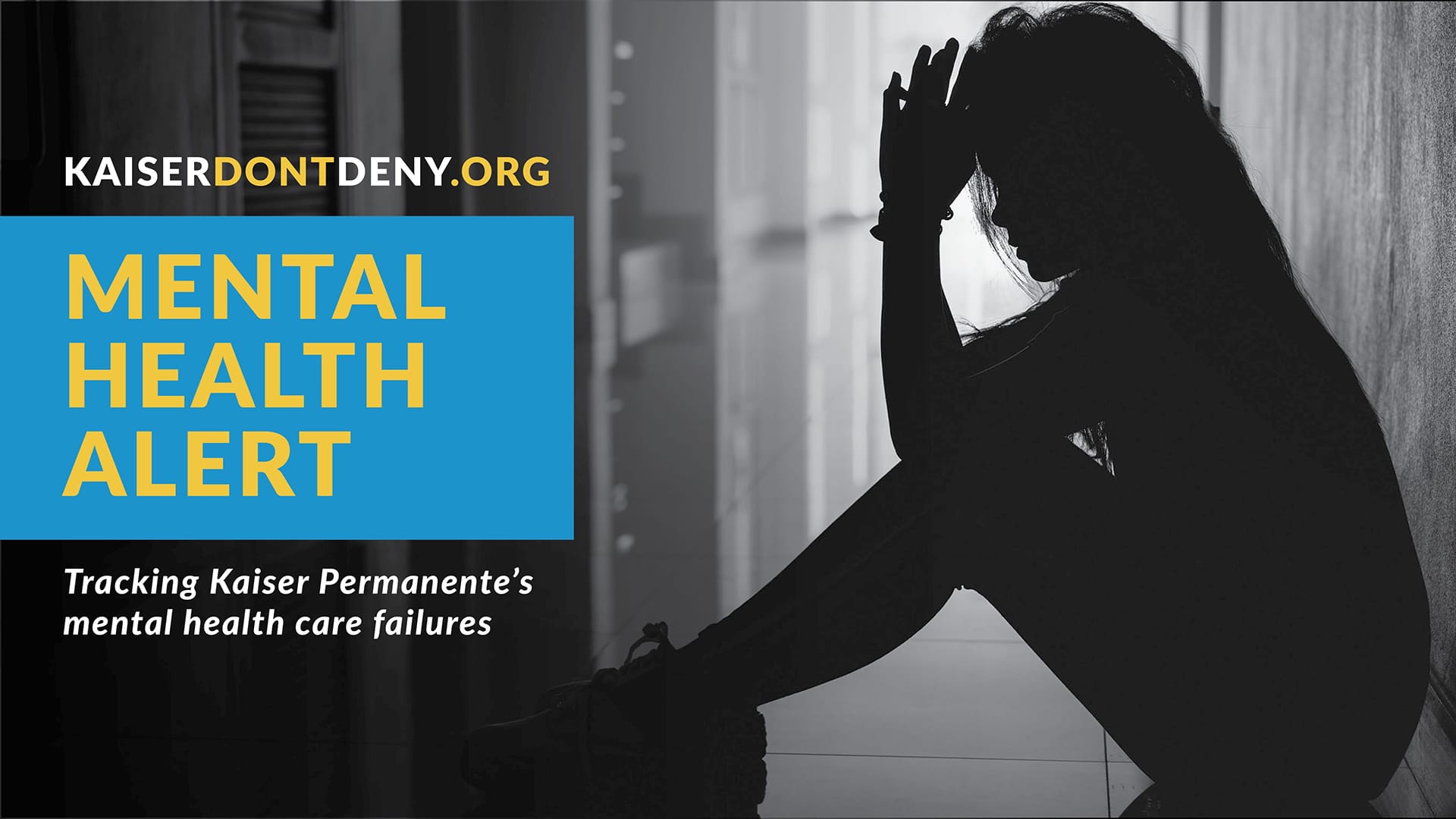 Patients are forced to advocate for themselves
Published Tuesday, August 3, 2021
#
More than 1,400 Kaiser mental health patients have shared stories at kaiserdontdeny.org of care delayed or denied, and the stories keep coming in. Here's a recent story from a patient in San Francisco who has been trying to access therapy at Kaiser for almost a year.
It has been more than eleven months now since I expressed that I need to see a different therapist, and I am still without mental healthcare. I have been shunted off to two other mental health providers who have given me the runaround for months. Every time I contact Kaiser about my frustrations I am met with wonderful but equally frustrated people trying their best to work with a useless system. I am working with a wonderful Kaiser psychiatrist for medications but pills alone are not helping. I'm working on getting into group therapy for some of my concerns, but they are not remotely comprehensive. Advocating for myself while managing my issues alone and working full time is extremely exhausting and I'm at my wits' end.
Crystal
San Francisco
Kaiser member forced to pay $1,500 out of pocket per month to get appropriate mental health care
Published Friday, July 30, 2021
#

Victor Gomez was happy with the care he got from Kaiser Permanente, until he sought treatment for anxiety, depression, and post traumatic stress disorder. As he told Capital & Main, Kaiser made his condition far worse by forcing him into group therapy when he needed one-on-one therapy.
"The mental health care is sorely lacking," Gomez told the news outlet. "It's based on numbers. It doesn't even take into account if you did anything about it, just that you talked about it."
The Capital & Main story illustrates how Kaiser's broken mental health care system can ruin lives and why Kaiser mental health clinicians are fighting hard to pass legislation and win a contract that will require Kaiser to adequately staff its mental health clinics and provide timely care.
After failing to get the care he needed from Kaiser, Gomez suffered an anxiety attack that resulted in an arrest and a court order that he get treatment for his mental health conditions. But, once again, Kaiser pushed him into group therapy, and Gomez's conditions actually worsened.
When Gomez's wife, Karol Jones, came home to find him "in the throes of another panic attack, so frustrated that all he could do was slam his head against their bedroom dresser," the couple decided to seek care outside of Kaiser.
Despite paying for Kaiser insurance, the couple now is paying $1,500 for the mental health therapy that Gomez needs, but that Kaiser refused to provide.
Here's what Gomez's wife, Karol Jones, said in the story about Kaiser:
I really think that Kaiser delaying his treatment spiraled him into a worse situation. That was a missed opportunity for them that really spiraled him into further negative feelings about himself…They're so good at making sure you get all your preventative medical stuff. I just got another message this morning that I need to go get my mammogram done. They're great about it, she said. Why can't they be great at mental health?
Patients who need regular therapy are steered toward group classes that don't help
Published Thursday, July 29, 2021
#
More than 1,400 Kaiser mental health patients have shared stories at kaiserdontdeny.org of care delayed or denied, and the stories keep coming in. Here's a recent story from a patient in Stockton with severe depression and anxiety who couldn't get a timely appointment for the mental health care she needed.
I had an intake telephone appointment with a LCSW yesterday and after having been diagnosed with severe depression and anxiety/panic disorder.  I was told that there were no appointments available through November and that there could not be an appointment made for me at this time. I was then offered a group class on "coping skills" in mid-September. Essentially, I have been denied care.
Angie
Stockton
Mental Health Parity Bill advances in California Assembly
Published Monday, July 26, 2021
#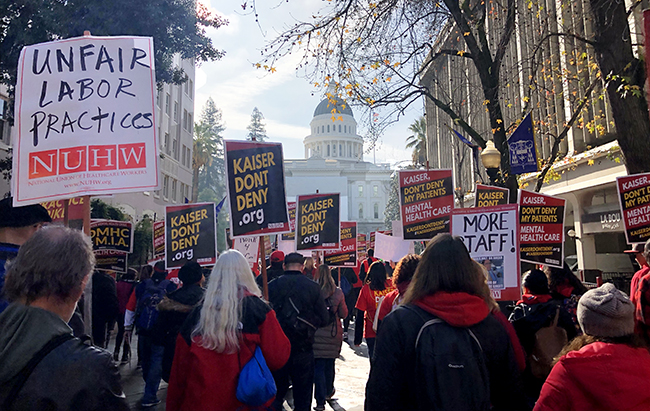 A landmark bill that would require Kaiser Permanente and all other health plans and insurers in California to offer timely follow-up appointments for mental health and substance use disorders is one step closer to becoming law.
Following a hearing earlier this month, the State Assembly's Health Committee unanimously passed SB 221 by a vote of 14-0 despite strong opposition from the healthcare industry.
SB 221 would close a loophole that requires HMOs and insurers to offer patients initial mental health and substance use disorder appointments within 10 days, but allows them to make patients wait weeks or months for follow-up appointments. The bill, authored by State Sen. Scott Wiener, would require HMOs and insurers to offer patients follow-up appointments within 10 business days, unless the treating clinicians certify that a longer gap will not harm the patients' health.
During the committee hearing, lawmakers rejected the claim from health insurance industry lobbyists that it was impossible to provide timely access to follow-up mental health care therapy appointments for lack of qualified professionals in the workforce.
"There is a workforce out there," said Assemblymember Jim Wood, the committee chair. "I can't think of anything more discouraging than to get that [initial] timely access in 10 days and then be told you have to wait 6 to 8 weeks for the next appointment."
Assemblymember Cecilia Aguiar-Curry said: "We have had numerous of our friends pass away from depression and suicide and if they could have had the help sooner I think they would still be here today."
Kaiser patients as well as clinicians represented by the National Union of Healthcare Workers have been meeting with legislators to advocate for the bill.
Chelsie Martinez, a former Kaiser patient, testified at the most recent hearing how her serious mental health conditions only improved once she began paying out of pocket for weekly therapy outside Kaiser.
"Even knowing that I have access to care when I need it makes me capable of dealing with problems that I otherwise could not," Martinez testified.
The bill next heads to a vote of the Assembly's Appropriations Committee before it can go to a vote of the full Assembly and then to Gov. Newsom.
Patients are leaving Kaiser to get mental health care
Published Friday, July 23, 2021
#
More than 1,400 Kaiser mental health patients have shared stories at kaiserdontdeny.org of care delayed or denied, and the stories keep coming in. Here's a recent story from a patient in South Sacramento who had to leave Kaiser to get the mental health care she needed.. 
I was dealing with a severe crisis and needed to see a counselor badly. When I tried to make an appointment, I had to wait for weeks! It was so frustrating, I couldn't my get the help I so badly needed at the time. Thank God I had a friend whose husband was a licensed counselor, and I was able to go to him. otherwise I don't know what I would have done. I finally left Kaiser because of the lack of mental health care there.
Cindy
South Sacramento
Kaiser Permanente criticized for denying patients with postpartum depression the only FDA-authorized drug
Published Friday, July 16, 2021
#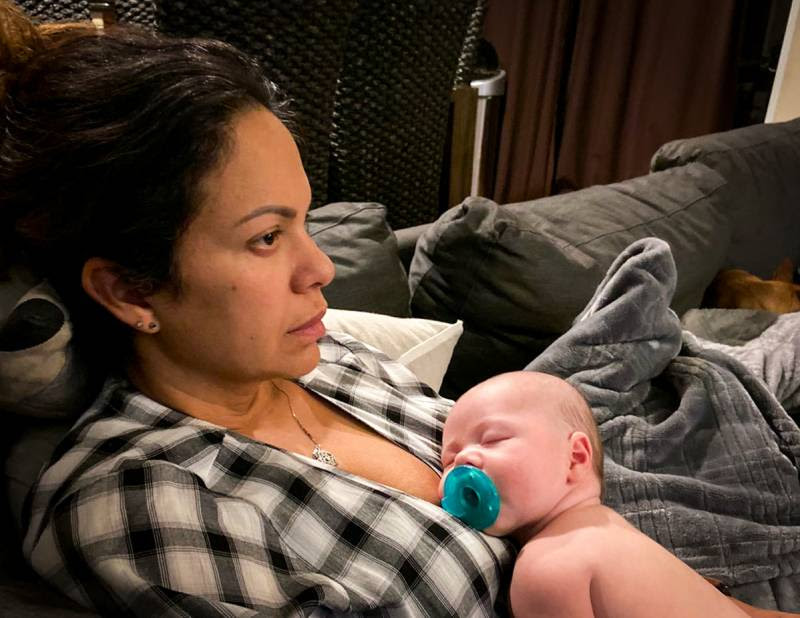 Last year, Governor Gavin Newsom signed SB 855, a landmark mental health parity law written to prevent health plans from denying people mental health care on the grounds that the treatment was not "medically necessary."
Now it appears that Kaiser Permanente might already be violating the law. In a story aired by KQED, the Bay Area's home for National Public Radio, Kaiser is accused by patients of denying them the only drug for postpartum depression authorized by the FDA.
"If Kaiser is making it effectively impossible to get a particular, important mental health treatment, that could definitely be a violation of our parity law," said State Senator Scott Wiener, D-San Francisco, who authored SB 855.
One Kaiser patient told KQED that her Kaiser doctor said she would have "to try and fail four medications and electroconvulsive therapy before she could try brexanolone," the lone antidepressant that has been approved for postpartum women. And she had to try all those other treatments within six months of having her baby or she couldn't try brexanolone at all.
"That's absurd," Dr. Riah Patterson told KQED. Dr. Patterson has been treating women with brexanolone at the University of North Carolina at Chapel Hill since it became available in summer 2019, and she was one of several experts in postpartum depression who told KQED that Kaiser's guidance "ridiculous," "harsh," "abusive" and "insane."
Making it hard for women to get brexanolone appears to be good for Kaiser's bottom line.
"Brexanolone treatment costs $34,000 for the medication, plus the cost of the three-day hospital stay, which can tack on another $30,000, at least, according to the report. Kaiser is not yet certified to administer the treatment in-house, so it must pay outside hospitals to provide it."
But the drug can have a huge impact on the women who are able to take it. Yesenia Muñoz successfully appealed Kaiser's denial to state authorities, who overturned the decision, according to the report. Munoz went to UC Davis Medical Center to get her first dose and immediately felt better.
"It was like a switch flicked and it made me happy enough to want to live," she told KQED. "It saved my life."
Kaiser's guidance is an outlier, KQED found from analyzing guidelines from a dozen other health plans operating in California.
"Three of them require women to fail one medication before trying brexanolone. One plan — the state's Medi-Cal program for low-income women — requires two fails. But Kaiser is the only system KQED found that recommends women first fail four drugs," according to the story.
Family can't get timely care from Kaiser for autistic son
Published Wednesday, July 14, 2021
#
More than 1400 Kaiser mental health patients have shared stories at kaiserdontdeny.org of care delayed or denied, and the stories keep coming in. Here's a recent story from a family in Sacramento struggling to get care for their autistic son. 
We have belonged to Kaiser for well over 25 years. Their services for physical healthcare are exceptionally good. However, their services for mental health care are abysmal. We have a 23-year-old son with autism. Since he was three years old we have attempted to get services through Kaiser's mental health department. It wasn't until we went outside of Kaiser that we could actually get his autism diagnosis. We try to secure him regular therapy appointments with Kaiser, but they could only provide appointments once every 4 to 6 weeks — hardly enough for a child suffering from depression and anxiety.
Gen
Sacramento
Lawsuit accuses Kaiser Permanente of overstating number of mental health providers available to patients
Published Monday, June 14, 2021
#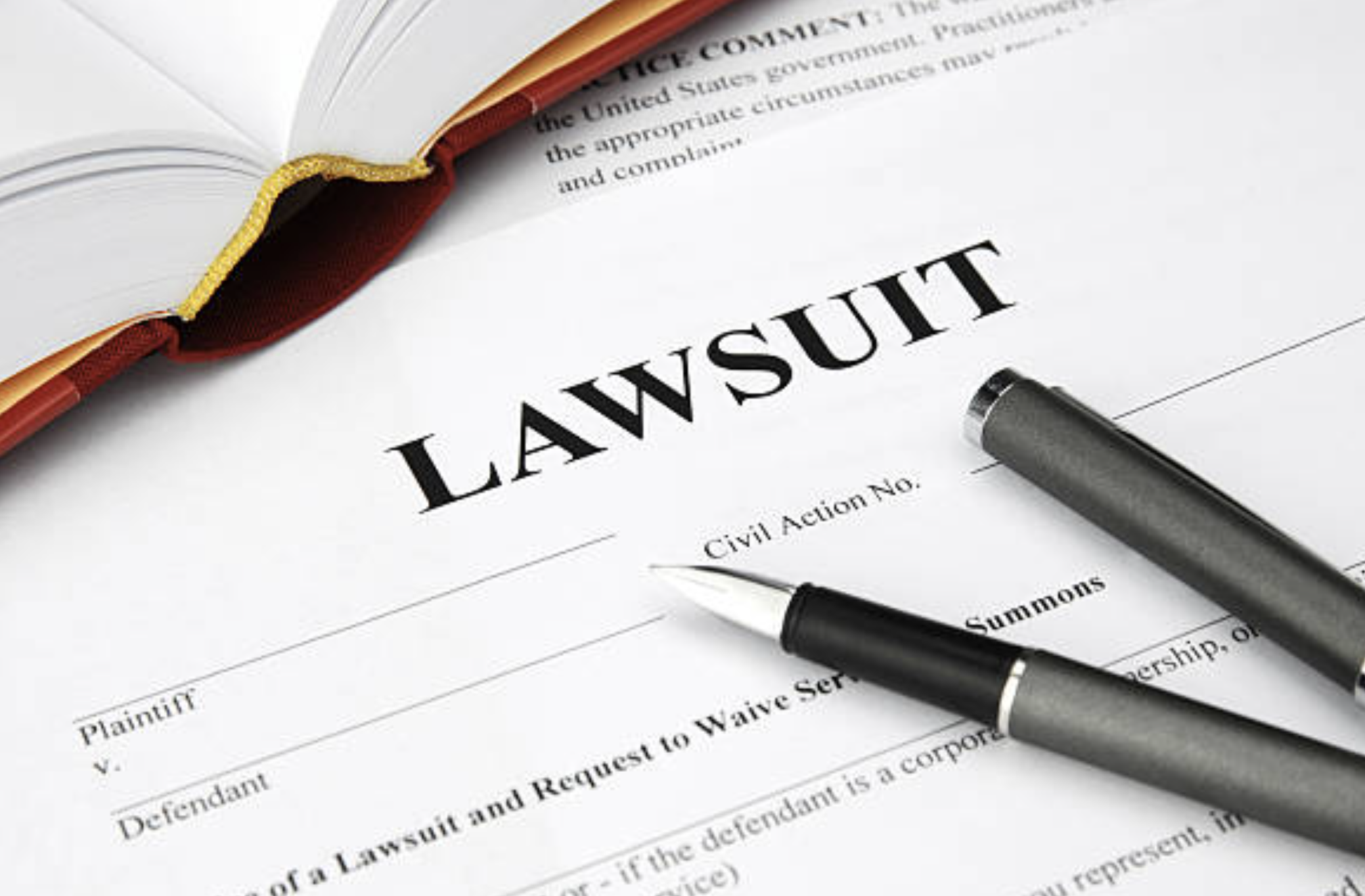 After being fined and repeatedly cited by California state regulators for denying patients timely mental health care appointments, Kaiser Permanente has touted a growing network of mental health clinicians, including non-Kaiser therapists, who could treat patients who would otherwise have to wait weeks or months between therapy appointments.
However, a lawsuit filed last month by San Diego City Attorney Mara Elliott accuses Kaiser of intentionally and illegally overstating the number of mental health providers available to its 9 million members in California. 
According to the complaint, 38 percent of the psychologists, therapists and licensed clinical social workers listed in Kaiser's provider directories were not actually available to care for Kaiser patients.
"Kaiser has been widely criticized in California for its failure to provide adequate and timely mental health services," Ellio wrote in the complaint. "But rather than actually fixing that problem, it has instead published illusory provider directories to dupe consumers into thinking that its problem with providing mental health care services is resolved, and it has a much larger network than it actually has. In reality, Kaiser's directories are false and misleading and misrepresent to consumers that they have access to providers that are not actually available in-plan. Kaiser's failure to provide an accurate provider network is unlawful under state and federal law and has harmed, and is continuing to harm, consumers in San Diego and throughout the State of California." 
Elliot reviewed state data submitted by Kaiser to California's Department of Managed Health Care. She found that half of the 300 non-physician mental health providers that Kaiser surveyed and deemed ineligible in its 2018 submission to state regulators, half of them remained ineligible the following year.
"The conclusion is inescapable," Elliot wrote in the complaint. "Kaiser persists in publishing and advertising provider information that Kaiser knows to be false or misleading."
Insurance companies like Kaiser have a financial incentive to make their provider networks appear larger than they are, Keith Humphreys, a Stanford psychiatry professor, told National Public Radio in a 2016 story about "ghost networks."
"It's a way to control cost," said Humphreys, who served as an advisor to Congress when it was developing the 2008 Mental Health Parity Act. "You know the law doesn't say you can't put people on there who are dead, or you can't put people on there who are not taking new patients. What that translates into, then, is people have to wait longer for care, which then cuts expenditures for the insurer and reduces access."
Elliot said that Kaiser's model for delivering mental health care made the "ghost networks" of providers even more problematic for its members.
"Kaiser is particularly reliant on contracted mental health providers, which it uses to compensate for its ongoing mental health care practitioner shortage," she wrote. "Although Kaiser has sought to alleviate this shortage by providing its patients access to outside providers, this access is often illusory because of the shocking inaccuracy of its directory listings for these outside mental health practitioners."
In the complaint, Elliot is seeking restitution for Kaiser members who have not received the care for which they paid through their annual premiums, civil penalties against Kaiser, and an order that Kaiser "cease the misrepresentations made to consumers."
Kaiser has not yet responded formally to the complaint. The case is scheduled for a procedural hearing November 5.
Has Kaiser Permanente delayed or denied your mental health care?
Have you or a loved one been forced to endure long waits for appointments?