Kaiser,
Don't Deny
Patients need access to timely and consistent mental health services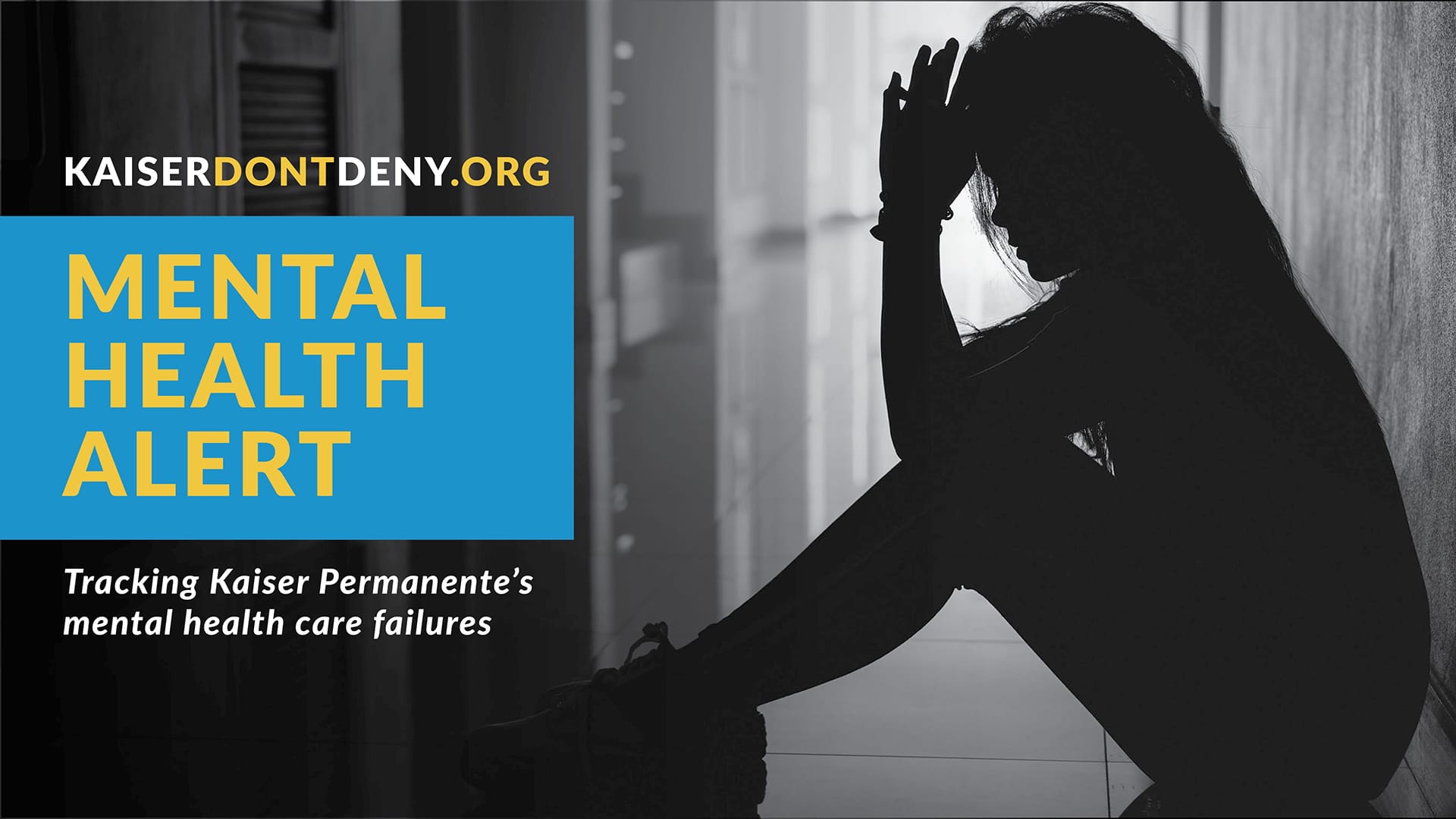 Bureaucratic hurdles leave patients confused and frustrated
Published Tuesday, October 19, 2021
More than 1,400 Kaiser mental health patients have shared stories at kaiserdontdeny.org of care delayed or denied, and the stories keep coming in. Here's a recent story from a patient who gave up on getting mental health care from Kaiser.
I contacted Kaiser in the beginning of December 2020 to get help for a severe depression. I was referred to a therapist, but had to wait until March 2021 for my first session. I was only able to have one visit per month, and after the third visit, the clinician told me that he could only see me one more time. The next appointment was two months later with a LCSW, and he canceled the day of my appointment. There was also some confusion about in in-house sessions and ones that are outsourced. I guess my coverage only paid for one, and I'm still confused about the bureaucratic hurdles placed in my way. I was left feeling frustrated and angry. I'm still struggling nearly a year later, but I have no trust in Kaiser making patient care a priority. Kaiser makes billions, but mental healthcare is severely rationed so some people will die as a result. Only wealthy people in this country have full access, and this is shameful.
Paula
San Francisco