Kaiser,
Don't Deny
Patients need access to timely and consistent mental health services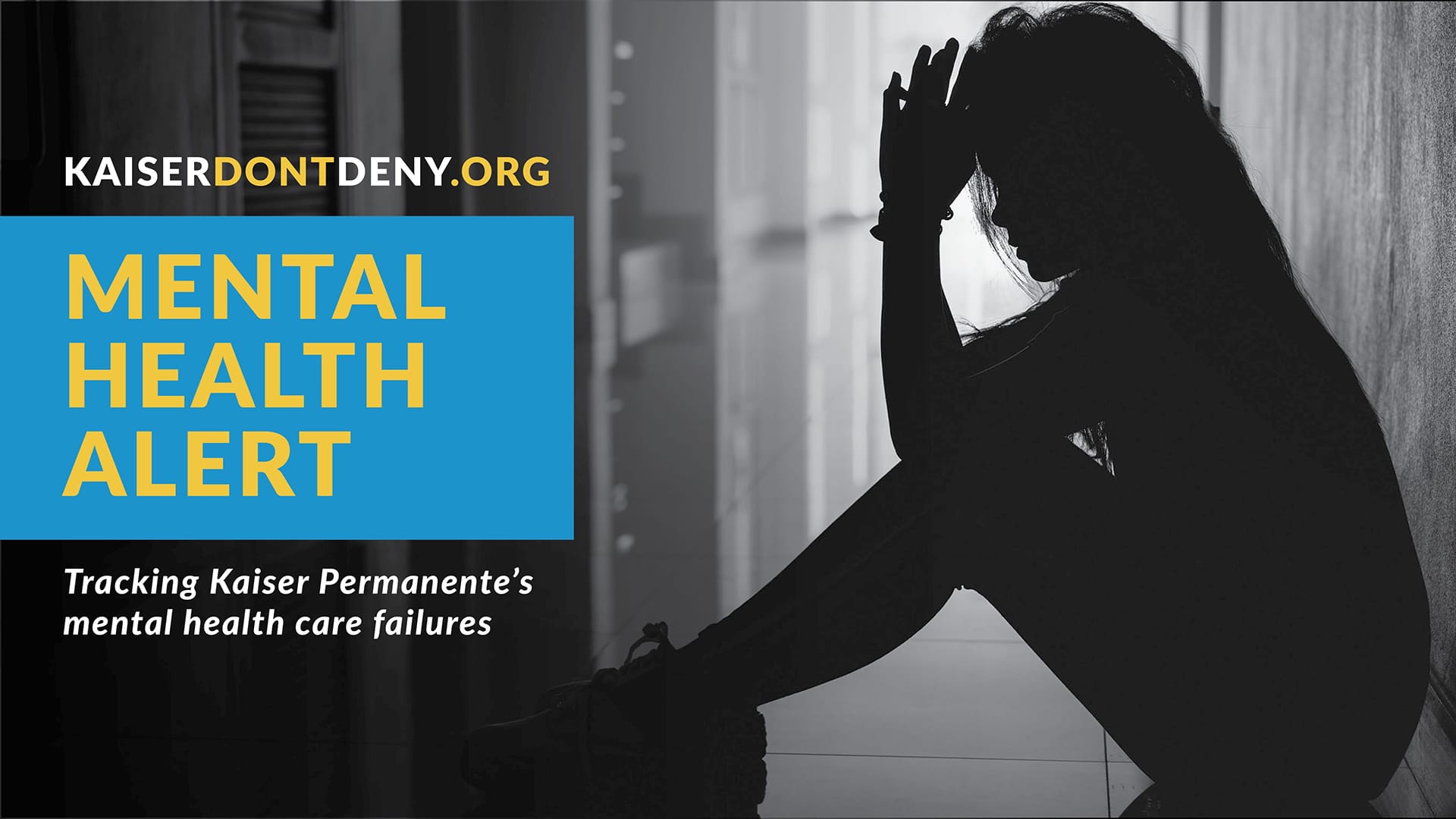 Patients can easily get prescriptions, but not therapy
Published Tuesday, August 31, 2021
More than 1,400 Kaiser mental health patients have shared stories at kaiserdontdeny.org of care delayed or denied, and the stories keep coming in. Here's a recent story from a patient in Southern California who can easily get medications from Kaiser, but not the therapy she needs.
I've been a Kaiser member 2018 and it has been a battle to receive proper mental health care the whole time. It takes weeks to receive an appointment — this was true before COVID and it's even harder now. When you finally receive one, you're on a time restraint of one hour, even if the appointment did not begin on time. Once your hour is up, it's up. They are quick to push the meds but don't offer proper therapy. When I expressed that I needed more therapy, not meds, I was told that my condition would not improve without medication, and that the reason I felt I needed therapy was because I was not taking the medication. I've made several complaints, even physically went into member services office and all they did to help was call into the department and get me an expedited appointment, After that it was the same thing. Nothing has changed.
Amanda
West Covina