Kaiser,
Don't Deny
Patients need access to timely and consistent mental health services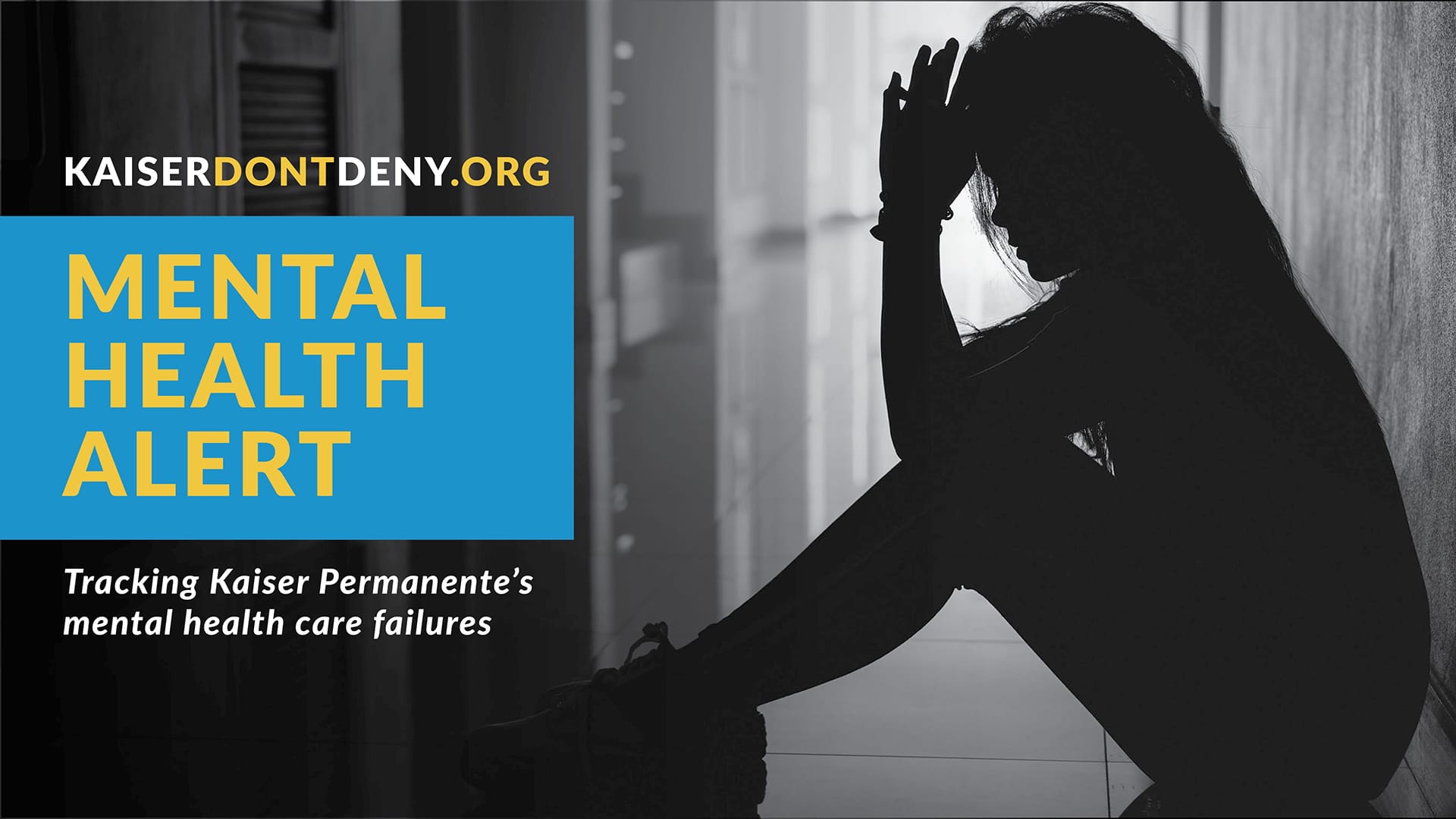 Kaiser clinicians in San Diego sounded alarm about patient access
Published Monday, September 20, 2021
Before NBC7 in San Diego profiled Emily Pacillo's struggle to access mental health care from Kaiser Permanente, Kaiser clinicians were raising alarm bells to managers that went unheeded.
In June they alerted management that patients were waiting on average six weeks between therapy appointments and then even if they put patients on a waitlist for an earlier appointment, those slots became "instantaneously converted to crisis appointments without consideration of the waitlists of patients already vying for sooner appointments."
Even therapists designated to see patients with more urgent needs were having their open appointment slots assigned to new patients or patients in crisis, forcing their current patients to wait longer and longer for treatment.
The therapists wrote to management:
Kaiser Permanente's ongoing media and publicity campaigns highlighting client-centered continuity of care for their members may appear empathic and understanding of their patients' mental health struggles but the reality is: KP leadership's actions have proven to be nothing more than a ruse – an evocation of advocacy. The unveiled truth confirms that Kaiser offers only empty promises of care instead of a timely plan of treatment for actual wellness and recovery.
In closing, they called on management to focus on the mental health needs of Kaiser patients, not the operational limitations of the clinics that Kaiser is under-resourcing:
It is our belief as NUHW members who directly treat suffering mental health patients that decisions should not be made with consideration of the clinic, but rather in consideration of the patient. We as NUHW members demand to work within an organization that empowers its managers and staff to make decisions and functions not based on clinic or operational need but rather BASED ON PATIENT NEED.