Kaiser,
Don't Deny
Patients need access to timely and consistent mental health services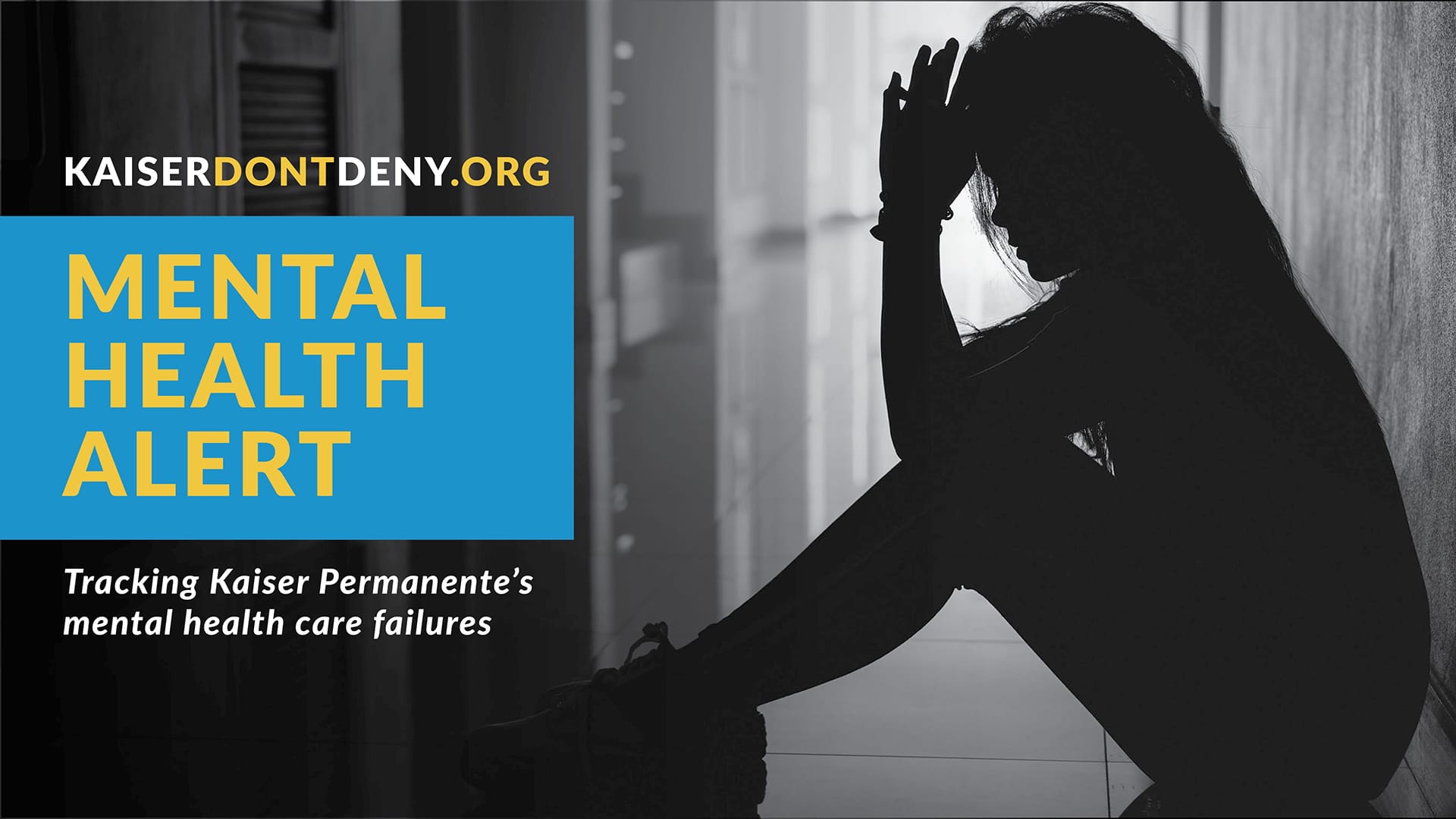 Mental Health Parity Bill advances in California Assembly
Published Monday, July 26, 2021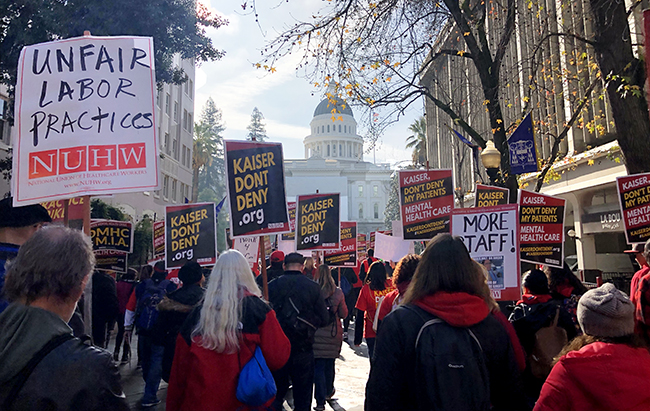 A landmark bill that would require Kaiser Permanente and all other health plans and insurers in California to offer timely follow-up appointments for mental health and substance use disorders is one step closer to becoming law.
Following a hearing earlier this month, the State Assembly's Health Committee unanimously passed SB 221 by a vote of 14-0 despite strong opposition from the healthcare industry.
SB 221 would close a loophole that requires HMOs and insurers to offer patients initial mental health and substance use disorder appointments within 10 days, but allows them to make patients wait weeks or months for follow-up appointments. The bill, authored by State Sen. Scott Wiener, would require HMOs and insurers to offer patients follow-up appointments within 10 business days, unless the treating clinicians certify that a longer gap will not harm the patients' health.
During the committee hearing, lawmakers rejected the claim from health insurance industry lobbyists that it was impossible to provide timely access to follow-up mental health care therapy appointments for lack of qualified professionals in the workforce.
"There is a workforce out there," said Assemblymember Jim Wood, the committee chair. "I can't think of anything more discouraging than to get that [initial] timely access in 10 days and then be told you have to wait 6 to 8 weeks for the next appointment."
Assemblymember Cecilia Aguiar-Curry said: "We have had numerous of our friends pass away from depression and suicide and if they could have had the help sooner I think they would still be here today."
Kaiser patients as well as clinicians represented by the National Union of Healthcare Workers have been meeting with legislators to advocate for the bill.
Chelsie Martinez, a former Kaiser patient, testified at the most recent hearing how her serious mental health conditions only improved once she began paying out of pocket for weekly therapy outside Kaiser.
"Even knowing that I have access to care when I need it makes me capable of dealing with problems that I otherwise could not," Martinez testified.
The bill next heads to a vote of the Assembly's Appropriations Committee before it can go to a vote of the full Assembly and then to Gov. Newsom.