Kaiser,
Don't Deny
Patients need access to timely and consistent mental health services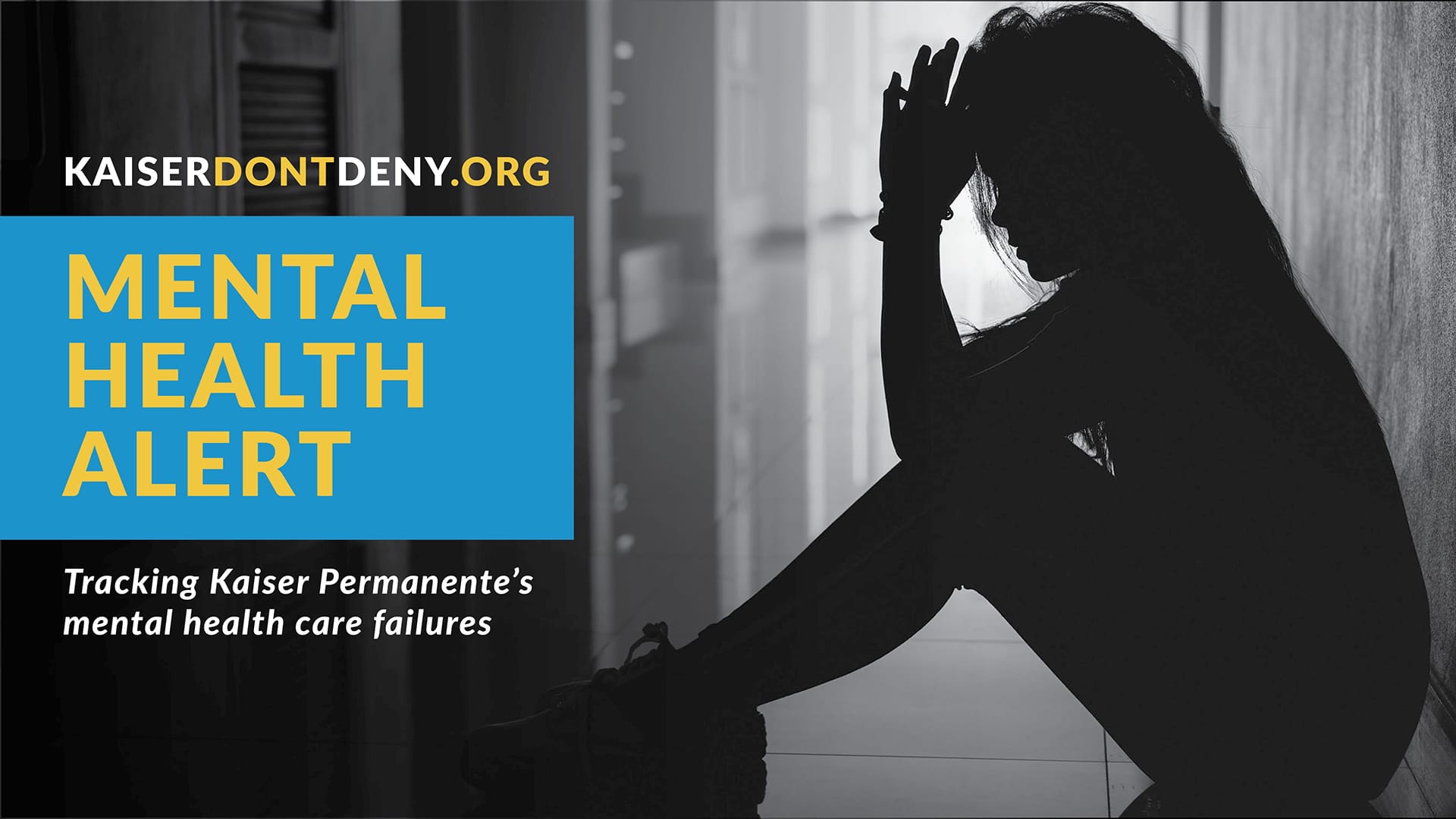 Patients referred to external providers with long waits, high turnover
Published Wednesday, December 29, 2021
More than 1,400 Kaiser mental health patients have shared stories at kaiserdontdeny.org of care delayed or denied, and the stories keep coming in. Here's a recent story from a patient who was referred by Kaiser to an external provider, where they experienced a revolving door of staff and long waits to receive care.
My experience with Kaiser mental health has been awful for the last nine years. They referred me to a contracted mental health clinic that was terrible. I was seen by different therapist and/or therapists were constantly leaving. I would have to wait in the waiting room for an hour and there was a new receptionist being trained each time I went in. One time when I went in, the receptionist told me, "I let the doctor know you are here." An hour later, the doctor finally called me back and said he was eating his lunch and didn't know I was there. I went to a private therapist and asked my primary care doctor to prescribe my antidepressant meds … My primary care doc said this is a big problem with his employer, KP.
Lori
Palm Desert