Kaiser,
Don't Deny
Patients need access to timely and consistent mental health services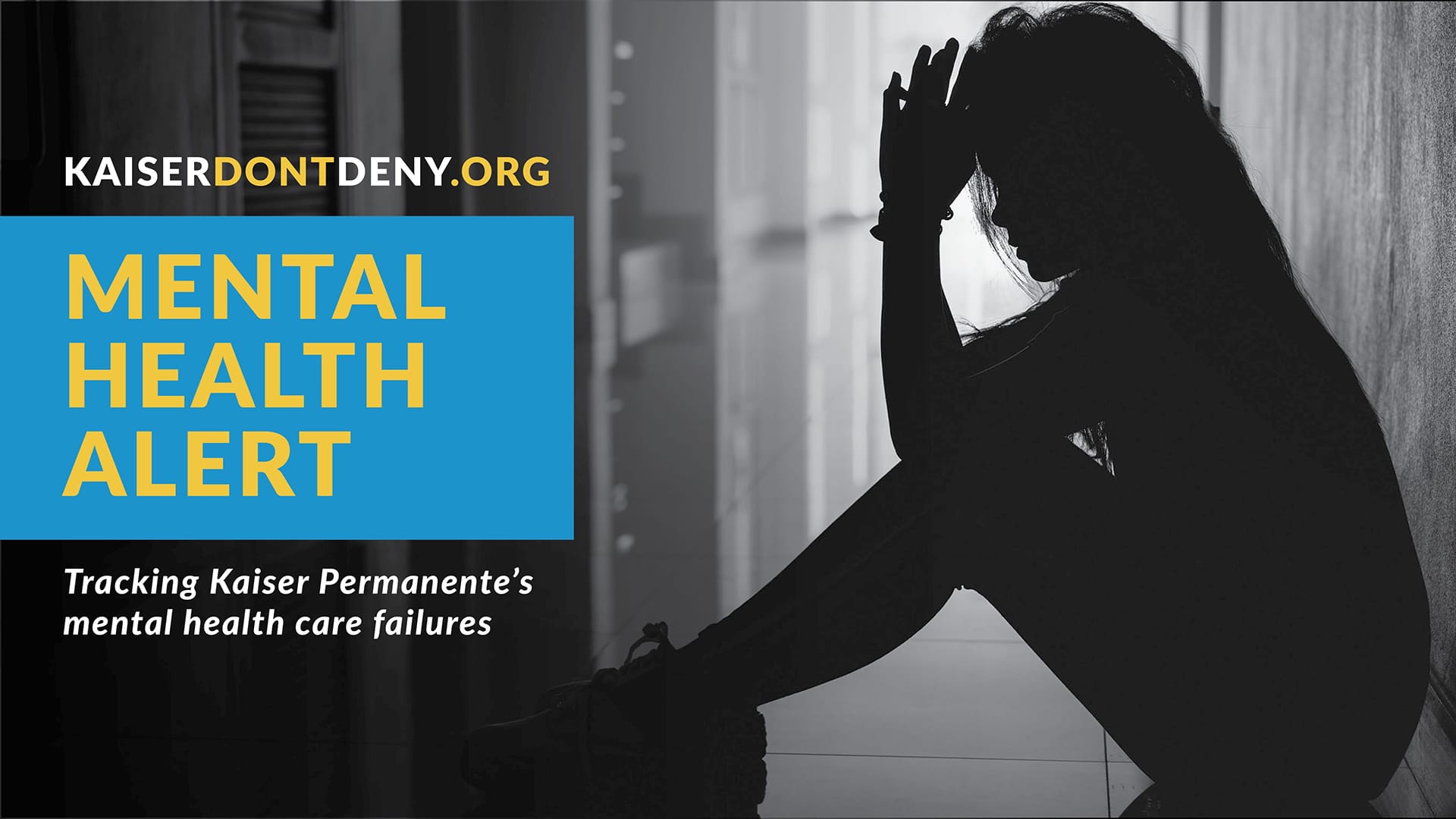 Patients pay out-of-pocket to get care outside Kaiser
Published Thursday, August 5, 2021
More than 1,400 Kaiser mental health patients have shared stories at kaiserdontdeny.org of care delayed or denied, and the stories keep coming in. Here's a recent story from a patient in Folsom who has spent more than $40,000 out of her own pocket to access mental health care outside Kaiser.
The executives will not be moved by the truth. They will only change policy if it costs them more in lawsuits than to provide care. I have spent more than $40,000 out of my own pocket to receive reasonable care. Most people don't have the money to go out of pocket, so Kaiser mental health patients are dying while waiting for help. I would likely be dead too if I didn't have the financial and emotional support of family. My therapist ended up leaving the office because she would rather do psych calls in an ER than not be able to provide the care her patients needed.
Marny
Folsom