Kaiser,
Don't Deny
Patients need access to timely and consistent mental health services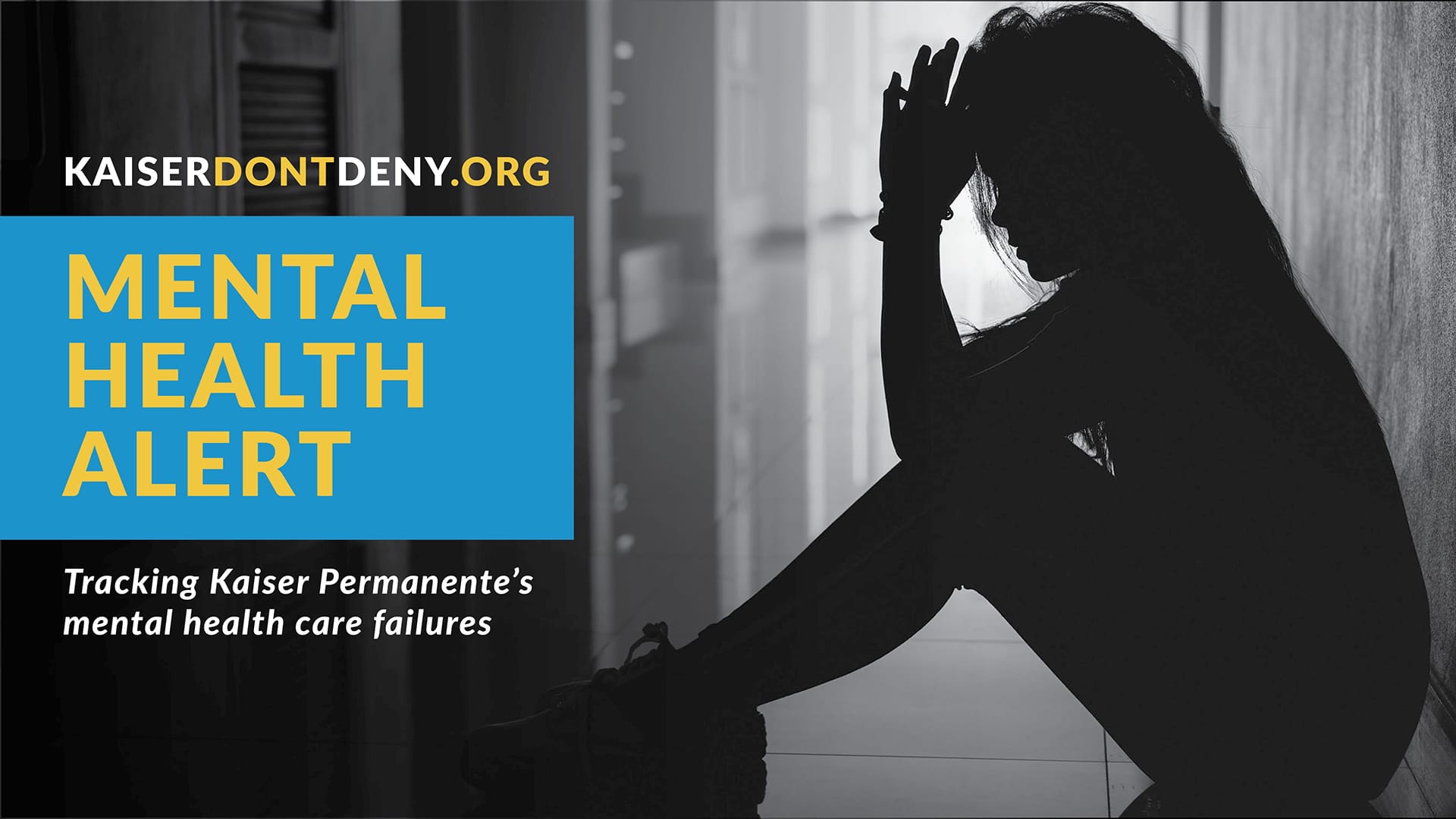 Family can't get timely care from Kaiser for autistic son
Published Wednesday, July 14, 2021
More than 1400 Kaiser mental health patients have shared stories at kaiserdontdeny.org of care delayed or denied, and the stories keep coming in. Here's a recent story from a family in Sacramento struggling to get care for their autistic son. 
We have belonged to Kaiser for well over 25 years. Their services for physical healthcare are exceptionally good. However, their services for mental health care are abysmal. We have a 23-year-old son with autism. Since he was three years old we have attempted to get services through Kaiser's mental health department. It wasn't until we went outside of Kaiser that we could actually get his autism diagnosis. We try to secure him regular therapy appointments with Kaiser, but they could only provide appointments once every 4 to 6 weeks — hardly enough for a child suffering from depression and anxiety.
Gen
Sacramento