Kaiser,
Don't Deny
Patients need access to timely and consistent mental health services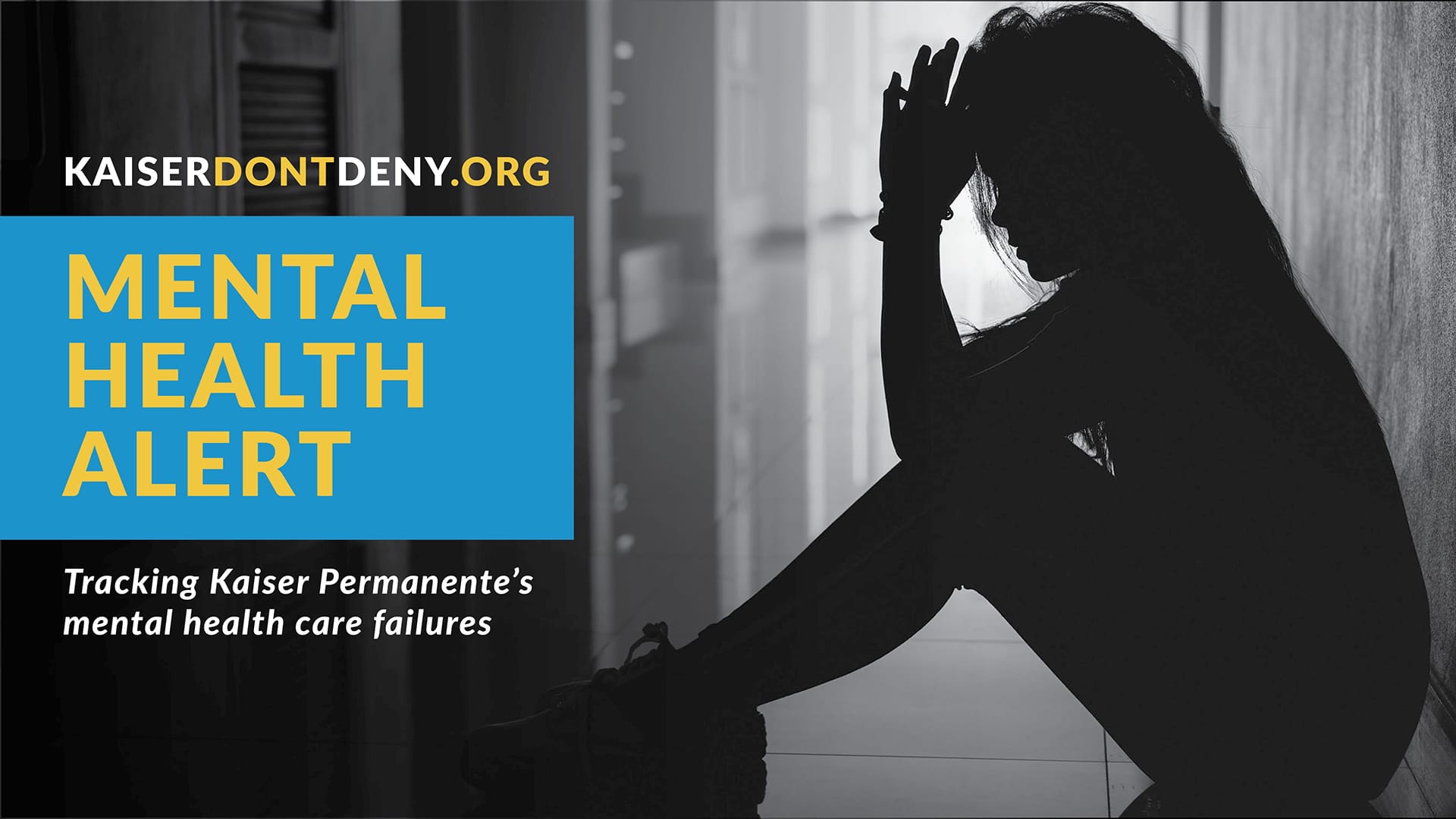 Patients get discharged from therapy too soon
Published Wednesday, January 26, 2022
More than 1,400 Kaiser mental health patients have shared stories at kaiserdontdeny.org of care delayed or denied, and the stories keep coming in. Here's a recent story from a patient who was discharged from therapy too soon:
I suffer from anxiety , depression, chronic pain. I had a therapist who retired after three years in treatment. I was transferred to another therapist who I did not feel comfortable with. They talked about themselves and I was told I had to go to group. Another therapist in chronic pain helped me to get a new therapist but I also had to go to group. That was in November. Just this month, I was discharged from group and individual therapy because I said I was making progress. I was making progress because I was in therapy. Now I am not being seen by anyone and symptoms are increasing. I have had a meltdown after being discharged. I need to be seen for therapy on-going.
Lashanda
Walnut Creek