Kaiser,
Don't Deny
Patients need access to timely and consistent mental health services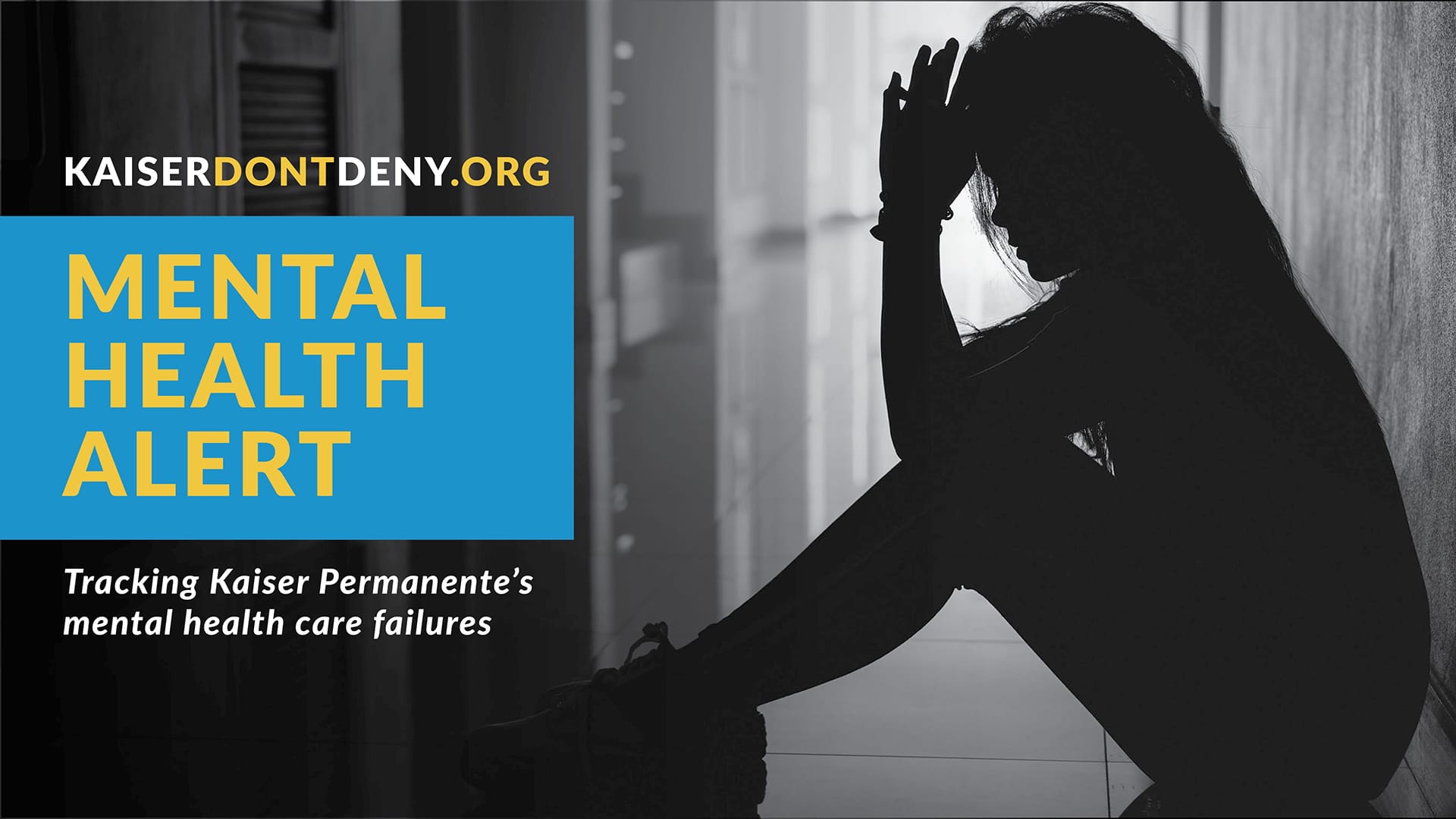 Patients are forced to advocate for themselves
Published Tuesday, August 3, 2021
More than 1,400 Kaiser mental health patients have shared stories at kaiserdontdeny.org of care delayed or denied, and the stories keep coming in. Here's a recent story from a patient in San Francisco who has been trying to access therapy at Kaiser for almost a year.
It has been more than eleven months now since I expressed that I need to see a different therapist, and I am still without mental healthcare. I have been shunted off to two other mental health providers who have given me the runaround for months. Every time I contact Kaiser about my frustrations I am met with wonderful but equally frustrated people trying their best to work with a useless system. I am working with a wonderful Kaiser psychiatrist for medications but pills alone are not helping. I'm working on getting into group therapy for some of my concerns, but they are not remotely comprehensive. Advocating for myself while managing my issues alone and working full time is extremely exhausting and I'm at my wits' end.
Crystal
San Francisco