Kaiser,
Don't Deny
Patients need access to timely and consistent mental health services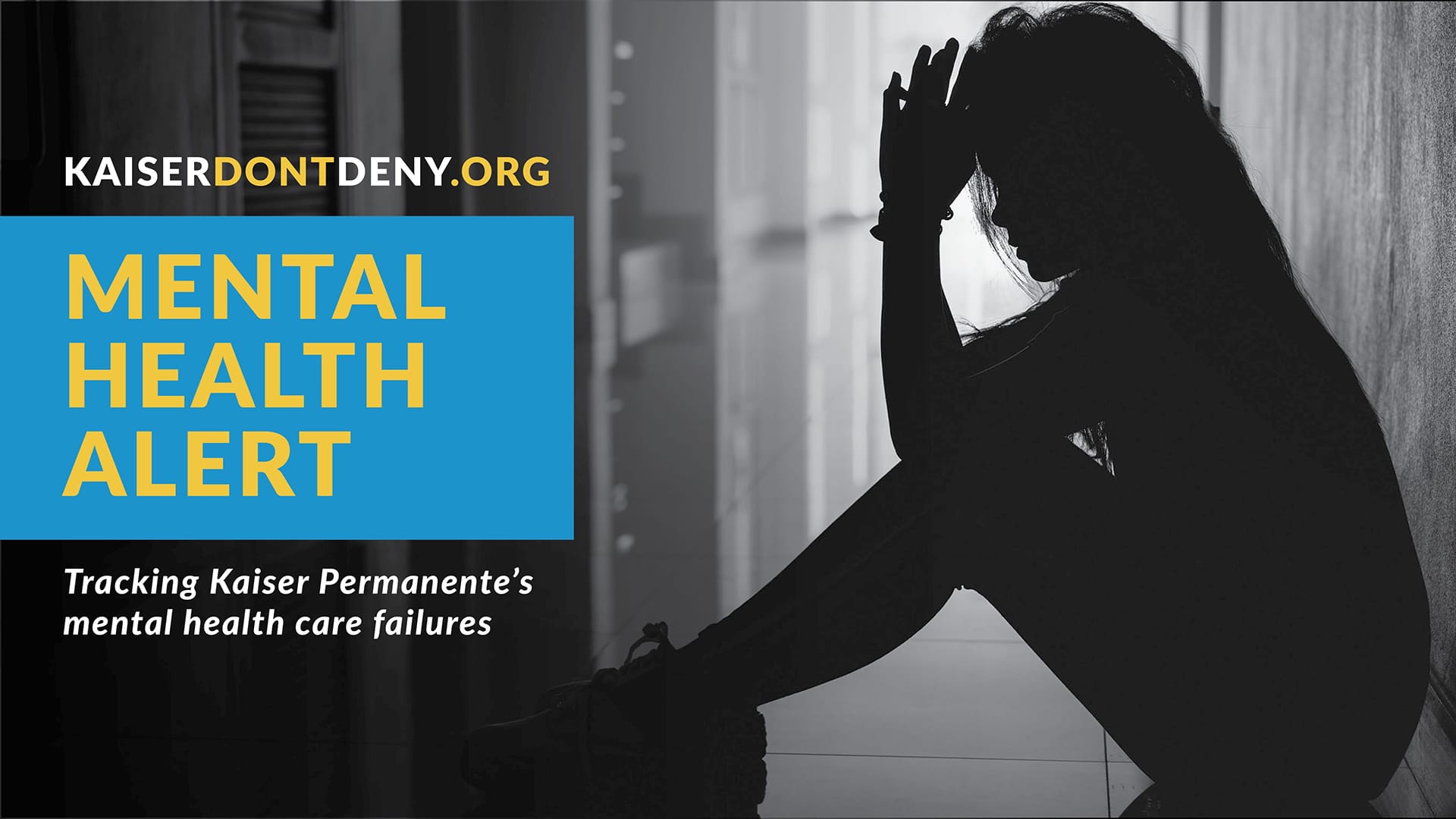 A father fears for his daughter's life
Published Tuesday, October 26, 2021
More than 1,400 Kaiser mental health patients have shared stories at kaiserdontdeny.org of care delayed or denied, and the stories keep coming in. Here's a recent story from a parent who fears that access to care may have disastrous results for his daughter.
Thank goodness I work at home because I have feared for my daughter's life. She is constantly asking for more frequent appointments with a therapist. She is currently at once per month and often has a meeting cancelled, so she goes two months between appointments while her emails begging for care are completely ignored. I have her sleep in my room from fear of her doing something because she wants to give up. This has been going on for over a year and it's not getting any better. When I ask about getting outside care they quickly schedule an appointment, but then it goes back the next month.
Michael
Stockton