Kaiser,
Don't Deny
Patients need access to timely and consistent mental health services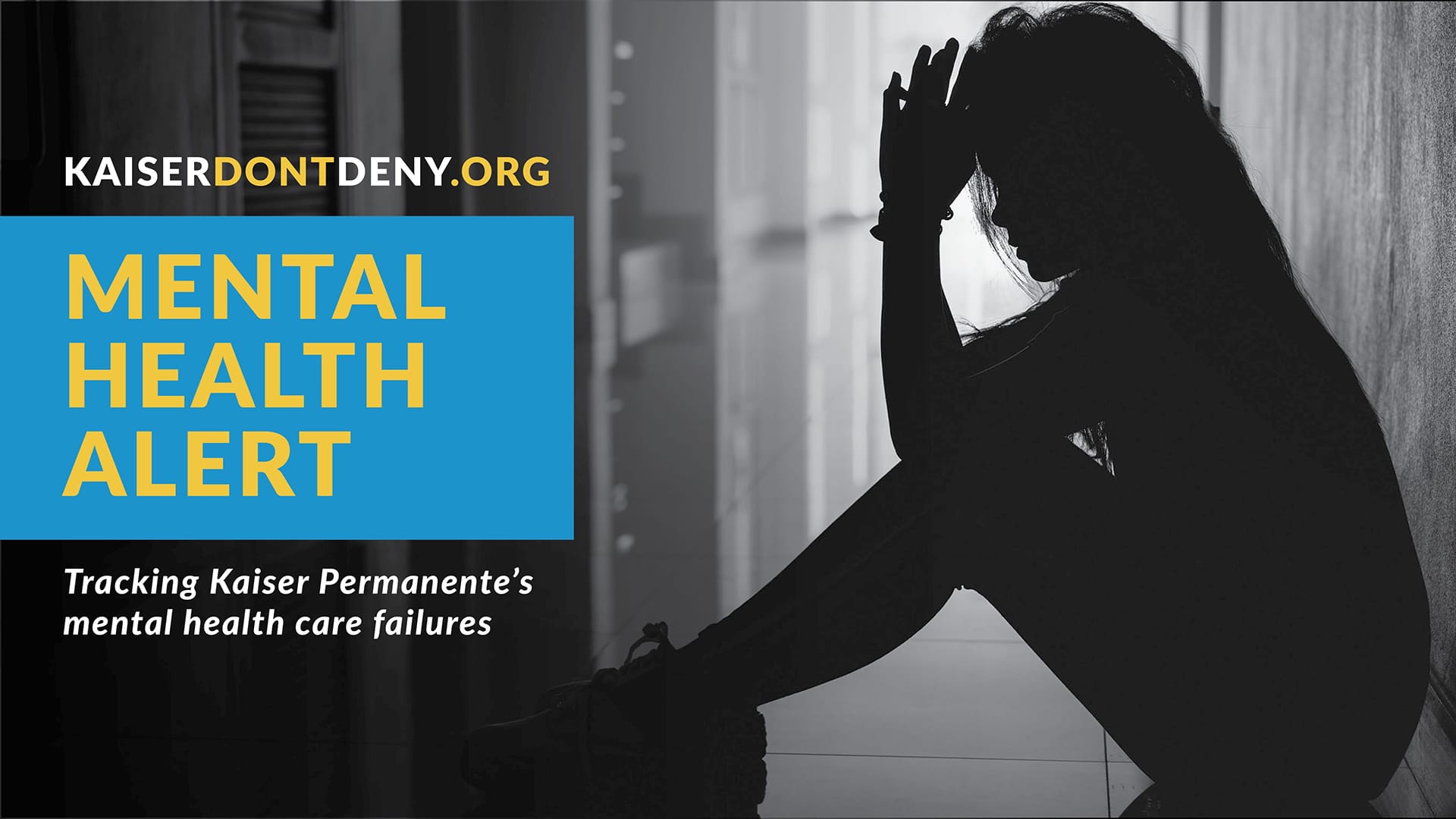 Patients can easily get prescriptions, but not therapy
Published Thursday, September 2, 2021
More than 1,400 Kaiser mental health patients have shared stories at kaiserdontdeny.org of care delayed or denied, and the stories keep coming in. Here's a recent story from a patient in the Bay Area who has repeatedly tried to get help from Kaiser.
I think it's incredibly damaging, when you reach out repeatedly and no one is there to help. It's difficult when this has been a pattern in your life and it gets repeated in the context of seeking professional help. I tried to make it work. I did the "intake," which was not a therapy appointment — I was cut off from talking and then I shut down emotionally as a result. At the intake I was told I could book with a former therapist and that's what I ended up doing. I was going to wait two months for an actual appointment, and then my appointment was cancelled with no notice to me. My medical record states that a voicemail was left on my phone but that's not true. I only found out my appointment had been cancelled after I logged into my online account. The pandemic has contributed to my feeling socially disconnected. Trying to get help through Kaiser Permanente made that worse, but treating people this way makes sense if you want to discourage them from seeking help.
C.
San Leandro