Kaiser,
Don't Deny
Patients need access to timely and consistent mental health services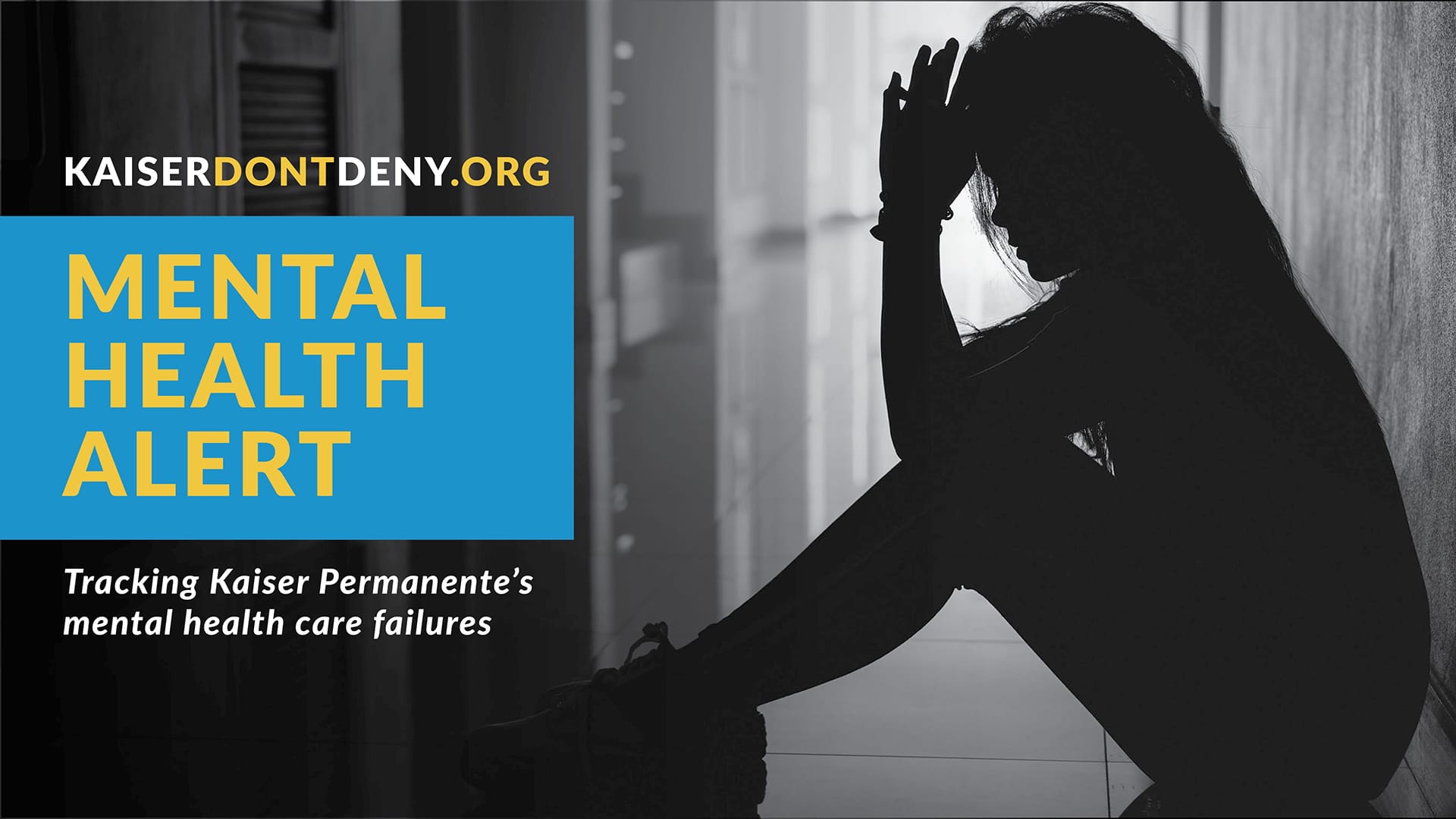 Patients give up on getting timely mental healthcare from Kaiser
Published Tuesday, September 7, 2021
More than 1,400 Kaiser mental health patients have shared stories at kaiserdontdeny.org of care delayed or denied, and the stories keep coming in. Here's a recent story from a patient who, like many, has given up on getting timely care from Kaiser.
One time I finally got an appointment at Bostonia. The person I met with asked very basic questions. She typed word-for-word what I said, but I could not tell her any problems. Never went back. I had an appointment at La Mesa, and the woman I talked to again asked very basic questions. She typed everything I said and changed my medication. It took me a long time to get my medication straightened out, and then I never went back. I tried recently to get an appointment and it was so far out I gave up. I am diagnosed with severe depression and told them I was very depressed when I called.
Ruth
Various locations