Kaiser,
Don't Deny
Patients need access to timely and consistent mental health services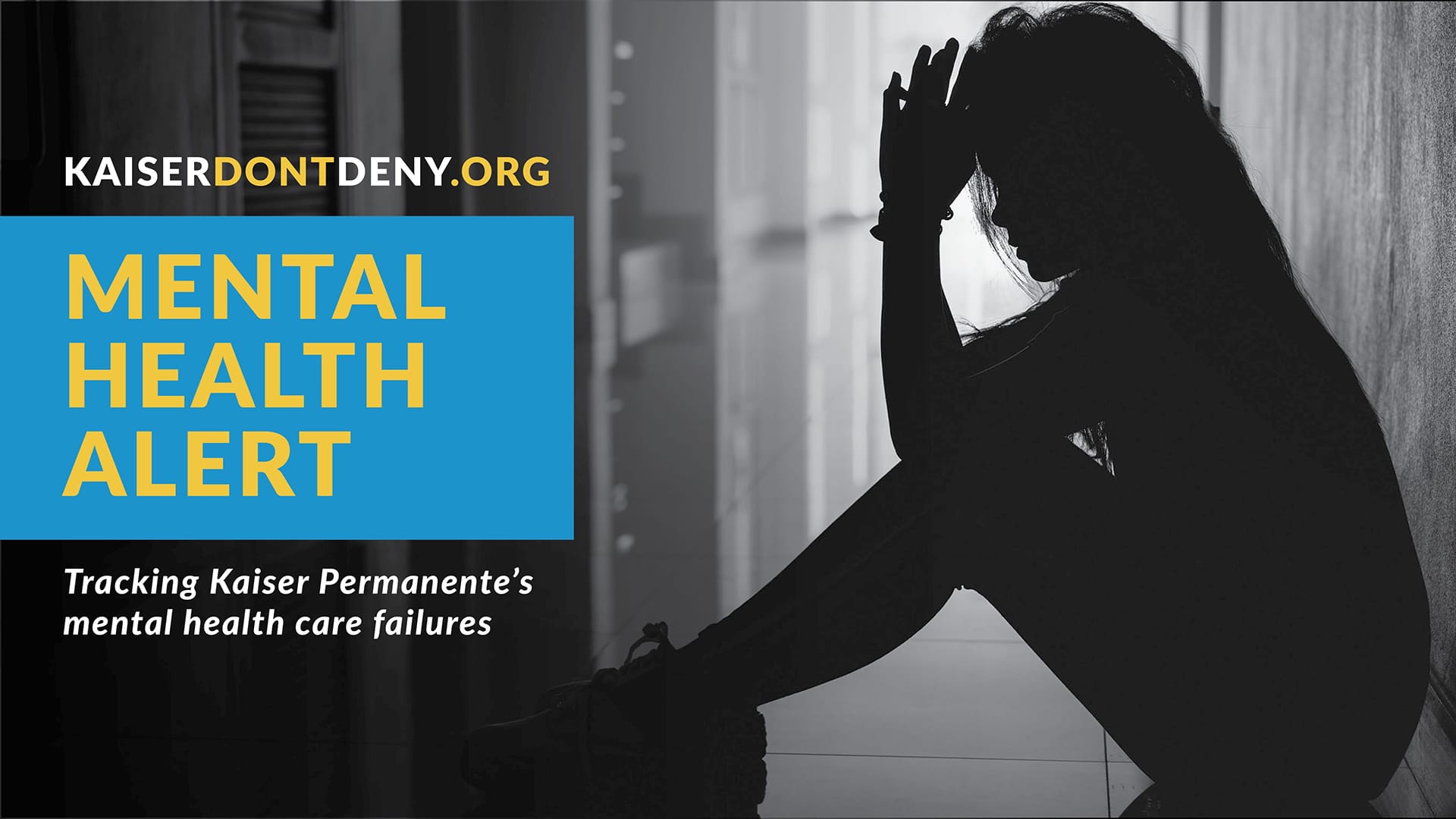 Suicidal patient expects to wait more than 3 months
Published Wednesday, December 15, 2021
More than 1,400 Kaiser mental health patients have shared stories at kaiserdontdeny.org of care delayed or denied, and the stories keep coming in. Here's a recent story from another patient in distress who feels abandoned by Kaiser.
I had a mental health intake with Kaiser on October 26, 2021. During this intake I expressed an active suicidal ideation and described severe abuse that I had recently been a victim to. The intake practitioner noted that I scored very high on a PTSD assessment and recommended an urgent appointment for therapy. The appointment I was given is scheduled for January 31, 2022 — over 3 months from the initial phone call. I filed a grievance with Kaiser on November 16, 2021 stating negligent services and requesting an external referral. I was told that there would be a minimum 30 days until I hear back on a decision from Kaiser. Upon calling the department of psychiatry for a sooner appointment, I was told the first available was March 3, 2022. I am a healthcare provider myself and am shocked and disgusted by the gross negligence within this system for mental health services. In my opinion this system is criminal and clearly harms the patients seeking care.
Marie
San Francisco