Kaiser,
Don't Deny
Patients need access to timely and consistent mental health services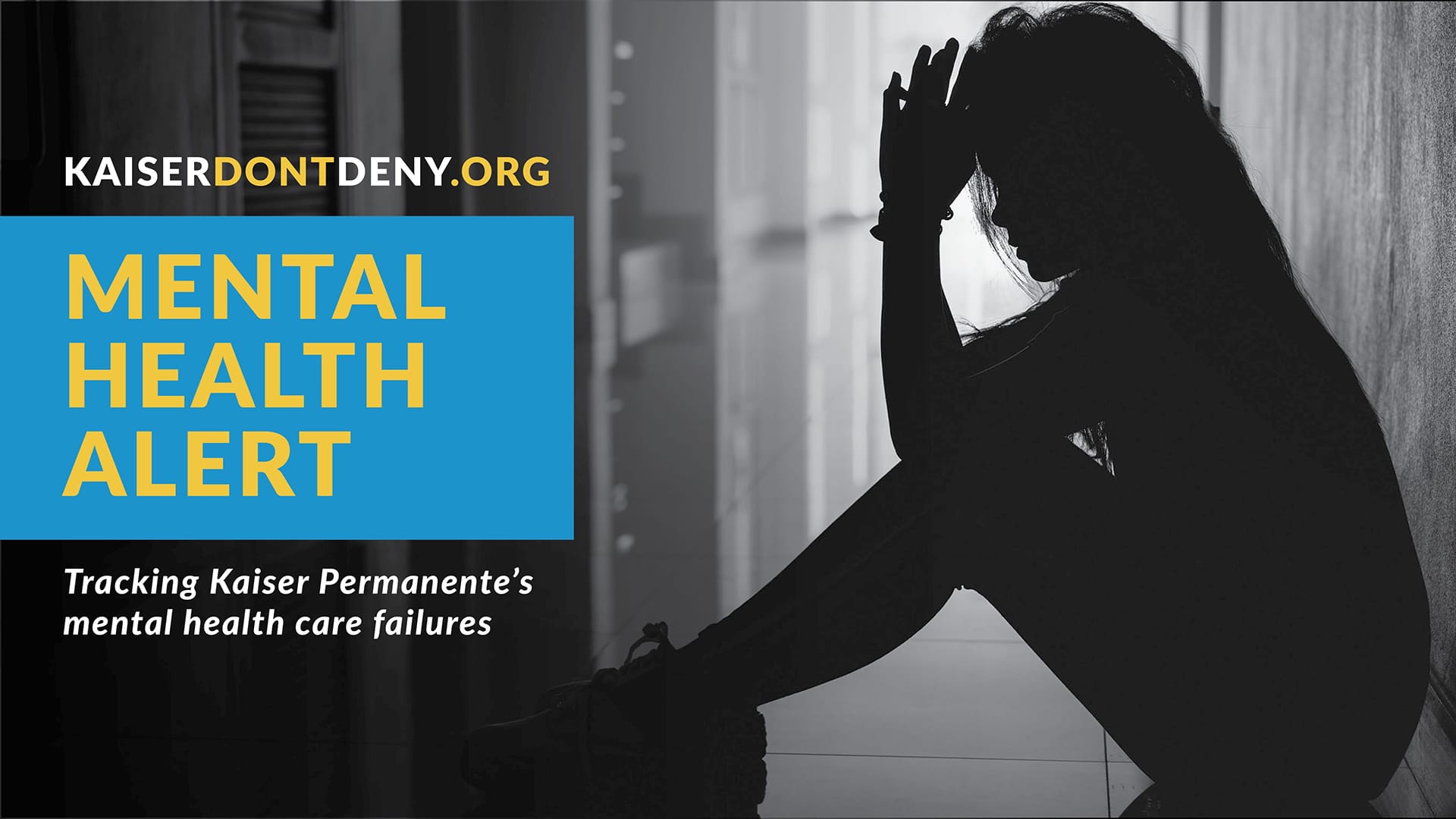 A 10-week wait for an intake appointment
Published Tuesday, September 28, 2021
More than 1,400 Kaiser mental health patients have shared stories at kaiserdontdeny.org of care delayed or denied, and the stories keep coming in. Here's a recent story from a patient who has tried to access mental services at Kaiser, with little success, three times in the last four years:
I have a history of severe clinical depression. When I sensed a depressive episode coming on I contacted Kaiser and asked to see a different therapist. That simple request meant I am waiting 10 WEEKS to get a basic intake appointment.
I tried multiple times to call and find a workaround. I filed a grievance and an appeal with Kaiser; both were denied. They claim that they are offering care with a psychiatrist and group therapy (via Zoom.) Any mental health practitioner will tell you that those two things are tools, but not a replacement for 1:1 therapy with a mental health practitioner.
In the end, I am paying out of pocket to ensure I get the care I need in a timely fashion. Ten-week delays are potentially dangerous for someone with depression.
This is the third time in four years that I have been in a situation where Kaiser makes it so difficult to access 1:1 therapy that I have had to go out of network and pay out of pocket. This is not a COVID issue. It's a Kaiser issue.
Rachel
Oakland