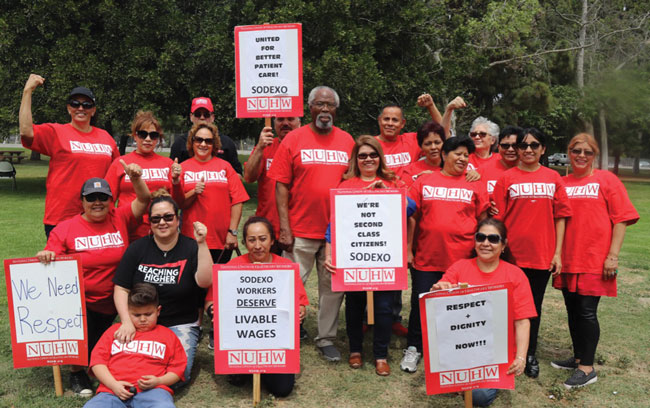 Workplace
Fountain Valley Regional Hospital - EVS & Food Service
This page is also available in:
Español
Tenet Healthcare's Fountain Valley Regional Hospital is Orange County's largest for-profit hospital. The hospital is Tenet's second-largest facility in California. NUHW represents EVS workers at Fountain Valley, who are employed by Crothall Healthcare, and food service workers, who are employed by Morrison Healthcare. These workers joined NUHW in 2016.
NUHW
Sodexo workers at Fountain Valley Regional Hospital voted to join NUHW in 2016.
17100 Euclid Street
Fountain Valley, CA 92708
Organizers
Related News
NEWS FROM AROUND THE UNION