Kaiser,
Don't Deny
Patients need access to timely and consistent mental health services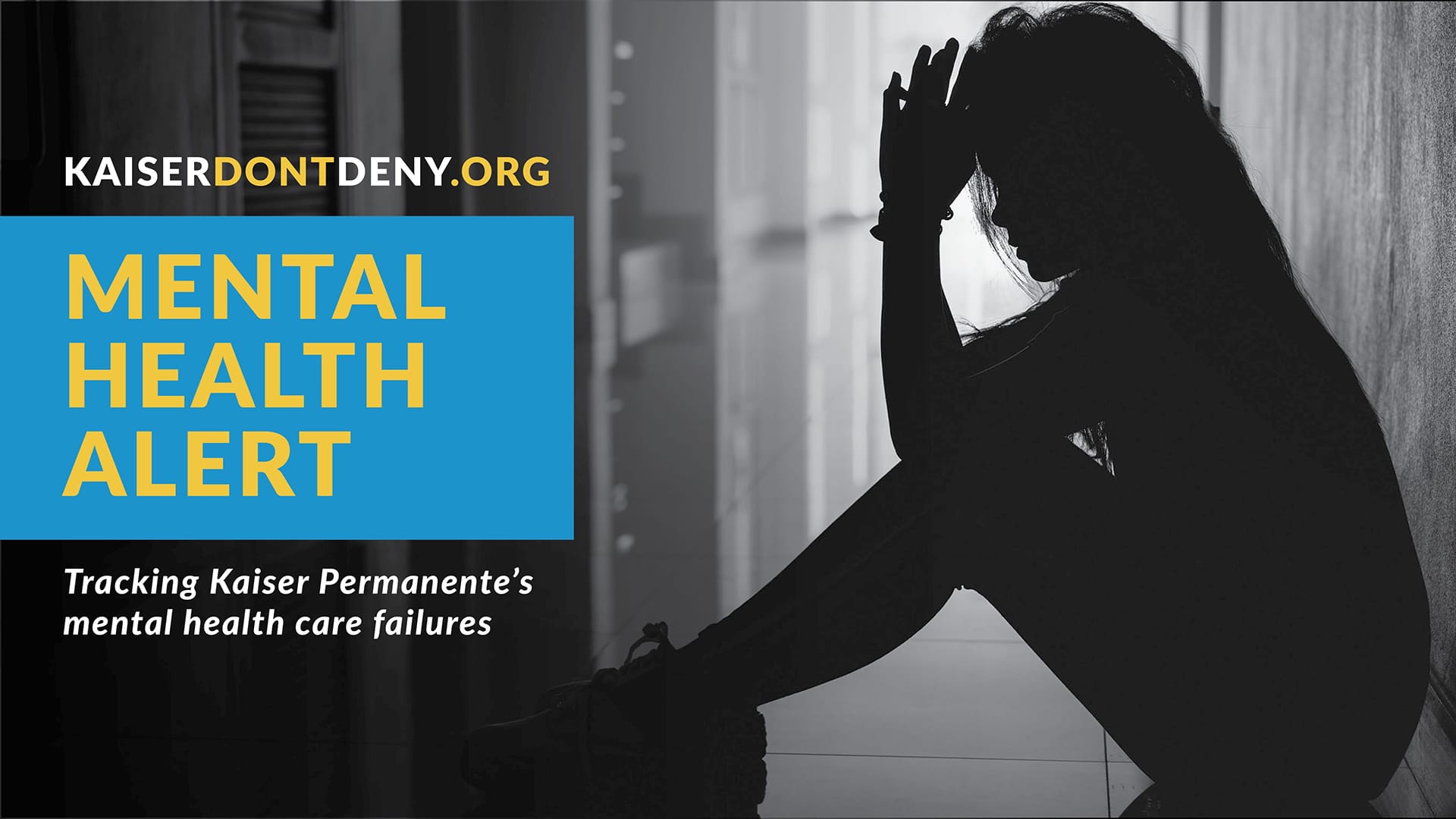 Struggling patients are treated with useless platitudes
Published Wednesday, March 2, 2022
More than 1,400 Kaiser mental health patients have shared stories at kaiserdontdeny.org of care delayed or denied, and the stories keep coming in. Here's a recent story from a patient desperate for meaningful help:
I have a history of bipolar disorder, Chiari malformation, Ehlers-Danlos syndromes, and upper airway resistance syndrome. I haven't really slept in almost a year. Becoming suicidal, I am suffering physically and mentally and ER doctors tell me to meditate and drink tea. Tell me to keep advocating for myself, but the ER is only for physically dying people. Send me home with referral that I will probably have to wait over a month for. Here's more money, Kaiser, for nothing in return. Maybe they will care about mental health if I jump off the top of their parking garage. Makes me wonder if my sacrifice would change things to help others who are suffering.
Kaleena
Oakland