Kaiser,
Don't Deny
Patients need access to timely and consistent mental health services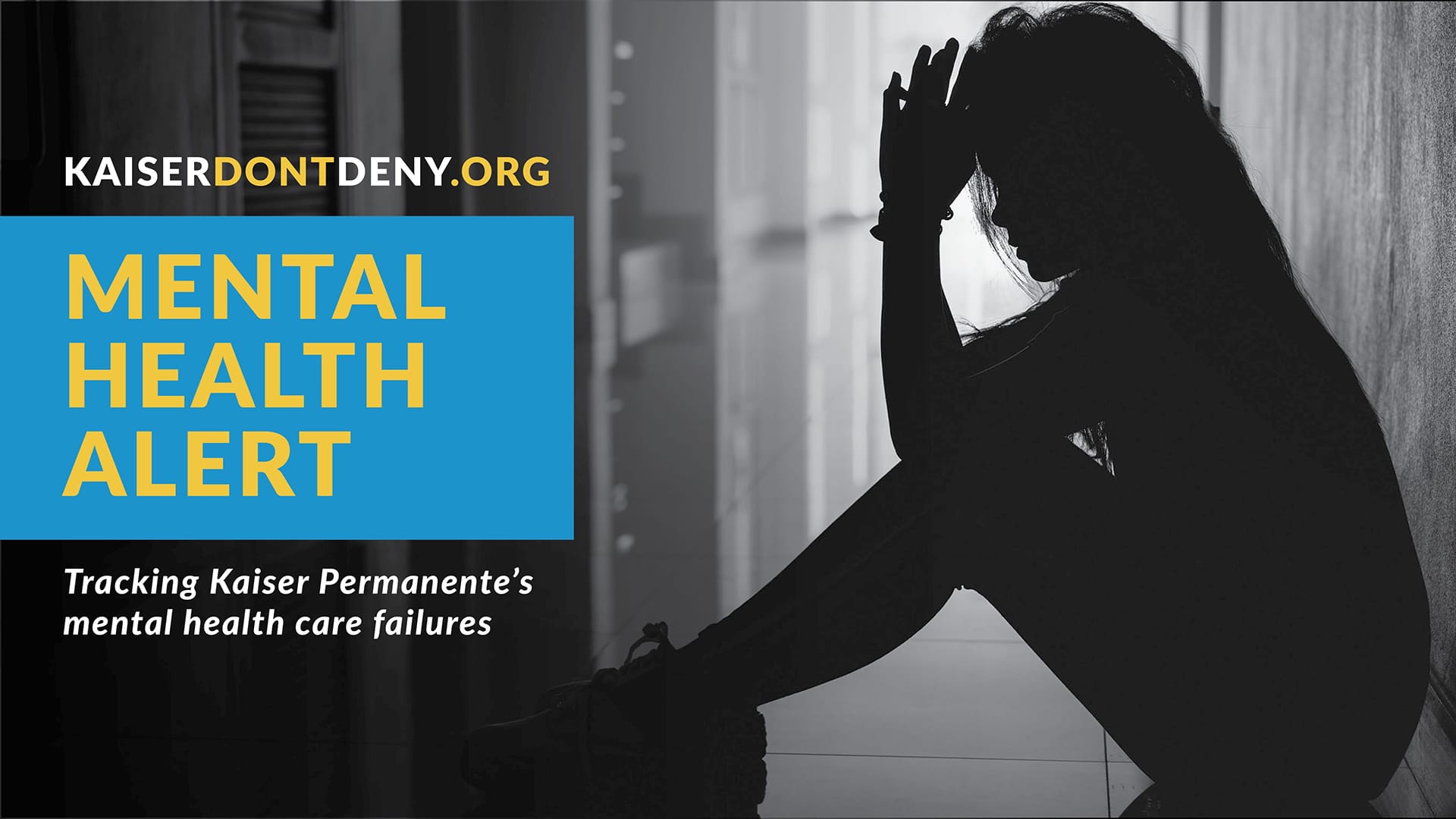 Struggling families must look outside Kaiser for the help they need
Published Tuesday, September 14, 2021
More than 1,400 Kaiser mental health patients have shared stories at kaiserdontdeny.org of care delayed or denied, and the stories keep coming in. Here's a recent story from a patient who is spending thousands out-of-pocket to get care for her daughter.
My youngest daughter was in the emergency room twice within the last year for serious cutting (she has bi-polar, borderline personality disorder and ADHD), and they discharged her with a note "nothing concerning" on the discharge papers after she had cut her wrist the deadly way. After I filed a complaint, they offered her a DBT class and then cancelled it without telling her. Since then, we have not been able to get her any treatment. Last week, to no one's surprise, she tried to cut her own throat and ended up in a 72-hour psych hold. They have her in outpatient therapy for suicide prevention, but are not addressing her underlying diagnosis. I pay out of pocket for DBT therapy ($2K/mo) and hired a $600/hour psychiatrist to diagnose her bi-polar and borderline, but it is putting me in the poor house. The only progress made with this last visit is that she now has a KP psychiatrist and is on some new meds for the ADHD. I am traumatized from all of this and hope my girl stays alive.
Barbara
Oakland and Los Angeles