Kaiser,
Don't Deny
Patients need access to timely and consistent mental health services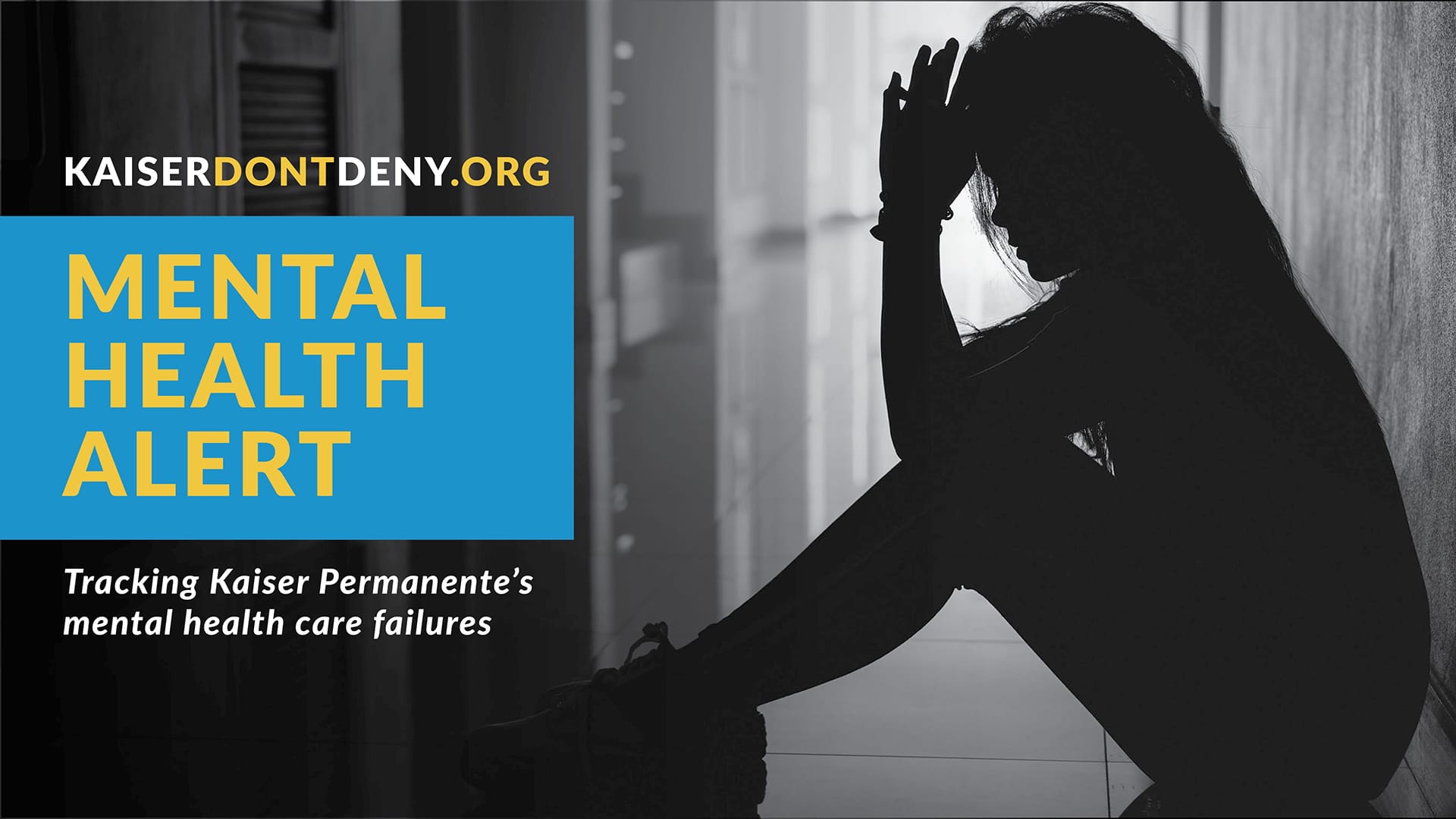 Lawsuit accuses Kaiser Permanente of overstating number of mental health providers available to patients
Published Monday, June 14, 2021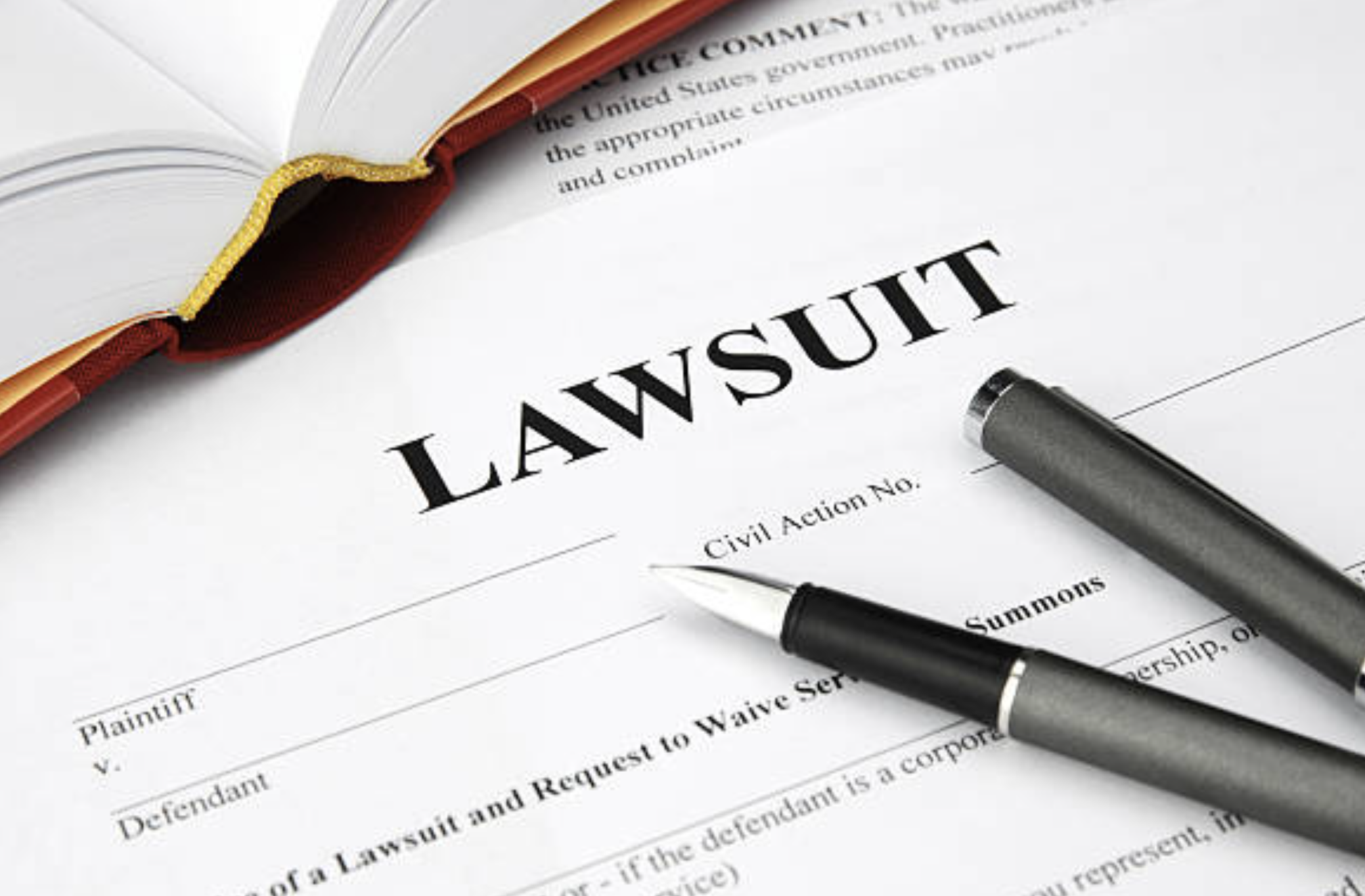 After being fined and repeatedly cited by California state regulators for denying patients timely mental health care appointments, Kaiser Permanente has touted a growing network of mental health clinicians, including non-Kaiser therapists, who could treat patients who would otherwise have to wait weeks or months between therapy appointments.
However, a lawsuit filed last month by San Diego City Attorney Mara Elliott accuses Kaiser of intentionally and illegally overstating the number of mental health providers available to its 9 million members in California.
According to the complaint, 38 percent of the psychologists, therapists and licensed clinical social workers listed in Kaiser's provider directories were not actually available to care for Kaiser patients.
"Kaiser has been widely criticized in California for its failure to provide adequate and timely mental health services," Elliott wrote in the complaint. "But rather than actually fixing that problem, it has instead published illusory provider directories to dupe consumers into thinking that its problem with providing mental health care services is resolved, and it has a much larger network than it actually has. In reality, Kaiser's directories are false and misleading and misrepresent to consumers that they have access to providers that are not actually available in-plan. Kaiser's failure to provide an accurate provider network is unlawful under state and federal law and has harmed, and is continuing to harm, consumers in San Diego and throughout the State of California."
Elliott reviewed state data submitted by Kaiser to California's Department of Managed Health Care. She found that half of the 300 non-physician mental health providers that Kaiser surveyed and deemed ineligible in its 2018 submission to state regulators, half of them remained ineligible the following year.
"The conclusion is inescapable," Elliott wrote in the complaint. "Kaiser persists in publishing and advertising provider information that Kaiser knows to be false or misleading."
Insurance companies like Kaiser have a financial incentive to make their provider networks appear larger than they are, Keith Humphreys, a Stanford psychiatry professor, told National Public Radio in a 2016 story about "ghost networks."
"It's a way to control cost," said Humphreys, who served as an advisor to Congress when it was developing the 2008 Mental Health Parity Act. "You know the law doesn't say you can't put people on there who are dead, or you can't put people on there who are not taking new patients. What that translates into, then, is people have to wait longer for care, which then cuts expenditures for the insurer and reduces access."
Elliott said that Kaiser's model for delivering mental health care made the "ghost networks" of providers even more problematic for its members.
"Kaiser is particularly reliant on contracted mental health providers, which it uses to compensate for its ongoing mental health care practitioner shortage," she wrote. "Although Kaiser has sought to alleviate this shortage by providing its patients access to outside providers, this access is often illusory because of the shocking inaccuracy of its directory listings for these outside mental health practitioners."
In the complaint, Elliott is seeking restitution for Kaiser members who have not received the care for which they paid through their annual premiums, civil penalties against Kaiser, and an order that Kaiser "cease the misrepresentations made to consumers."
Kaiser has not yet responded formally to the complaint. The case is scheduled for a procedural hearing November 5.