Kaiser,
Don't Deny
Patients need access to timely and consistent mental health services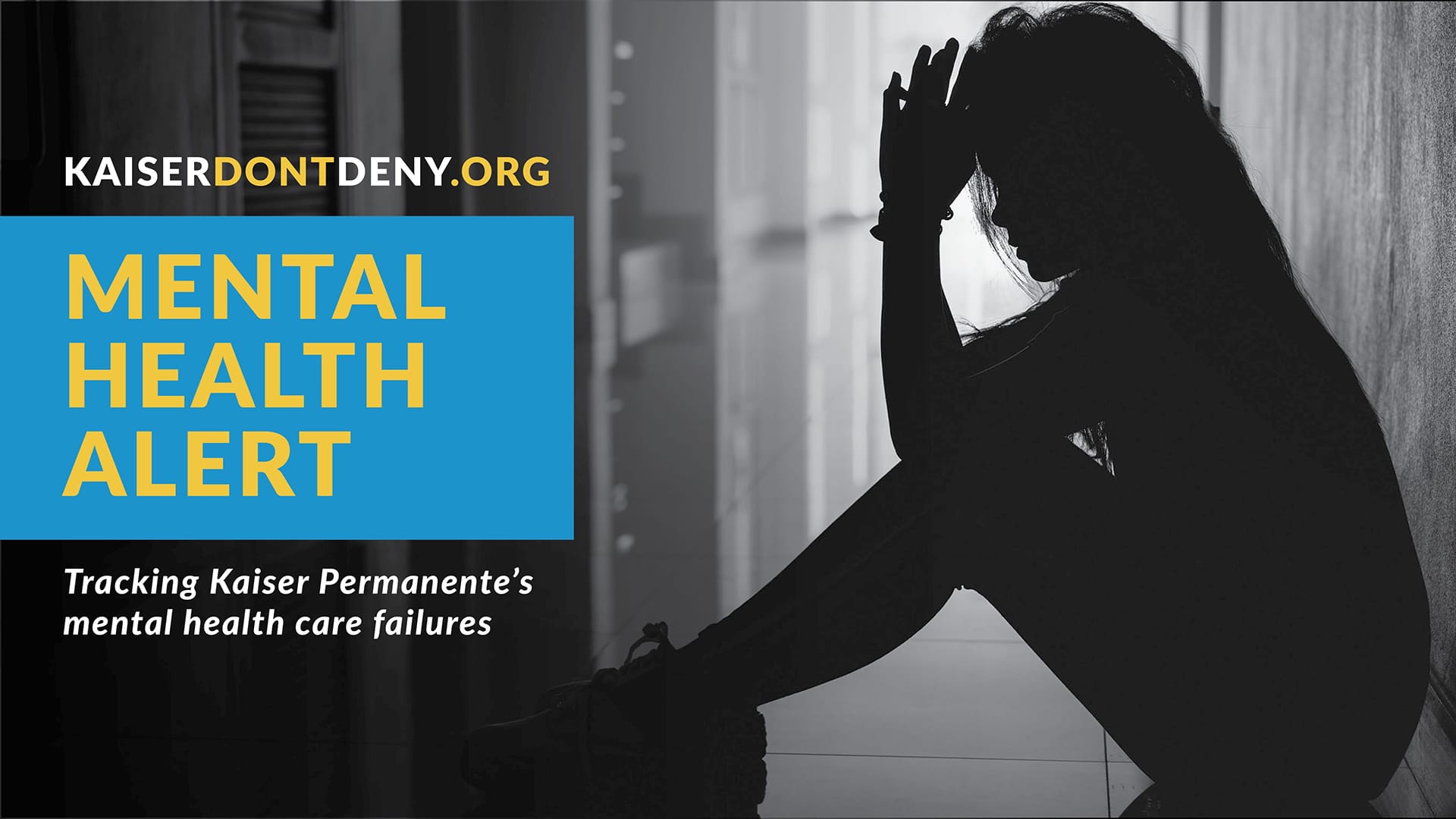 Patients feel powerless, settle for less than they need
Published Wednesday, January 12, 2022
More than 1,400 Kaiser mental health patients have shared stories at kaiserdontdeny.org of care delayed or denied, and the stories keep coming in. Here's a recent story from another patient struggling to access mental healthcare through Kaiser:
Every provider I've come across at Kaiser has been incredibly caring and thoughtful, even if they weren't a good fit. They try to support you as best they can. Support groups tide you over if you're in relatively stable shape, and if you're in bad shape IOP gets you to more care and at least a weekly appointment with a therapist while you're in there, but if you're between those two levels it's very, very hard. I'm with Medi-cal and life circumstances leaves me with very little income. I feel lucky to have help at all, and powerless to get more help. And when I do see my therapist, he's so helpful. I'm afraid to lose him. Like this is better than nothing. In many ways I feel like I'm stuck in an abusive relationship with Kaiser mental health.
Nam
Walnut Creek