Kaiser,
Don't Deny
Patients need access to timely and consistent mental health services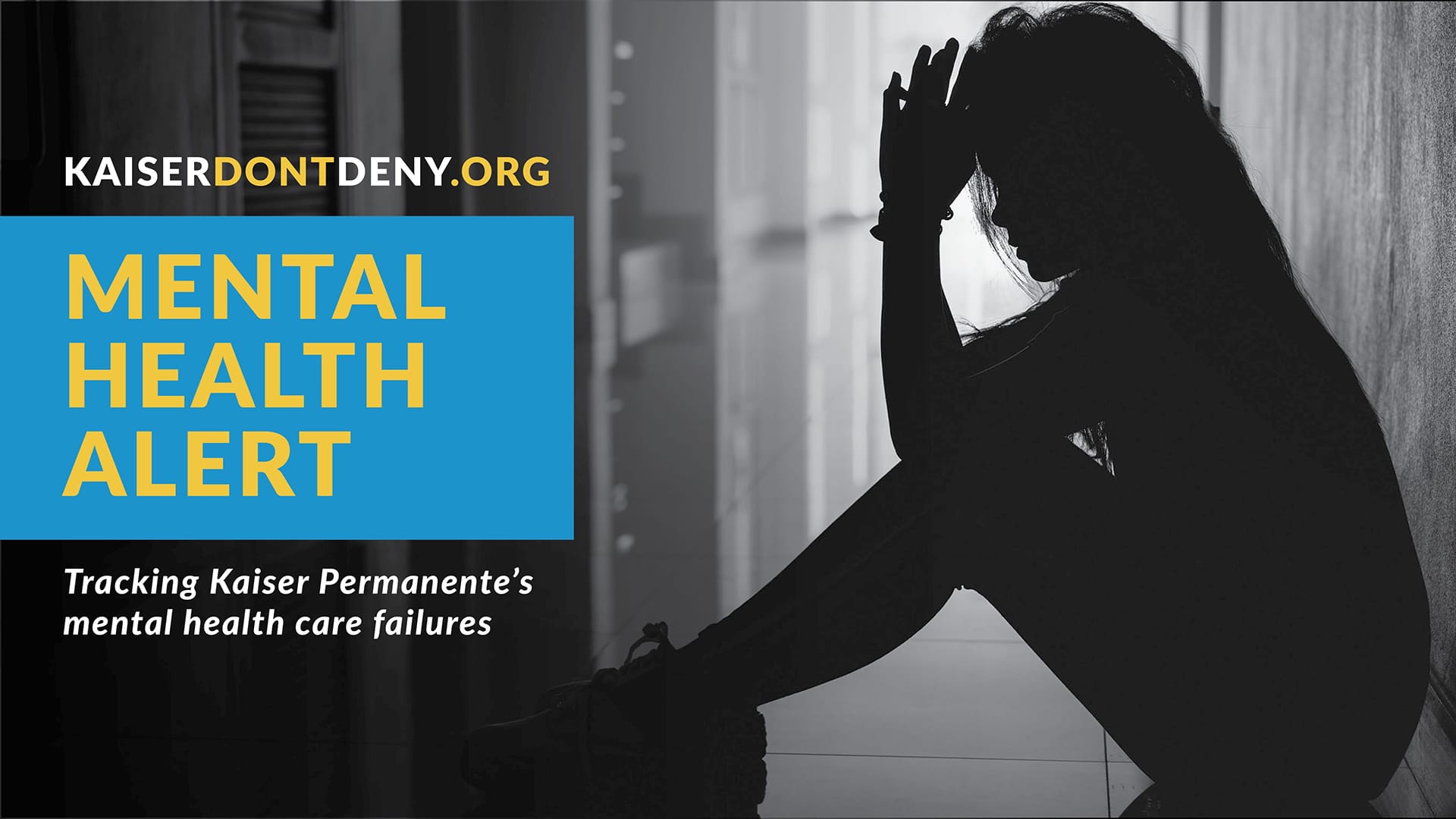 Care delayed and denied for anorexic teen
Published Tuesday, October 5, 2021
More than 1,400 Kaiser mental health patients have shared stories at kaiserdontdeny.org of care delayed or denied, and the stories keep coming in. Here's a recent story from parents encountering obstacles getting the proper care for their anorexic daughter.
My daughter has anorexia. She has been hospitalized by Kaiser in the past for heart problems due to her eating disorder. She has participated in their Intensive Outpatient Program (not helpful). She relapsed recently. We are asking for out-of-network support. Dr says that what KP has in house is equivalent (its not — by a long shot). Also being told out kid doesn't have the "unique" issues that would warrant referral. They say the provider we want to see would be great and they have a lot of faith in them, but that OUR daughter doesn't qualify to see them — but we aren't told why or according to what criteria. This feels like care delay and denial — for an often fatal illness.
Elena
San Rafael