NUHW Pulse – June/July 2017: the latest news from NUHW
California Pacific Medical CenterJuly 3, 2017
Welcome to the June/July 2017 edition of NUHW Pulse, our union's e-newsletter!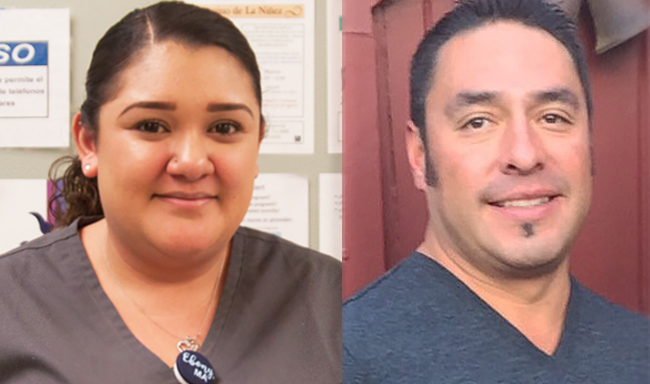 NUHW celebrates National Nursing Assistants Week
We talked to Ebony Guifarro of Mission Neighborhood Health Center in San Francisco and Victor Martinez of Fountain Valley Regional Hospital in Orange County about their work as caregivers and union leaders. Read more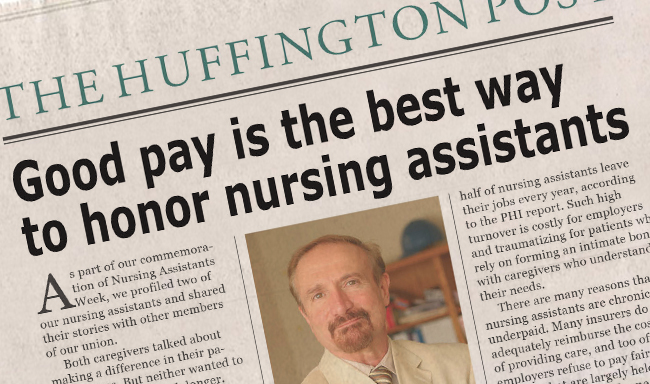 Op-ed: Good pay is the best way to honor nursing assistants
Read NUHW President Sal Rosselli's op-ed in Huffington Post in honor of National Nursing Assistants Week.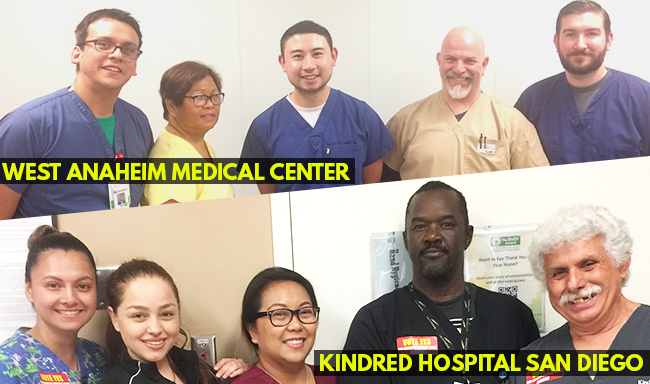 More than 250 healthcare workers join NUHW
Workers at Kindred Hospital San Diego voted June 13 to join NUHW and West Anaheim Medical Center workers voted June 20. Members at both facilities are seeking better staffing levels and fair wages. Read more about the Kindred campaign here and the West Anaheim campaign here.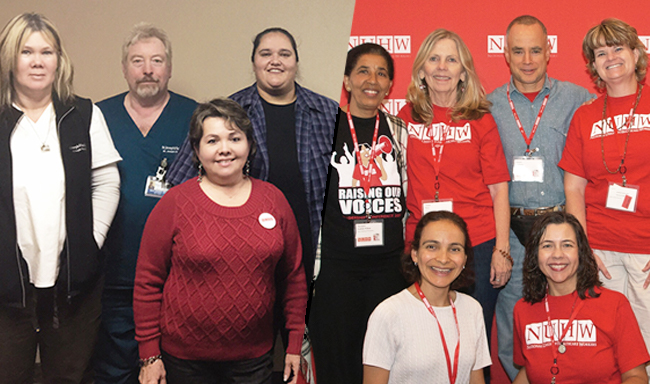 Workers win nearly $700,000 in back bonus pay
Members from our two Southern California Kaiser chapters and our three Providence St. Joseph hospitals in Humboldt and Sonoma Counties won huge settlements. Read more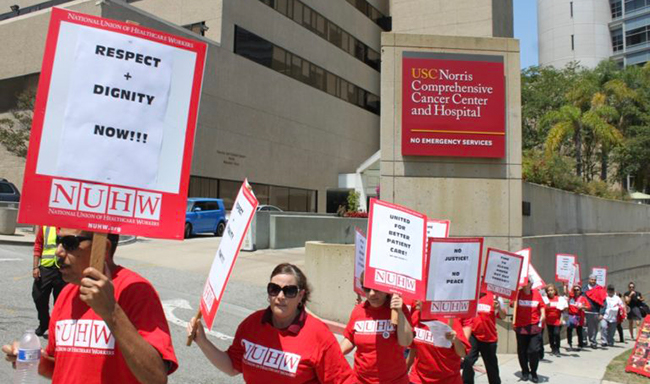 Housekeeping and dietary workers demand equal pay
Dozens of workers demonstrated outside Fountain Valley Regional Hospital and the University of Southern California's Norris Comprehensive Cancer Center this week to protest poverty wages paid by Sodexo, the hospitals' subcontractor. Read more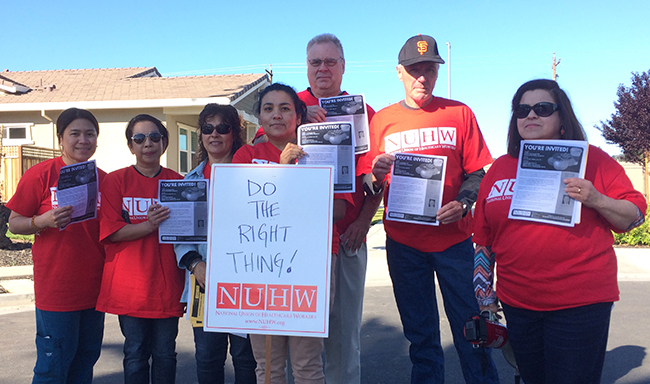 Queen of the Valley workers send delegation to CEO
Workers and allies visited the CEO's home following a complaint by the National Labor Relations Board accusing Queen of the Valley of discriminating and retaliating against pro-union employees. Read more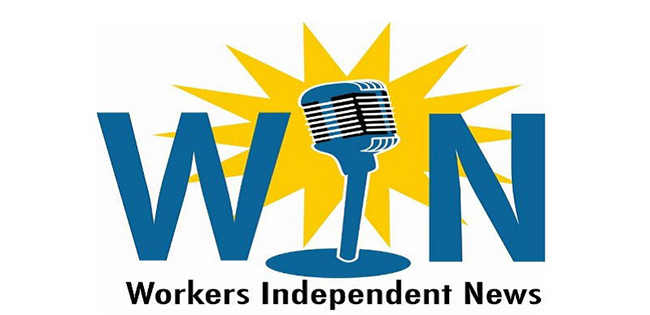 Labor Radio covers Novato workers victory against Brius
NUHW's Northern Calif. Organizing Director Richard Draper spoke with Labor Radio about how we won the right for five caregivers to get their jobs back — with backpay — at Brius Healthcare's Novato Healthcare Center. Read more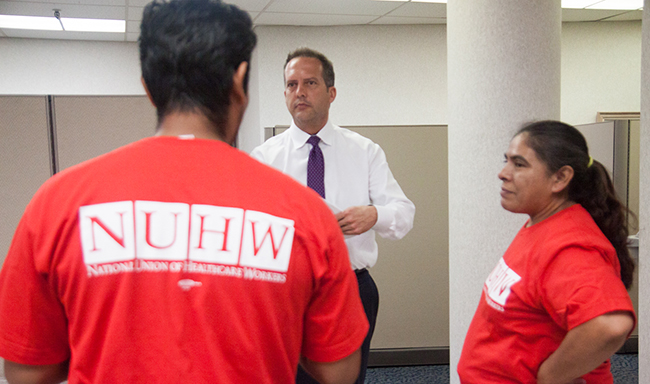 Marin County Brius workers send delegation to management
Seeking to finally put an end to protracted bargaining, members at Brius's two Marin County nursing homes marched on the boss to present proposals for contract settlements. Read more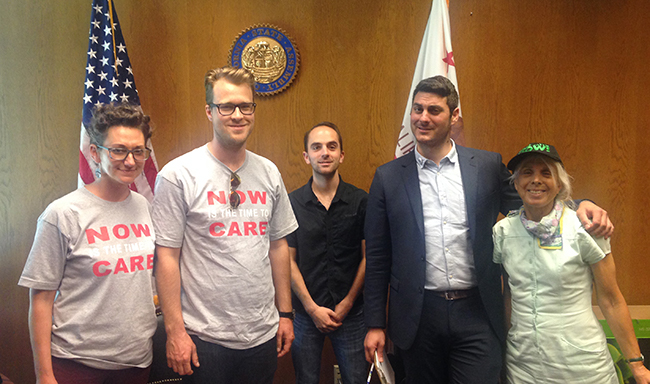 Around the union
The latest developments in the union, including grievance victories, visits to legislators, settlements, and bargaining updates. Read more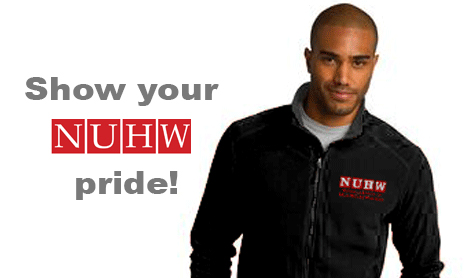 Don't forget to check out the NUHW online store for your union gear!