Kaiser Optical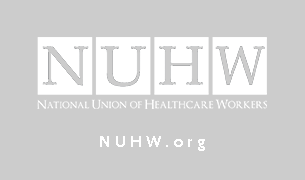 September 2nd, 2013
We want to take this opportunity to extend our greetings to you on this Labor Day weekend. This is our 5th Labor Day since our members decided to take back their union and create a truly democratic and member-led organization! We've already made history and so much more is yet to come. Your efforts and […]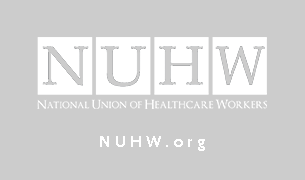 April 26th, 2012
Once again, SEIU is trying to fool us into believing their giveaways to Kaiser are actually victories for workers.
SEIU's latest lie is that they reached a tentative agreement for a contract with no takeaways for IT workers. After weeks of hiding it, SEIU finally disclosed the actual tentative agreement. (With helpful annotations in red from NUHW.)
And here's the truth: the IT agreement is full of concessions and is just another SEIU sell-out to Kaiser. Here are some facts every Kaiser worker should know about SEIU's IT deal: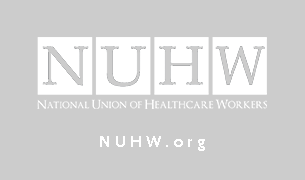 March 12th, 2012
NUHW Executive Board joined by Gary Allen, General Vice President, IAMNUHW Board Members Sal Rosselli, PresidentJohn Borsos, Secretary-Treasurer Vice Presidents LaNeta Fitzhugh, Kaiser LAMCMichael Beshears, Kaiser LAMCDanilo Mendoza, Kaiser LAMCEloise Reese-Burns, CottonwoodHelen York-Jones, Sutter CPMCPorfirio Quintano, Sutter CPMCRodney Dyson, Doctors Medical Center San PabloTurusew Gedebu-Wilson, Kaiser HCPMaria Padilla-Castro, Kaiser IBHSClem Papazian, Kaiser IBHSSpencer Gross, Kaiser […]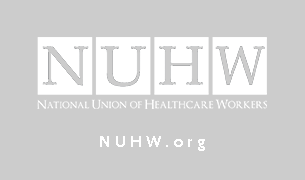 March 1st, 2012
Kathy Robertson, Senior Staff Writer – Sacramento Business Journal
Date: Wednesday, February 29, 2012, 6:43am PST
State regulators have ordered Kaiser Permanente to stop denying members access to physical, occupational and speech therapy services.
The cease-and-desist order — issued Monday by the California Department of Managed Health Care — follows member complaints that Kaiser denies coverage for these services for non-physical conditions such as developmental delays, stuttering and autism without determining medical necessity.
"Kaiser Health Plan's policy to deny physical, occupational and speech therapy services for non-physical conditions is not permitted under the Knox-Keene Act," Anthony Manzanetti, DMHC's chief of enforcement, said in a news release. "The DMHC is taking this action to ensure Kaiser follows the law."
The DMHC action was applauded Tuesday by the National Union of Healthcare Workers, which represents more than 2,200 psychologists, licensed clinical social workers, marriage and family therapist and other mental health clinicians in California.
The union — which is in the midst of contentious contract negotiations with Kaiser — released a report in November that blasts Kaiser for denying patient care for certain mental health conditions.
"DMHC's action reinforces what we've been saying for months about Kaiser's failure to provide its patients with timely and appropriate mental health services," Clem Papazian, a licensed clinical social worker who works for Kaiser in Oakland, said in a statement.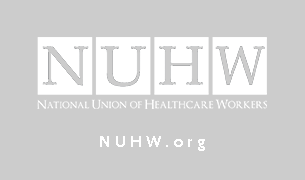 February 7th, 2012
Weekly Workers' Roundup: Bay Area Nurses Walk Out, Puget Sound Truck Drivers Protest
by: Patrick Glennon, Working In These Times