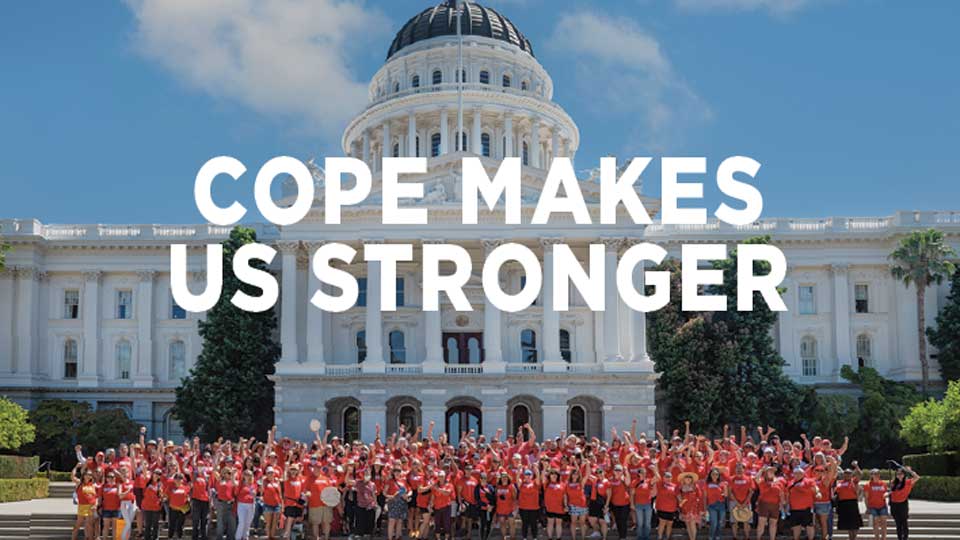 Contribute to C.O.P.E. (Committee on Political Education)
Politics is important to all of us, but to healthcare workers in particular, since government funds and regulates healthcare. Many of the issues that affect us are decided by elected leaders. And those elected office holders can help us in our own workplaces. In San Francisco, for example, we have tremendous support among elected leaders, and their influence has been crucial in helping us settle contracts with employers in the city.
And in the case of a public district hospital, like Salinas Valley Memorial Hospital, or a prison like Santa Rita Jail, where contracts with private healthcare providers are awarded by government, we have the opportunity to elect — and unelect — our employers.
It is vital that NUHW members contribute to candidates and issue campaigns that affect our work. But union dues cannot be used for federal elections. The only way we can influence federal elections and elected leaders is through voluntary monthly COPE donations from our members.
Click here to to sign up for a monthly contribution to COPE using payroll deduction.
For more information, contact your organizer or contact NUHW at (866) 968-NUHW or info@nuhw.org.