OCTOBER 2020 PULSE
PulseOctober 29, 2020

In October, NUHW created a relief fund for members affected by wildfires, while NUHW members marched on their hospital CEOs at three Tenet hopitals, rallied to save the Birthing Center at Petaluma Valley Hospital, and fought unjust layoffs at Children's Hospital Oakland. Check out the stories below, and be sure to follow us on Facebook, Twitter, and Instagram, too.
---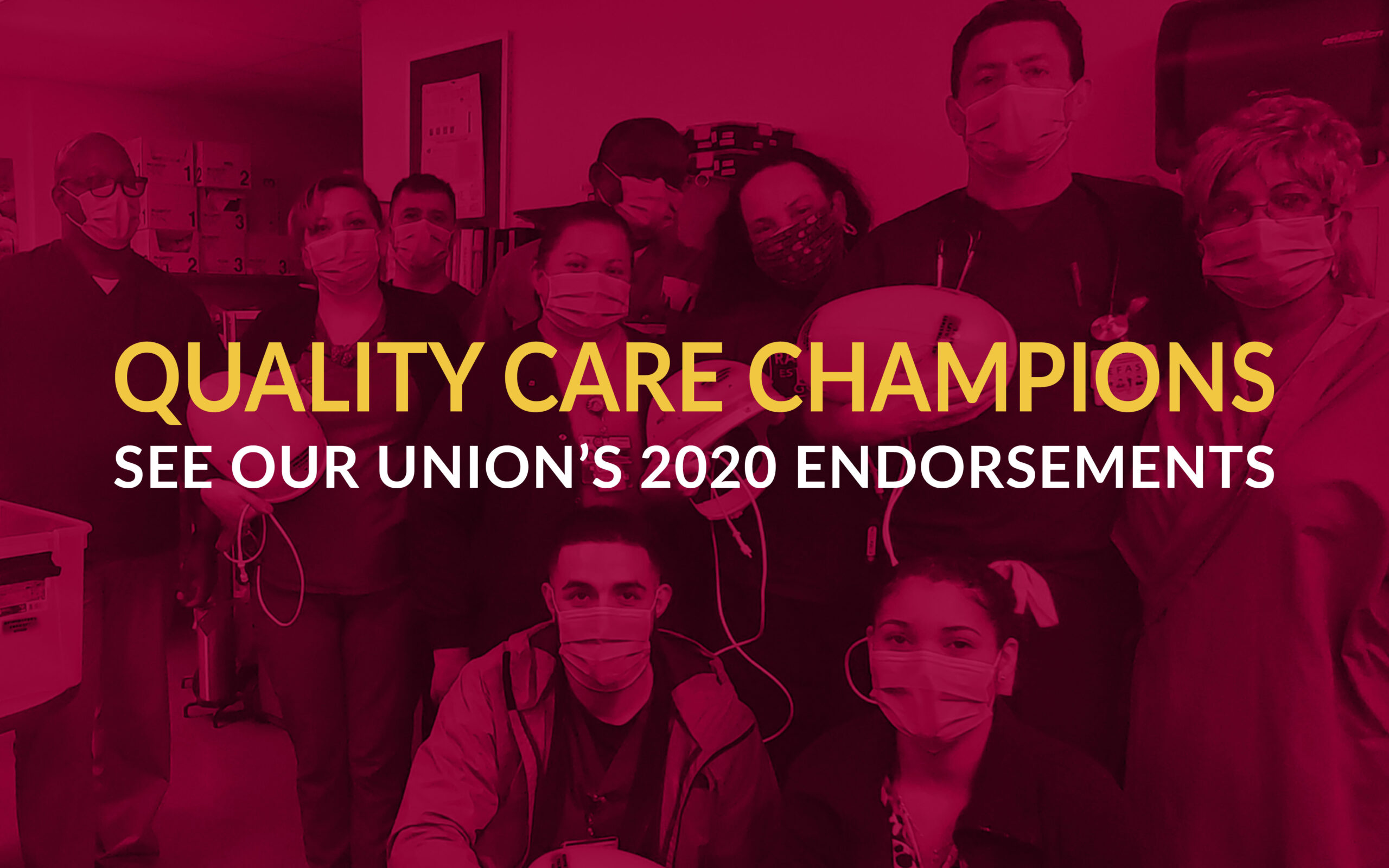 Check out NUHW's election endorsements
There's still time to vote, and there's still time to review NUHW's candidate and ballot measure endorsements that were researched, vetted and voted on by NUHW members. Read more.
---
NUHW creates wildfire relief fund
NUHW members continued to do their jobs and care for patients while wildfires raged nearby. This fund will help those who lost their homes or had to evacuate. Read more.

---
Housekeepers and dietary workers demand fair treatment from Tenet hospital CEOs
These workers are fighting to be hired in-house, where they'll have higher wages and better health benefits. Read more.
---
Petaluma Valley Hospital workers rally to save birthing center
Providence St. Joseph has agreed to keep the hospital open for the next 20 years, but only wants to keep its highly respected birthing center open for five years. Read more.
---
NUHW members fight layoffs at Children's Hospital Oakland 
Workers, including pharmacists, social workers, physical therapists, occupational therapists​, and audiologists, will receive 3 percent raises this year. Read more.
---

News of the Month
Read our roundup of the latest labor and healthcare news from top media outlets.
---
NUHW offering online continuing education courses
Need CE units? Check out our online courses for members in licensed and certified job classifications. Learn more.