NUHW Pulse: September 2015
California Pacific Medical CenterSeptember 1, 2015
Welcome to NUHW Pulse, our union's new e-newsletter. It has been a busy time for NUHW — our members have been bargaining and ratifying contracts, holding strikes and informational pickets, and continuing with efforts to hold Kaiser Permanente accountable to its patients.
Click here for a black-and-white leaflet version of the newsletter or here for a full-color version for posting to your workplace bulletin board.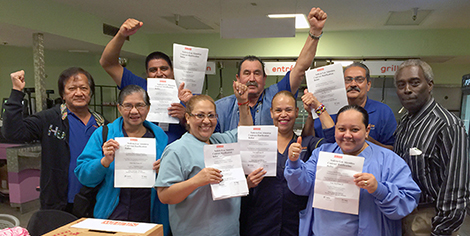 Nine contracts ratified!
Members in nine NUHW bargaining units have ratified contracts so far in 2015. Read more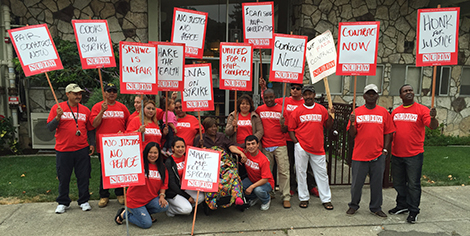 On strike at San Rafael Healthcare and Wellness Center
Caregivers at the Brius-owned Marin County nursing home protest poor conditions for patients, workers. Read more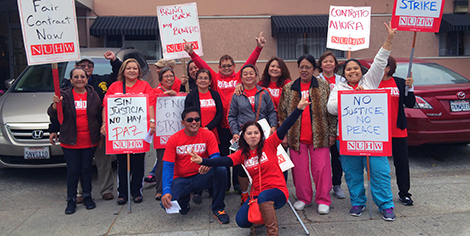 Caregivers hold second strike at San Francisco Nursing Center
NUHW members protest new owner's drastic cuts to healthcare coverage. Read more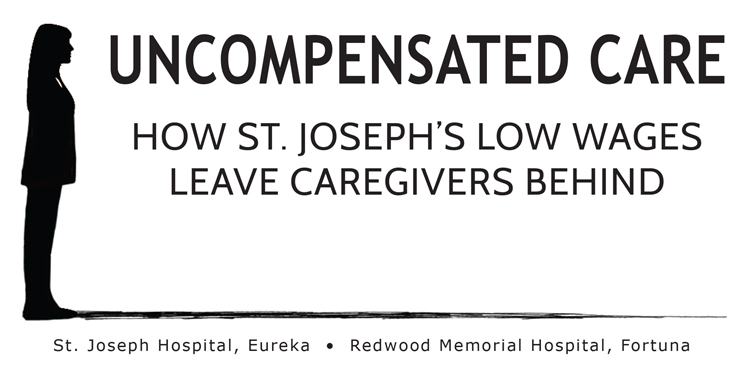 The high cost of St. Joseph Health System's low wages
Humboldt County caregivers release report detailing the impacts that St. Joseph's low wages have on workers, patients, and the community. Read more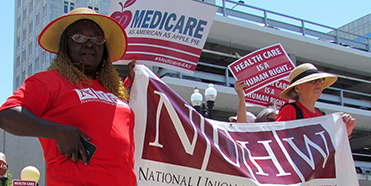 Medicare for All
NUHW members march in celebration of Medicare's 50th birthday and call for single-payer healthcare for all. Read more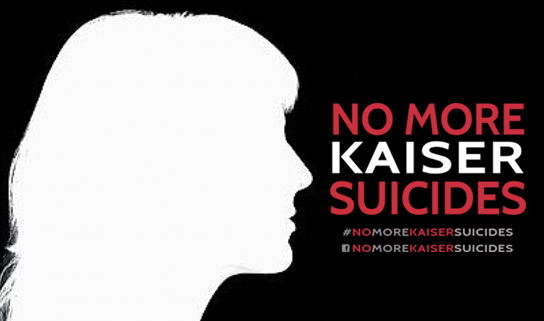 No More Kaiser Suicides
NUHW, Courage Campaign, and the National Alliance on Mental Illness launch a social media campaign to educate the public about Kaiser's legal and ethical failures in mental health care. Read more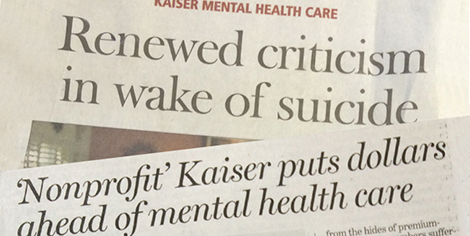 Kaiser's mental health failures make headlines — again
Three recent media stories shine a light on Kaiser's ongoing failure to provide timely mental health care to its members. Read more