NUHW Pulse – March 2017: the latest news from NUHW
California Pacific Medical CenterMarch 7, 2017
Welcome to the March 2017 edition of NUHW Pulse, our union's e-newsletter!
Executive Board declares NUHW a sanctuary union
After garnering overwhelming support from our members in an online survey and in membership meetings throughout the state, our Executive Board adopted a resolution declaring NUHW a sanctuary union to help protect and support the immigrant community. Read more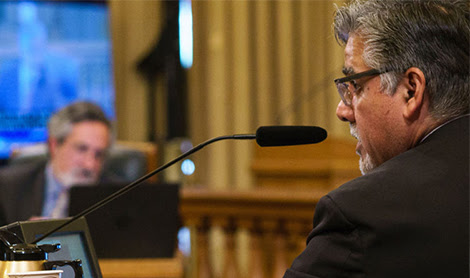 Why I joined the National Union of Healthcare Workers

Former San Francisco Supervisor John Avalos discusses his decision to join NUHW's staff after getting termed out of office. Originally published in the San Francisco Examiner. 
Read more

Victories and updates from around the union
Read the latest developments in the union, including grievance victories, settlements, and bargaining updates. 
Read more
NUHW report: misplaced priorities of nursing home magnate Shlomo Rechnitz
NUHW published a report detailing how the CEO of California's largest nursing home company, Brius Healthcare, spent extravagantly on a jet even as his company pays poverty-level wages to caregivers and racks up patient-care violations. Read more
Federal study shows union growth in CA, higher wages for organized workers
A new report from the the U.S. Bureau of Labor Statistics shows that California union membership grew while the national figure declined. On average last year, union workers made 20 percent more than non-union workers and were paid more in every age bracket, writes the Orange County Register.