Join our fight for mental health parity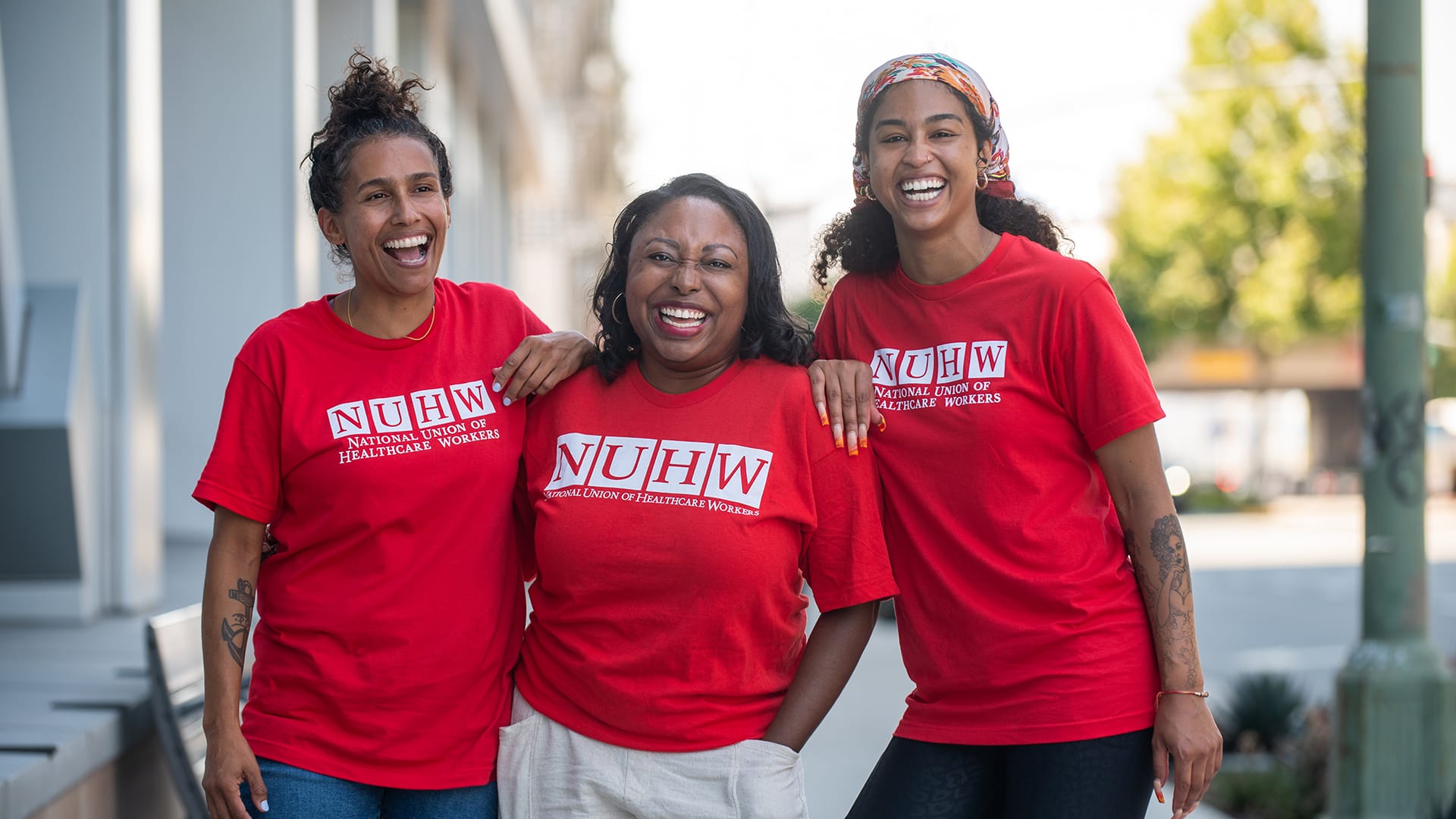 Membership
What is Associate Membership?
Associate membership in the National Union of Healthcare Workers is an opportunity for mental health therapists to connect and participate in NUHW's efforts to establish real parity for mental healthcare.
All associate members can share ideas, participate in Lobby Days and Days of Action, and develop advocacy skills through union-sponsored training sessions.
Who can join NUHW as an associate member?
Any behavioral health therapist- licensed or unlicensed- who DOES NOT employ or manage anyone else in the field may join as an associate member of NUHW. If you are unsure whether you qualify, contact us at nuhw.org/join, and we'll respond quickly.
How do I join, and how much does it cost?
Dues are $10 per month. You can join by filling out our associate membership form.
What are the benefits of Associate Membership?
Membership in an organization led by behavioral healthcare professionals and dedicated to achieving parity for mental healthcare and changing the power dynamic between therapists and insurance companies.
Opportunity to have a role in reforming our nation's mental healthcare system to ensure that everyone can access care that meets their needs.
Access to lawmakers and regulators to bring ideas for creating real parity for mental health care into the corridors of power.
Strengthening a therapist-led movement committed to bringing transparency to reimbursement rates.
Access to NUHW Continuing Education courses.
Can I be represented by NUHW in my workplace?
If you work for an employer that is currently non-union, you can submit a short inquiry through our website (nuhw.org/join) and an organizer will talk with you about whether and how NUHW can help you and your colleagues unionize.