Join our fight for mental health parity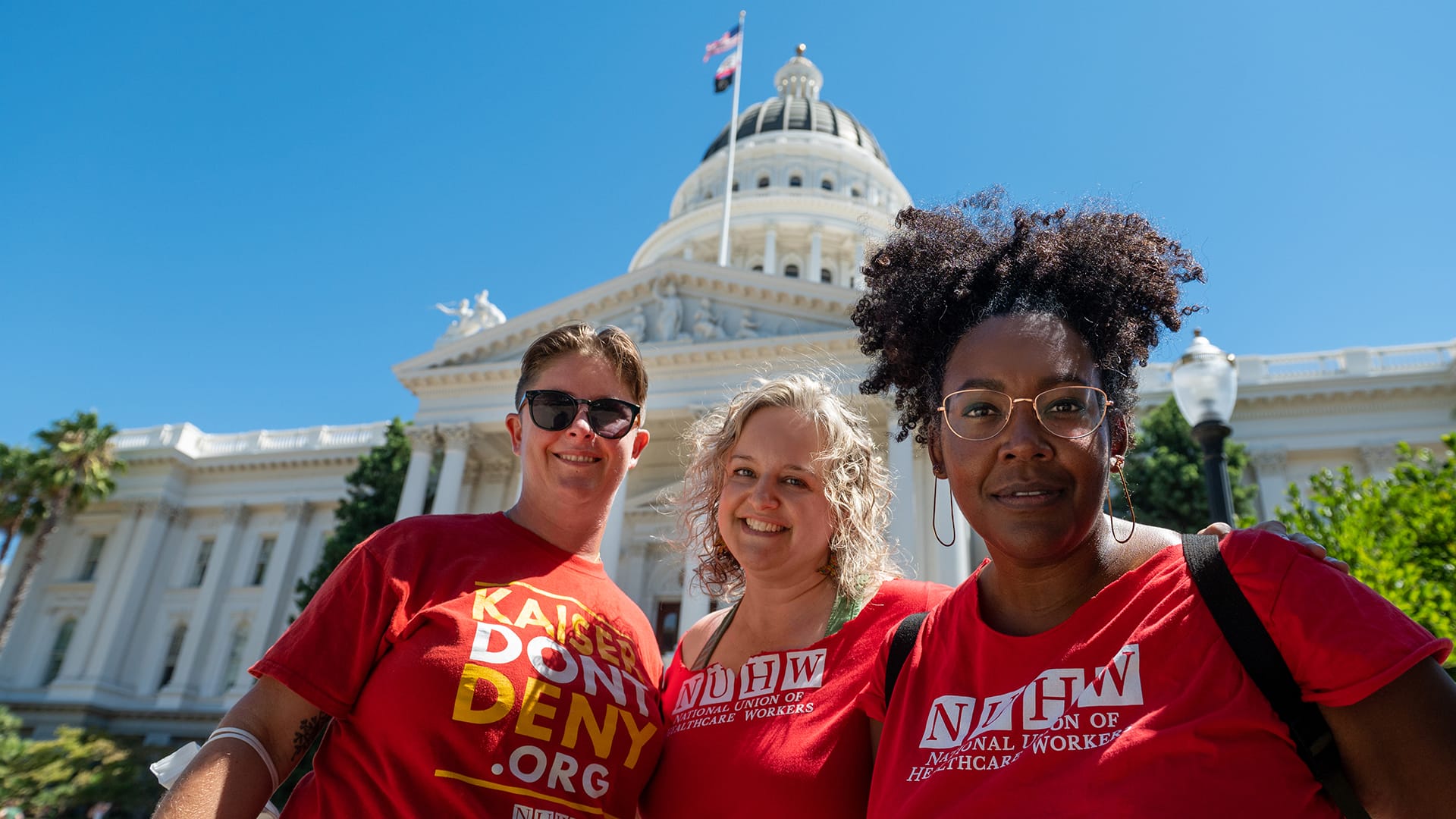 About NUHW
The National Union of Healthcare Workers is the nation's only union that prioritizes parity for mental health care as one of its core missions. Our executive board includes psychologists, licensed clinical social workers, and marriage and family therapists at Kaiser Permanente, UCSF Benioff Children's Hospital Oakland as well as school districts and non-profits throughout California and Hawai'i.
NUHW members don't just fight for better wages and benefits — we fight to improve access to mental health care and grow our profession.
NUHW members testify at legislative committees, convene public forums, lobby lawmakers and work with allies to pass groundbreaking mental health parity bills, including:
SB 221, a 2021 bill NUHW sponsored that requires insurers to provide return therapy appointments within 10 business days unless the treating clinician determines that a longer wait would not be detrimental to the patient.
SB 855, a 2020 bill that greatly expands the right of Californians to receive medically necessary behavioral health treatment and substance use disorder treatment.
SB 858, a 2022 bill that increases tenfold fines against insurers and HMOs that violate mental health parity laws.
Why is NUHW offering Associate Membership for behavioral healthcare workers?
NUHW members are using our collective strength to improve working conditions and wages, as well as access to mental health care. But we know there are fundamental problems with the way behavioral healthcare is provided in our country, and we understand that the vast majority of therapists are in private practice and can't join a union to advocate for reform.
We see a system that leaves therapists at the mercy of insurance companies, which aren't transparent about reimbursement rates and deny far too many patients — particularly BIPOC patients — access to care.
We believe the best way to reform the system is for therapists to advocate for change together, and we believe our union is the best vehicle for that to happen.