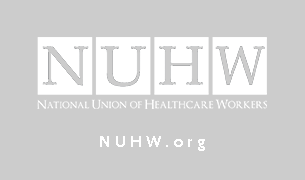 February 19th, 2009
Outside SEIU UHW-W's Oakland office on Wednesday, caregivers protested SEIU's retaliation against members and called for an end to SEIU's delay tactics to prevent us from joining NUHW, the union we trust.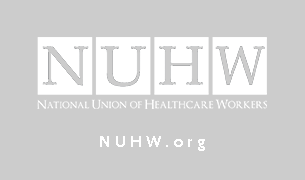 February 19th, 2009
Segment on NUHW protest begins at 42:30. Source: KPFA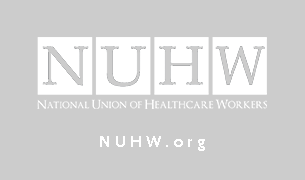 February 19th, 2009
Caregivers protest at local union's headquarters in Oakland
Oakland, Calif.—Hospital and nursing home workers protested today outside the office of their own local union, SEIU United Healthcare Workers-West (SEIU UHW-W), which was recently seized in a hostile takeover by national officials of the Service Employees International Union (SEIU). Since the takeover, tens of thousands of members have petitioned to form an independent union—the National Union of Healthcare Workers (NUHW)—and SEIU UHW-W's new trustees are working with employers to intimidate workers and stop them from having a free choice.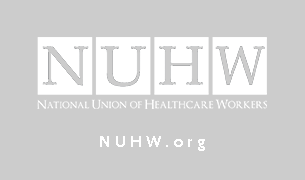 February 17th, 2009
Several dozen homecare workers, some with their patients, gathered February 10 on the west steps of the state Capitol in Sacramento to protest Governor Schwarzenegger's proposal to cut state spending on the In-Home Supportive Services program for disabled and elderly people.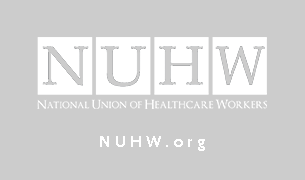 February 12th, 2009
On January 27, Andy Stern, national president of Service Employees International Union, came one step closer to realizing his dream of uniting service employees under a single SEIU banner. But Stern's dream is nothing less than a nightmare for local members of United Healthcare Workers West, the Oakland-based affiliate that's the latest union to be swallowed whole by the SEIU, the second-largest labor union in the country.