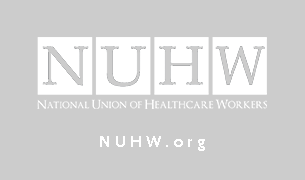 October 28th, 2009
By D. Ashley Furness, Business Journal Staff Reporter
SANTA ROSA, CALIF.–The Oct. 26 hearing intended to schedule the long-awaited union election for Memorial Hospital workers has been delayed until Nov. 2, according to a National Labor Relations Board official who said one of the union's attorneys could not attend the meeting.
… In April, the recently-formed National Union of Healthcare Workers compiled a new petition of Memorial workers and was approved for an election. The new group was created by former SEIU Northern California leaders who resigned from the union in January after they were removed from leadership.
SEIU has since renewed interest in the organizing Memorial workers, asking to be added on the ballot. The labor relations board approved the addition, but then union officials twice filed complaints that effectively stalled the hearing for five more months.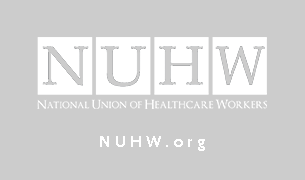 October 26th, 2009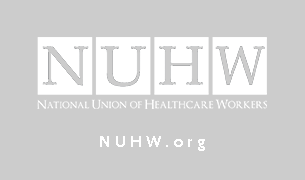 October 26th, 2009
California Superior Court Judge Jon S. Tigar shot down every claim in SEIU's attempt to deny workers legal representation at the NLRB. SEIU officials had asked the court to disqualify NUHW's attorney. SEIU used the same frivolous claims to disrupt a Sept. 23 hearing regarding the election at Santa Rosa Memorial, in order to further […]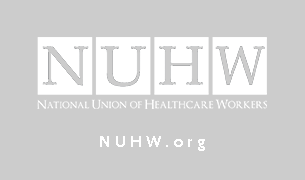 October 23rd, 2009
Caregivers picketed the San Francisco office of the National Labor Relations Board on Thursday to demand that the board count ballots and schedule union elections for workers who've chosen NUHW. At City Hall, homecare providers rallied against budget cuts that hurt seniors and people with disabilites.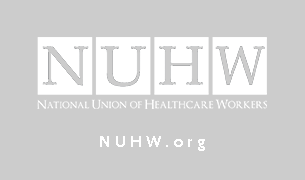 October 21st, 2009
SEIU draws fire from members and County Supervisors over behavior in contract vote
Santa Rosa, Calif.—Homecare providers suspected the worst last month, when SEIU officials changed the rules of a vote on their union contract and refused to let them see a copy of the agreement they were voting on. Now their contract with Sonoma County has become public record, and providers are outraged to see how much SEIU officials gave up.
"We're looking at people losing their homes, not being able to put food on the table, not being able to afford medical care," said Arin Stevens, a homecare provider in Sonoma County for 22 years. "That's what happens to people when you cut in-home support wages."
County Supervisors approved the contract in their Sept. 30 meeting, but expressed shock and disappointment that SEIU had not allowed caregivers a fair vote on whether to accept the deal.
"When they took people's voice away by not allowing them to vote by mail… I think they undermined the values of labor," Supervisor Shirlee Zane said at the meeting. "…Not giving members the full contract, full disclosure, is not transparent, nor is it in good faith in terms of union bargaining."