Kaiser,
Don't Deny
Patients need access to timely and consistent mental health services
Kaiser Permanente killed my son
Published Friday, January 25, 2019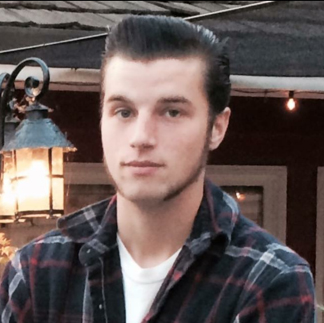 Kaiser Permanente killed my son.
Brennen was a vibrant, smart, talented and motivated college student. But he was not acting like himself. "Whatever it is, we can handle it," I assured him. He told me he was struggling with a new addiction to cocaine.
Brennen completed a 51-minute required phone intake to access Kaiser's mental health and addiction services. Unfortunately, their first available in-person intake appointment wasn't for 29 days. Brennen phoned Kaiser multiple times, and his father even made a desperate call to explain that his son was living in agony and needed an appointment as soon as possible. He was told no appointment was available.
We called every single day. We were put on a waiting list and were told we would get in if there were any cancellations, but we never got in.
Five days before his appointment, Brennen and I were sitting together on our front porch. He looked tired; his eyes were weary. I took his face in my hands and told him everything would be OK. He assured me he was just tired and would go to bed as soon as he finished texting his girlfriend.
But the next day, Brennen drove to a pawn shop and legally bought a 12-gauge shotgun in less than five minutes. Within the next hour, my beautiful son lay dead in the forest.
It was easier to get a gun than to access Kaiser mental health care.
I had the best insurance Kaiser could offer, and I thought they would be able to help my son. There's nothing I can do to help him now.
Rachel
Portland