Kaiser,
Don't Deny
Patients need access to timely and consistent mental health services
Kaiser failed my husband
Published Friday, January 25, 2019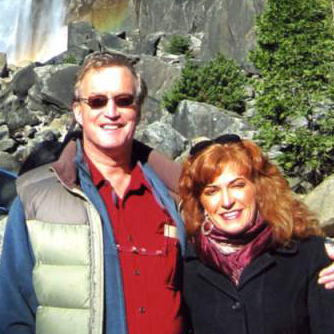 Kaiser failed my husband, Peter Kingston, and now he's dead.
Peter was experiencing increasing anxiety and reached out to Kaiser for help. He received a brief screening and an hour-long intake, and was diagnosed with panic disorder and major depression. Kaiser booked him for an Introduction to Anxiety Disorders group class and the next available therapy appointment – 42 days out.
We had an incredibly wonderful and happy life and marriage, but he got sick and he didn't get treated by his provider.
Changing his medication doses might have helped, but Kaiser didn't monitor them adequately. Worse, no one ever asked if he had ever tried to take his life. He had, 14 years earlier. If they had asked, they might have treated him more seriously, and things would have turned out differently.
Ironically, Peter had been treated in Kaiser's ER for heart palpitations two years before his mental health problems surfaced, and received excellent care. He was kept for six hours and given a barrage of tests. I only wish his mental health would have been treated with the same care.
If his depression had been treated with the same level of care as his heart palpitations, he would still be alive today.
— Shirlee Zane
Sonoma County (Calif.) Supervisor, District 3