NUHW Pulse – November 2017: the latest news from NUHW
NewsNovember 15, 2017
Welcome to the November 2017 edition of NUHW Pulse, our union's e-newsletter!
NUHW hosts first major debate of 2018 California governor's race
NUHW sponsored a forum October 22 at our annual Leadership Conference in Anaheim featuring the top four Democratic candidates on stage together for the first time — Lt. Gov. Gavin Newsom, State Treasurer John Chiang, former Los Angeles Mayor Antonio Villaraigosa, and former State Superintendent of Public Instruction Delaine Eastin. View the entire debate here.
NUHW members endorse Gavin Newsom for California governor
More than 350 NUHW stewards voted to endorse Gavin Newsom in the 2018 California governor's race after listening to the four leading Democratic contenders outline their positions on healthcare, immigration, workers' rights, and affordable housing at our Leadership Conference. Read more
NUHW op-ed: Newsom can deliver healthcare for all in California
With his leadership on marriage equality and universal access to health care in San Francisco, Gavin Newsom can be the governor who delivers single-payer health care system to insure all Californians, writes NUHW president Sal Rosselli in an op-ed published in the San Francisco Examiner and HuffPost.
Gold Star father Khzir Khan addresses NUHW members in Anaheim
Khan — who achieved national recognition last year after pulling out a pocket constitution and condemning Trump's call for a Muslim ban during a speech at the Democratic National Convention — delivered an emotional keynote address at our conference and praised members for their work on behalf of patients and their stand as a Sanctuary Union. Read more


NUHW commits resources for California wildfire victims
NUHW has committed $100,000 to help victims of the Northern California wildfires that killed 42 people and destroyed 5,700 buildings. Twenty-two NUHW members lost their homes in the fire. Read more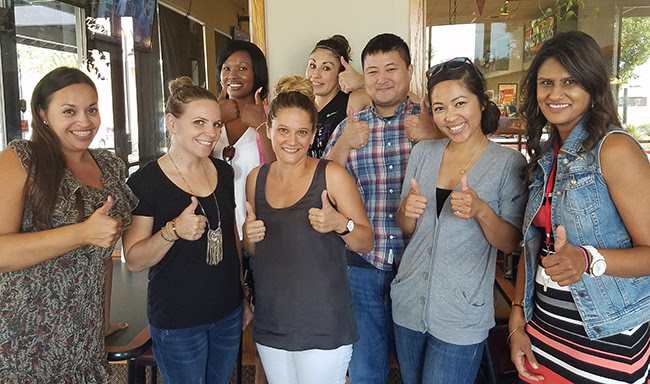 Nearly 40 Elk Grove mental health clinicians join NUHW
Mental health therapists and behavior support specialists at Elk Grove Unified School District are now NUHW members after signing union cards, marking NUHW's fourth mental health organizing victory over the past year. Read more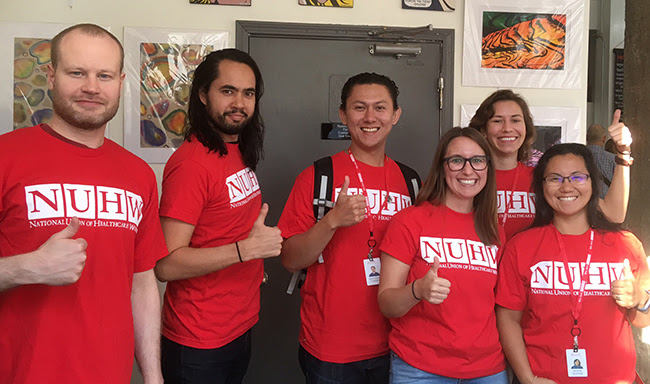 Nearly 120 San Francisco mental health clinicians join NUHW
Workers at Richmond Area Multi-Services voted in a mail-ballot election to join NUHW, seeking staff retention, higher staffing levels, and fair wages. Read more


NUHW issues statement on Trump's opioid crisis declaration
NUHW president Sal Rosselli issued a statement urging for more resources for mental health care services following President Trump's declaration that the opioid addiction crisis is "a public health emergency." Read the full statement