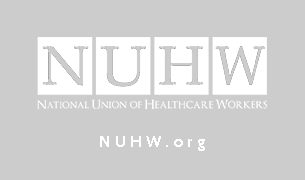 June 4th, 2009
S.F. Mayor adopted NUHW budget proposal to preserve 100% of current wages and benefits for homecare providers
Fresno, Calif.—Fresno homecare providers and advocates today called on the Board of Supervisors to follow the lead of San Francisco officials in adopting a proposal by the National Union of Healthcare Workers (NUHW) that will preserve 100 percent of homecare providers' wages and all of their health benefits
On Monday, San Francisco Mayor Gavin Newsom proposed a budget for 2009-10 that follows a costing model proposed by NUHW in May. The plan is expected to be approved by the San Francisco County Board of Supervisors and will maintain providers' wages at $11.54 per hour.
"NUHW's victory is great news for homecare workers and consumers in San Francisco, but it's also great news for us here in Fresno," said John Wilkins, a disability advocate in Fresno. "The workers and leaders of NUHW have stood with disability advocates for years to protect vital services, and with NUHW's leadership, San Francisco officials are proving that we can stop cuts to vital homecare services without additional cost to the County. The Fresno Board of Supervisors should step up and do the same."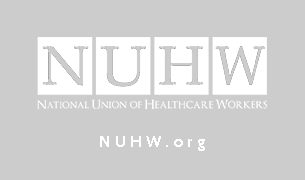 June 3rd, 2009
Newsom administration adopts NUHW budget proposal to preserve 100% of current wages and benefits for IHSS provider
SAN FRANCISCO—San Francisco Mayor Gavin Newsom's proposed 2009-10 budget will fully maintain current levels of compensation for In-Home Supportive Services (IHSS) providers, in a plan that tracks a costing model proposed last month by the National Union of Healthcare Workers.
Mayor Newsom's budget proposal is expected to be approved by the Board of Supervisors, preserving $11.54 per hour in wages and all current health benefits for the County's 17,000 homecare providers. The only change proposed is an increase in monthly health insurance premiums from $3 to $10, a reduction that NUHW leaders say they will continue working to reverse and Newsom administration officials say they will continue to negotiate with the Board of Supervisors.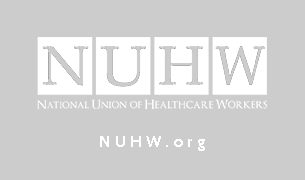 June 3rd, 2009
In two separate incidents this week, workers for the Service Employees International Union have been accused of acts of vandalism toward opposing union supporters.
Home care workers in Clovis and Kerman who support the National Union of Healthcare Workers say people have come to their door, torn down signs in support of NUHW and replaced them with flyers in support of SEIU.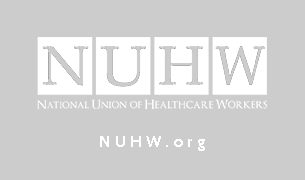 June 3rd, 2009
At the 1935 AFL convention, John L. Lewis of the Miners punched Big Bill Hutcheson of the Carpenters, a fight that marked the formation of the CIO and its split from the AFL. Today a similar fight is going on within the Service Employees International Union (SEIU), perhaps the premier labor union of our time. It's a fight that may have consequences as dramatic for labor as that 1935 battle, but a fight that (so far) is being followed mostly by labor insiders.
SEIU, headed by Andy Stern, is the nation's fastest growing, most visible, most politically potent labor union. Almost every story about SEIU is about some new way that it is on the offensive, launching one or another surprising new initiative, demonstrating its power and creativity. But this is a story about how SEIU is on the receiving end, seemingly outflanked by a new breakaway union, the National Union of Healthcare Workers (NUHW), which appears to be winning unprecedented support from workers and leaving SEIU flat-footed—although SEIU's power and resources may yet enable it to win.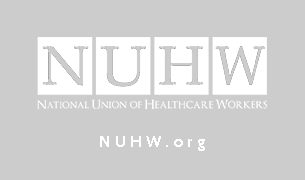 June 2nd, 2009
Ballots were mailed out today in a hotly contested election that pits unions National Union of Healthcare Workers and Service Employees International Union against each other.
Home care workers will be voting on whether to remain members of SEIU or to join NUHW.
According to union organizers, the ballots should start arriving today, and need to be filled out and returned via mail to the State Mediation and Conciliation Service by June 15. The results will be tabulated and issued by June 19.
In May, a similar vote held by workers at Doctor's Medical Center in San Pablo was overwhelmingly won by NUHW, with the majority of workers there wanting to join the union.