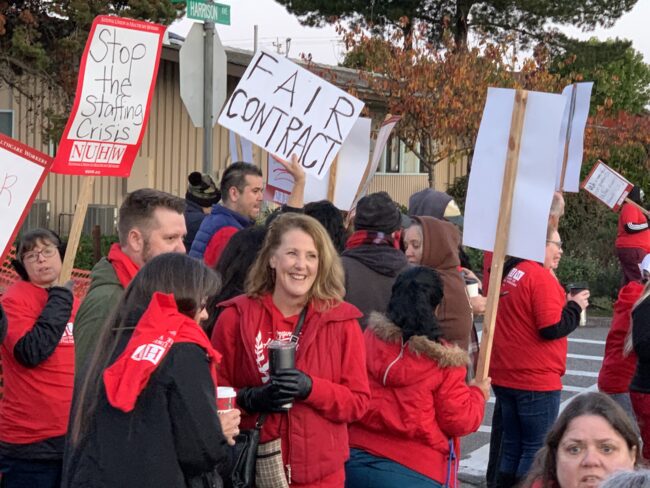 Workers fighting back against illegal Providence St. Joseph lockout
January 10th, 2020
The Eureka Times-Standard reported Wednesday, Jan. 8 about NUHW workers holding Providence St. Joseph Health accountable for illegally locking out its caregivers in retaliation for holding a one-day strike.
Caregivers went on strike Nov. 20 at Providence hospitals in Eureka, Fontuna, Petaluma and Napa to demand a fair contract that guarantees safe staffing and pays enough to help the hospitals recruit and retain qualified workers. In retaliation, the hospital locked out many workers for four days following the strike.
Locking out workers is an intimidation tactic designed to keep workers from exercising their right to strike. Providence also locked out workers at its hospital in Tarzana last year, but workers were made whole in the ensuing contract.
"For us, this is not a bargaining chip," NUHW's Vaness Coe told the paper. "What they did was illegal. … We want them to make these workers (whole)."