Don't Call Me A
Hero
Tenet Healthcare workers are being left behind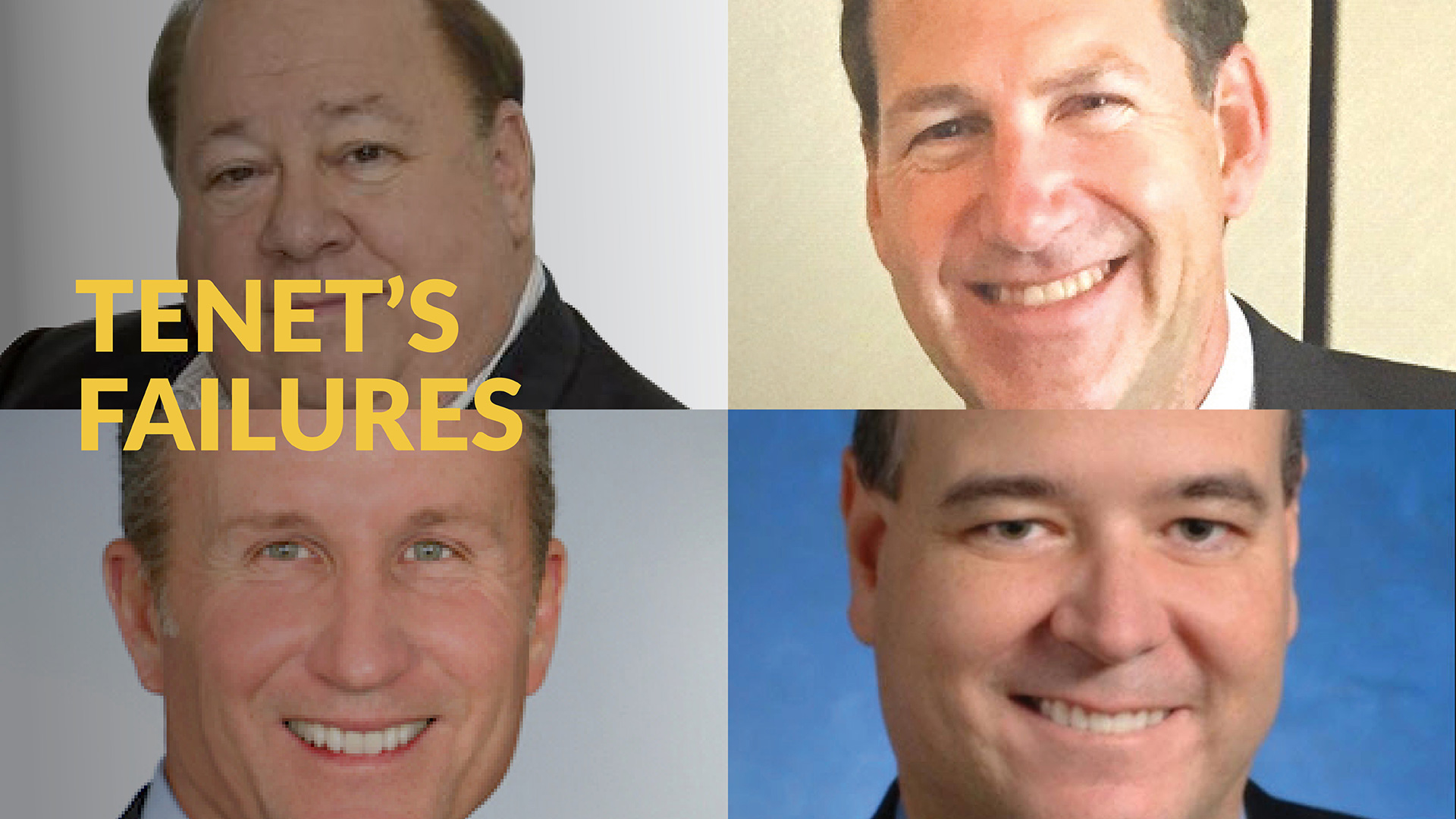 Tenet has failed patients and caregivers
Tenet Healthcare is a Fortune 500 company, but its practices are harming our communities. Despite reporting a $2.2 billion cash reserve and receiving more than $850 million in direct federal stimulus money, Tenet is understaffing its Southern California hospitals, denying many workers access to health insurance and violating safety protocols.
MASSIVE EXECUTIVE BONUSES
As Tenet hospitals in Southern California surged with COVID-19 patients, forcing caregivers to work double shifts and triple shifts, Tenet reported a $414 million profit for the last three months of 2020. Rather than boosting staffing, Tenet announced it would use that money to pay off its corporate debt.
Meanwhile, Tenet CEO Ronald Rittenmeyer received a $9.6 million payout — amid a global pandemic — for engineering the purchase of 45 surgery centers for $1.1 billion.
SHORTCHANGING SAFETY
In response to a complaint filed by workers, the California Department of Public Health issued a 33-page report in September 2020, citing Tenet's Fountain Valley Regional Hospital for "systemic" infection control violations that put both caregivers and patients at increased risk for contracting COVID-19.
Among the violations documented by California health regulators, Fountain Valley was cited for placing a suspected COVID-19 patient on the Oncology unit where immunocompromised patients are cared for and placing a COVID-19 positive patient on the OB/GYN unit where pregnant women receive care.
Tenet refused to test caregivers in Southern California hospitals even after they had been exposed, forcing the state to mandate weekly testing for hospital workers.
OUTSOURCING JOBS, CHEATING WORKERS
Tenet subcontracts housekeeping and food service work to Compass, a company that pays workers less and charges more for health insurance, leaving many workers without any health coverage. Subcontracted workers on average make less than $16 per hour. That's $2 per hour less than the lowest-paid workers who work directly for Tenet.
According to a recent survey of these subcontracted workers:
91 percent don't make enough money to pay for monthly expenses
65 percent spend more than half their income on housing
60 percent of those eligible don't get health insurance through their employer