Queen of the Valley caregiver calls on hospital to stop fighting its own workers
NewsNovember 28, 2017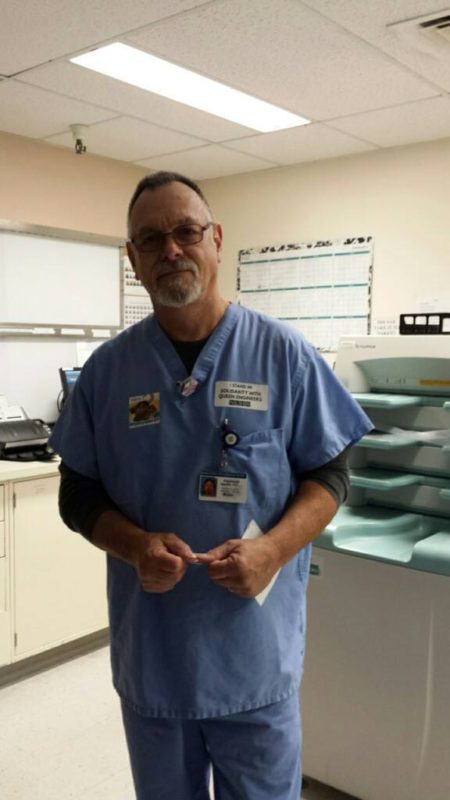 This opinion piece by NUHW member Ray Herrera originally ran in the Nov. 17 edition of the Napa County Register.
Stronger when we work together
Like all Queen of the Valley employees who live near the hospital, the second I smelled smoke wafting into my house last month, I knew I'd be working a double shift.
We were the lucky ones. Our homes were safe; our roads were clear; and our hospital was a model of teamwork, dedication and sacrifice. Everybody pulled together to help each other and our patients get through the disaster.
Queen workers want that collaborative spirit to be a hallmark of every day at the hospital. That's why one year ago, we voted to form a union. We were eager to work with our bosses to address problems that can't afford to be ignored: short-staffing, unpredictable work schedules, and folks leaving in droves for jobs at better-paying hospitals.
But management didn't want to work with us. They hired lawyers seeking to overturn our election. They've lost two appeals. They've been dragged into court by the federal government accused of trying to intimidate us, yet they say they will take their case as far as the U.S. Court of Appeals.
But we're not giving up either, and we're not giving up on management figuring out that our hospital works best when we all work together.
I know the difference a union can make. Before I came to the Queen's Radiology department 18 years ago, I spent nearly two decades as a warehouseman and a refinery operator. Both were union jobs. There were hazards, but we got competitive wages, control over our schedules and a seat at the table with management.
That may not sound like much. But a consistent schedule would mean a lot to the Queen's young parents who never know which week they'll be home for bedtime or have to find someone to pick up their kids from daycare.
A more stable schedule would help keep those people from leaving. So would salaries that are at least in the same ballpark as Kaiser's.
We went five years without raises. During that period, the Queen lost more than half its nurses. My co-workers finally got raises a few weeks before our union election. No one thinks that was a coincidence.
Forming a union isn't easy, especially when everyone knows that management is opposed.
A full year has now passed, and we don't have a contract or a willing partner. But we have many reasons to be proud.
We have stuck together during challenging times, and we have raised important issues about our hospital's care and its culture. The Queen can't serve its mission if it's constantly understaffed; unable to keep good workers, and unwilling to let managers and employees work together.
It wasn't that long ago that the hospital would hold forums where workers had the chance to talk about how things were going. We don't have those any more, and we don't have the same lines of communication with management. I knew the last two CEOs on a first-name basis. I wouldn't know our current CEO if he walked up to shake my hand.
Everybody benefits if we have a positive work environment, stable schedules, competitive wages, safe staffing levels, and a workforce than can afford to put down roots near the hospital – and show up to work in a moment's notice when disaster strikes.
Last month's fire was a reminder of how great we can be when we all work together. It's time to work together again.