NUHW Pulse – June 2018
NewsJune 28, 2018

Welcome to the June 2018 edition of our union's e-newsletter. In recent weeks, NUHW members have taken action in Santa Cruz, Sonoma, and Humboldt counties, picketed two Southern California hospitals, won a great contract in Oakland and spoke out against the government's family separation policy. Check out the stories below, and be sure to follow us on Facebook, too.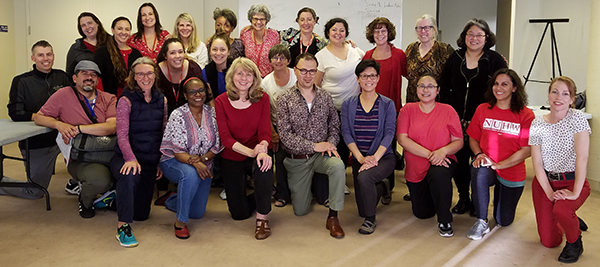 Professionals at Children's Hospital Oakland ratify first contract
About 250 professionals at UCSF Benioff Children's Hospital Oakland ratified a first contract that includes significant pay increases, wage scales, and expands the pension plan to cover all workers. Click here to read the story.
---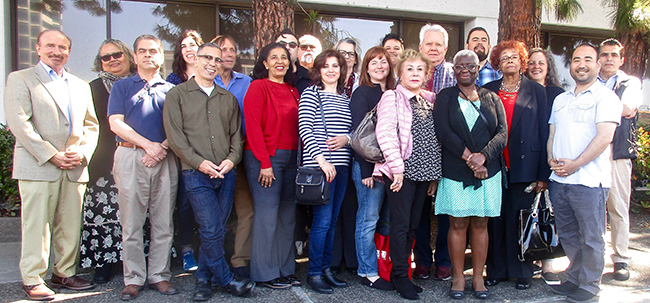 NUHW Executive Board passes resolution condemning family separations
Our union's Executive Board, which consists of rank-and-file members elected by their co-workers, unanimously passed a resolution condemning the government's family separation policy and calling for the immediate reunification of thousands of children and their parents. Click here to read the story.
---
Santa Rosa Memorial Hospital workers fight proposed layoffs
NUHW members at Providence St. Joseph's Santa Rosa Memorial Hospital picketed the hospital over the administration's plan to lay off as many as 55 workers — including workers who lost their homes in last year's fires — despite the fact that the hospital made a $55 million profit last year. Click here to read the story and see the video.
---
Janus of Santa Cruz workers take their case to the Board of Supervisors
After joining NUHW last year, drug treatment workers at Janus of Santa Cruz, a county-subsidized nonprofit, testified to county supervisors that care is suffering because Janus pays so little that workers are leaving in droves. Click here to read the story.
---
Housekeepers take fight to hospitals over potent cleaning solutions
Housekeepers at St. Joseph Hospital Eureka and Redwood Memorial Hospital held a rally to inform the public that Oxycide, a potent cleaning solution, is making many of them sick. They are taking their concerns to an arbitrator. Click here to read our story. 
---
Kindred workers looking for the first contract put pressure on management
Kindred San Diego caregivers, who joined NUHW last year, picketed the long-term care hospital to let residents know that Kindred's refusal to pay market salaries is causing high turnover and chronic understaffing. Click here to read the story.
---
 
Sodexo Los Alamitos workers picket for a fair contract
Housekeepers at Los Alamitos Medical Center staged a one-day picket demanding that their employer, Sodexo, an international subcontracting firm, dramatically increase wages, improve benefits and put an end to short staffing. Click here to read our story.
---
NUHW co-sponsored Mental Health Matters Day
NUHW once again shared the work of our members in fighting stigma and achieving true mental health parity at the annual Mental Health Matters Day in Sacramento. Click here to read the story.
---
News of the Month
Click here to check out our roundup of the latest labor and healthcare news from top media outlets.