NUHW members flock to women's marches
NewsJanuary 21, 2017
Dozens of red-clad National Union of Healthcare Workers members joined with millions of Americans January 21 to send a message to Donald Trump — We reject the misogyny he displayed on the campaign trail  and we'll fight to save the Affordable Care Act, Medicare and Medicaid.
The NUHW contingent numbered well over a dozen in Oakland, where an estimated 60,000 people clogged city streets.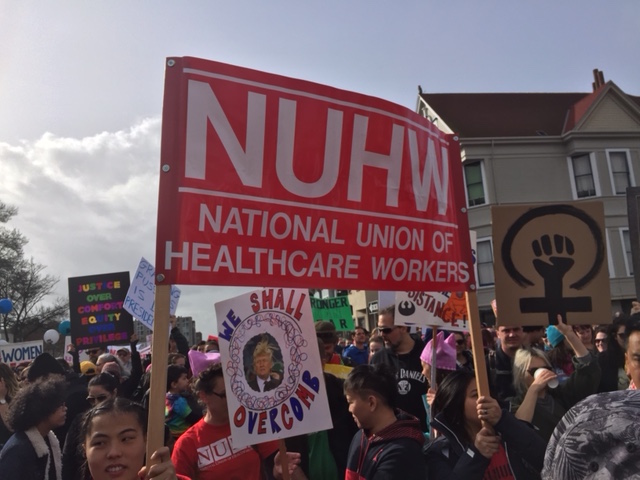 There were so many people in Oakland, they could barely march. But we had lots of fun standing in place.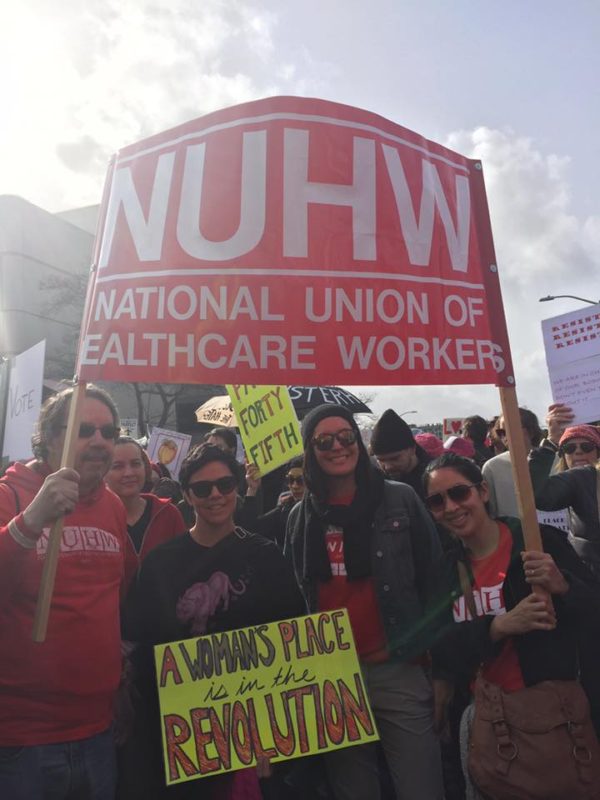 Several members also participated in a morning march in Sacramento.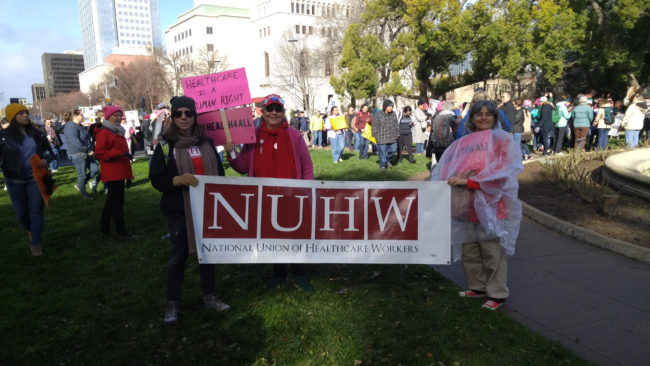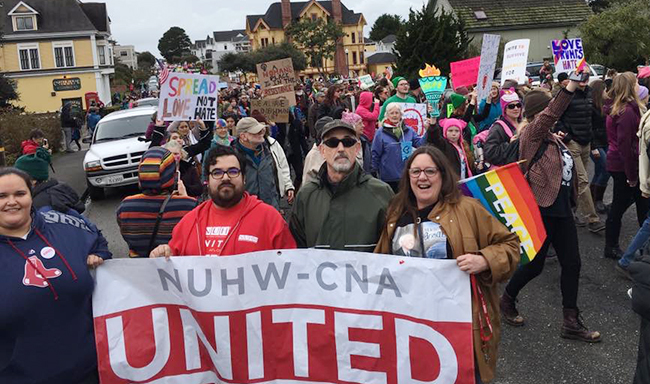 Dozens of NUHW members marched in what was the largest protest in the history of Humboldt County with an estimated crowd between 5,000 to 8,000 marchers.
With Trump moving quickly against Obamacare on his first day in office, our members were eager to hit the streets and send him a strong message.