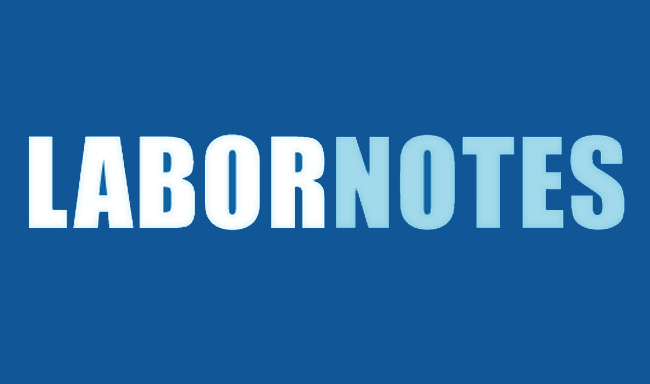 LaborNotes: Will Kaiser's Labor Partnership Crack?
June 4th, 2015
Earlier this04 week, LaborNotes posed the question: "Will Kaiser's Labor Partnership Crack?"
The Labor–Management Partnership has been co-opted by Kaiser and SEIU–UHW to the detriment of the workforce.
From LaborNotes:
Sophia Simms Walker, a ward clerk/transcriber in Labor and Delivery who's put in 26 years at Kaiser, served on SEIU–UHW's bargaining committee last time around. The experience left a bitter taste in her mouth.

It felt like a charade, she said, "to make [members] believe they had some input" — but at the end, there was "stuff in writing that we hadn't even discussed." She concluded the real bargaining must have happened behind closed doors. "How do they have the [ratification] date set, if they don't already know how it's going to go?"

The technically nonprofit Kaiser is making money hand over fist — $1 billion in the just the first quarter of 2015. Kaiser is awash in new patients. Enrollment in its health plan is booming. Trouble is, say the non-partnership unions, staffing isn't keeping pace. NUHW's mental health workers in particular say understaffing has hit crisis levels. Members have tried everything, including repeated strikes, to push the issue to the fore.

"They [Kaiser] get a lot of mileage out their rhetoric that they really listen to and value their employees," says Clement Papazian, rank-and-file president of the NUHW's Northern California Kaiser psychiatric chapter. "Nothing could be farther from the truth, in our experience."

Ignored by the company, members finally took their complaints to California's Department of Managed Health Care, which backed them up — citing Kaiser repeatedly and fining it $4 million. Kaiser's response is to punish those who speak up. In May, NUHW members picketed to protest the firing of whistleblower Dr. Alex Wang, who's been speaking out against long wait times for mental health patients.

"We've gotten this rhetoric directly from executive-level management: 'We do not want to reward employees for the behavior of the past three years,'" Papazian said. "It's jaw-dropping hypocrisy, given the philosophy of the labor–management partnership."
Click here to read the LaborNotes story.