Interview with NUHW Executive Board member and steward Mark Land-Ariizumi, RN
KaiserMay 9, 2017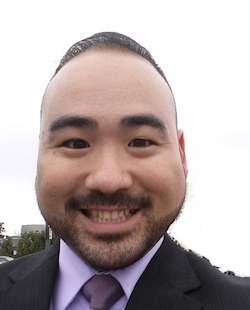 Mark Land-Ariizumi, RN, is the Executive Vice President for NUHW – Kaiser Psych-Social Chapter and steward at San Diego Addiction Medicine.
Tell us about the number of Psych-Social RNs and what kind of care they provide to Kaiser patients.
NUHW Kaiser Psych-Social Chapter has approximately 110 RNs. This group covers all of Southern California, from Bakersfield to Otay Mesa and West Los Angeles to Riverside. Our RNs have multiple jobs. Most of them are in outpatient psychiatric clinics assisting psychiatrists with the management of their emails, phone messages, medication refills, safety screenings, patient education, and patient support. They also provide injections to patients who require long acting anti-psychotic injectable medications. Some of the RNs are also on psychiatric evaluation teams, which assess and arrange hospitalization for psychiatric patients seen in the emergency department. Some nurses also do case management and utilization review. A few nurses work in addiction medicine, where they do in person assessments for detox and transfers for hospitalization.
The Psych-Social RNs are scattered throughout a lot of facilities. How do you fulfill your responsibilities as union vice president and executive board member?
Many of the issues our members have are related to workload and scope of practice.  Since joining the NUHW Executive Board,  I have personally reached out to all stewards and urged them to contact me with questions or problems regarding the RNs. All RNs have received emails from me, so that they can contact me at any time with any issues.
What other nurses have become shop stewards?
We have a total of seven RN stewards at this time – five in San Diego at each clinic, one in Fontana, and one in Orange County.  My goal is to recruit at least one RN steward from every medical center and its related facilities.
Tell us about your experience representing the nurses on the NUHW Executive Board.
As an executive vice president for Kaiser Psych-Social Chapter on the NUHW Executive Board, I represent all members in our bargaining unit. I have to look beyond my role as an RN and take into consideration all issues that affect our members and the union.
Being a board member has given me more visibility with the other stewards and the ability to advocate on behalf of all the RNs. More importantly, being on the executive board has given me greater insight into ways that I can create change. My experience has been great — it is nice to see the big picture on how the union works, to be active in its mission and contribute to its vision for the future. I hope to see NUHW represent and apply our concept of the model union to more RNs in the future.