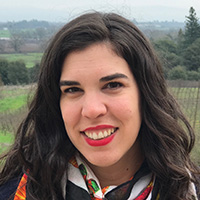 Kirstin Quinn Siegel, LMFT
Mental Health Therapist
Kaiser Richmond Psychiatry
Since the therapists were already unionized when I started, I decided to get involved with NUHW because Kaiser was trying to implement cuts to our workers such as removing our pension and increasing our copays and they were not doing anything to address the severe understaffing at most clinics, affecting patient care.
In our 2015 contract, we won raises and a bigger bonus than we had previously, we saved the pension for new hires and we got a promise to hire therapists in clinics that are understaffed. We also got a ratio that reduced the number of intakes each week for our therapists.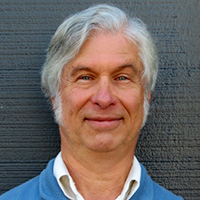 Barry Kamil, PhD
Psychologist
Richmond Kaiser Chemical Dependency Services
I organized with NUHW because I wanted to have more of a voice in how our professional services are provided, wanted the security, and the recognition of the value of the services I deliver, that organizing in a union provides.
Our contract gives our mental health clinicians more input into the conduct of our clinic through Professional Practice Committees. Our contract provides the ability to Grieve unfair changes to our working conditions. Our contract brings more respect from our managers.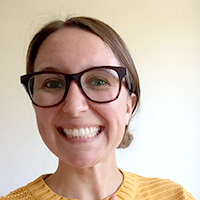 Lisa Windes, LMFT
Mental Health Clinician
RAMS, Inc.
NUHW is a union that is member driven. NUHW encourages members to talk together, plan together and win together. NUHW staff give members the tools they need to win and allow the members to make the decisions that will be best for them at their workplace.
RAMS, Inc. is a non-profit agency with the majority of our funding coming from contracts we get through the city and county of San Francisco. Our staff have been vastly underpaid, especially in comparison with county mental health workers. NUHW has supported us in being able to advocate for increased funding from the city and we're currently fighting for a contract that will increase our pay, allow us to save for retirement, and ensure we're able to continue providing quality care to our clients.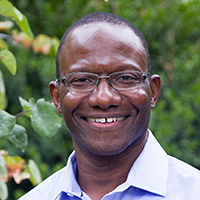 Ali Meatchem, PsyD
Psychologist
South Sacramento
I organized with NUHW because our employer is consistently adding to our duties, and proposing takeaways. On one hand they say they want to be the first choice for mental health services. But meeting our patients' needs is not easy if there's not enough staff. They constantly propose to take away things like our pensions, and make efforts to scale back other benefits. Also they consistently had to be pushed by us, through our union, to hire therapists at the levels we have now, and that is not enough. So we keep at it.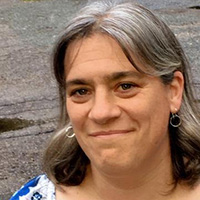 Annie Araujo Stepka
Lead Occupational Therapist
Dominican Hospital, Santa Cruz
I organized with NUHW because I recognize that with the increasing corporatization and commodification of health care, it is more important than ever that those who provide the actual hands on care to patients have a loud and clear voice, both for their patients and for themselves.
The main issues that my colleagues and I are bargaining for are a reasonable wage scale that takes the cost of living in our area into account, a ban on outsourcing/subcontracting for the life of the contract."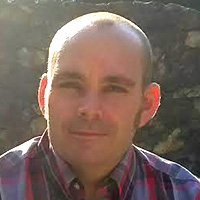 Mickey Fitzpatrick, PsyD
Clinical Psychologist
Kaiser Pleasanton Department of Mental Health & Addiction Medicine
NUHW is a union based on true democratic principles that isn't afraid to challenge Kaiser's systemic failures that diminish quality patient care.
In our last contract we fought for better initial and return access for our patients. Yet, we have found that the mechanisms to help ensure this were neither sufficient nor adequate to resolve Kaiser's systemic failures of access. We are currently bargaining for a contract in which we hope to gain substantially improved return access for patients that is consistent with, and allows our clinicians to provide, evidence based treatments.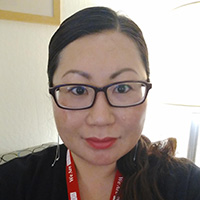 OSun Yoo LMFT
Mental Health Therapist
Kaiser Santa Clara Psychiatry
I decided to get involved with NUHW because we were understaffed, overworked and being targeted over quotas and metrics. I was previously working in chemical dependence, child psychiatry and adult psychiatry, being split between 3 departments.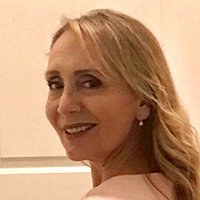 Graciela Olid, LMFT
Kaiser Diamond Bar Behavioral Health Psychiatry Department
I organized with NUHW because when I first transferred from Kaiser Permanente in Orange County to the Baldwin Park area I happened to fall in the hands of a tyrant management team and experienced for the first time harassment at work. Because of it, I also saw the benefits of union representation and nine years later, knowing that misuse of power continues to happen, I decided to get more involved to advocate for justice, make sure that members get fair treatment and that their rights are not violated.
At first I was hesitant to become a steward because of the well known fact of retaliation from management, but what I didn't know is that I would like it this much.
I have been a steward for 10 months and therefore I have not won any contract at this time.
Unfortunately, our contract expired last week and our NUHW continues to press to negotiate to address Patient care, access, staffing, restoring the defined benefit pension and other economic proposals.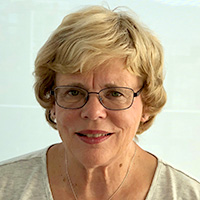 Gaye Kihorany
Physical Therapist
Santa Cruz Visiting Nurse Association/Sutter Care at Home
I organized with NUHW because our homecare nurses have been unionized forever. Over the years their wages continued to rise steadily while therapists were stagnant. It was easy to see this as we worked right along clinicians who were making at least $20 an hr more than us and we were basically doing the same job. About 6 yrs ago SCAH took us over and we lost PTO and some pension benefits while the nurses were protected by their union. We therapists complained but were told " you are not union". That was it—so I started searching for a union who would be will to accept a small group of 18 people. NUHW answered the call and despite Sutter mounting a well planned anti union campaign against us, we voted overwhelmingly to join NUHW.
3 yrs ago we got our first contract after overcoming 2 yrs of Sutter management dragging its feet to give us a contract. We were able to increase our PTO and get a seniority step system in place while increasing our wages about 10-20% over the life of the contract. As of Sept 30, 2018 our first contract is ending and we have just started bargaining again. With this second contract, we definitely want wage parity with our nurses as well as an improved pension plan and better working conditions for our therapists and MSWs.
Judith Lang
Kaiser San Jose