Press Releases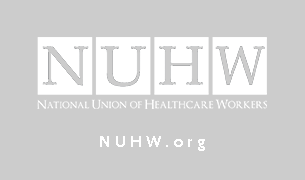 February 5th, 2009
Elections will be held for 25,000 caregivers to join democratic healthcare union
LOS ANGELES—The National Union of Healthcare Workers (NUHW) filed petitions on Tuesday, Wednesday and Thursday of this week for elections to represent more than 15,000 healthcare workers in hospitals across California—including Catholic Healthcare West, the state's largest hospital corporation. Along with petitions filed Monday, 25,000 caregivers at 101 facilities will now be able to vote to quit SEIU and join with their co-workers in NUHW.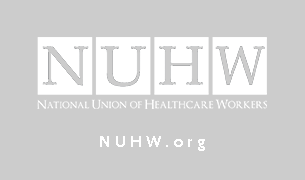 February 2nd, 2009
In record time, 9,000 workers at 11 hospitals and 51 nursing homes rush to NUHW—filings for thousands more to follow in days
Oakland, Calif.—In the largest single-day filing in California healthcare history, the National Union of Healthcare Workers (NUHW) petitioned for elections in 62 California hospitals and healthcare facilities today with National Labor Relations Board (NLRB) offices in Oakland and San Francisco. NUHW is a new, independent union formed by union reformers only last week, after the Service Employee International Union's hostile takeover and trusteeship of United Healthcare Workers-West (UHW).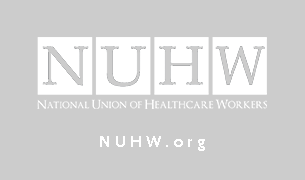 January 28th, 2009
Oakland, Calif.—Responding to demands from thousands of rank-and-file healthcare workers across California, the democratically elected executive board of SEIU United Healthcare Workers West resigned membership from SEIU and today announced the formation of a new organization, the National Union of Healthcare Workers (NUHW).