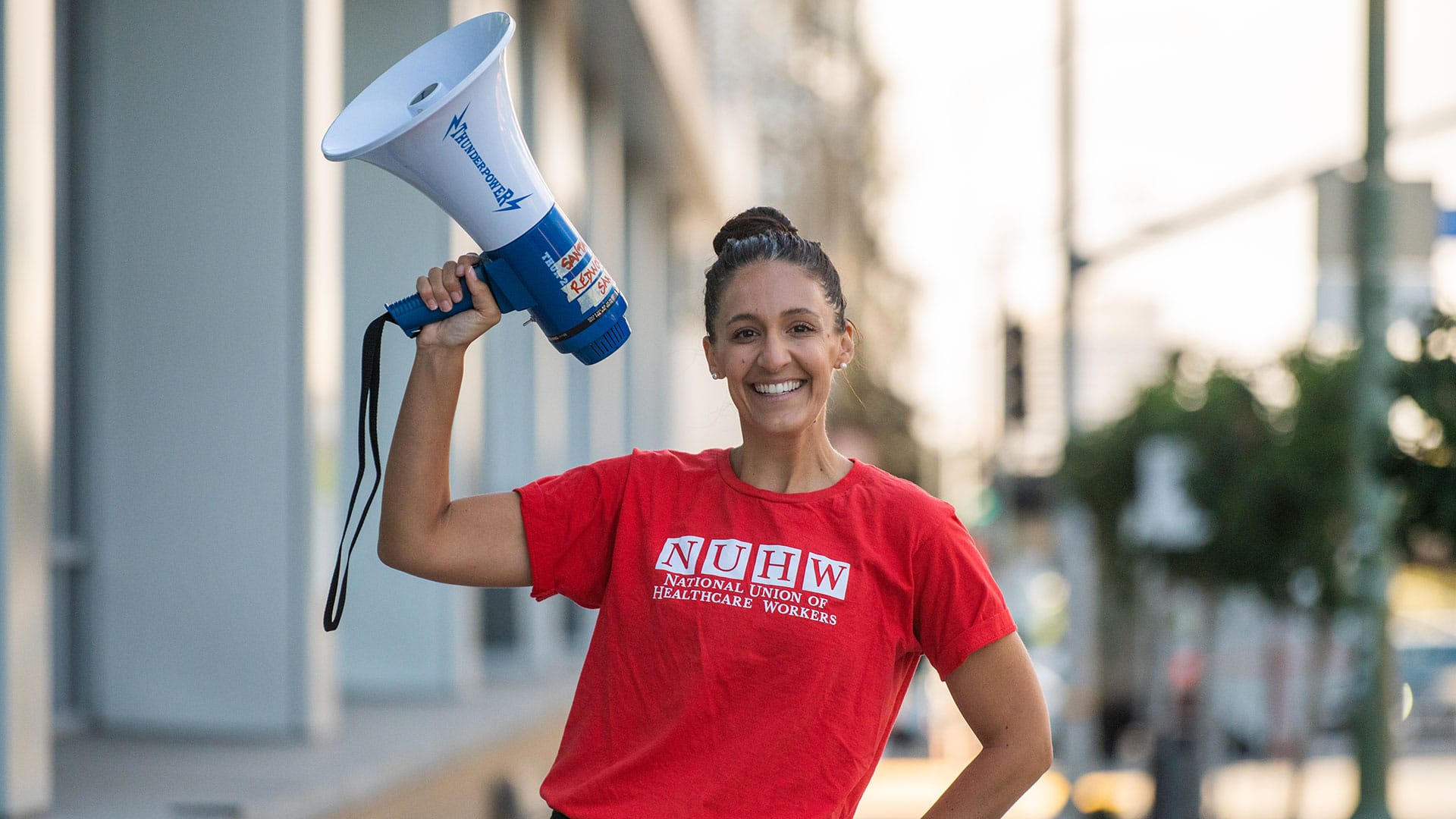 Careers
The National Union of Healthcare Workers is a worker-led movement dedicated to improving the lives of caregivers and patients.
Open Positions
NUHW is committed to staff diversity. We welcome qualified people of all backgrounds to apply.
About NUHW
The National Union of Healthcare Workers is helping revitalize the labor movement with its commitment to worker empowerment and democratic ideals.
Founded in 2009, we have grown to represent more than 17,000 healthcare workers in hospitals, clinics, and county jails throughout California and Hawaii, including service, technical, professional, and home care workers, mental health clinicians, and nurses. NUHW members are leading the fight to improve patient care, raise living standards, and hold healthcare corporations accountable to their employees and the communities they serve. And NUHW-represented mental health clinicians are powerful advocates for ending the stigma surrounding mental illness and enforcing mental health parity rules so that patients get the treatment they need when they need it.
Learn more about NUHW and its values.