Alameda County Supervisors declare solidarity with Kaiser Permanente clinicians fighting for mental health parity
KaiserOctober 1, 2019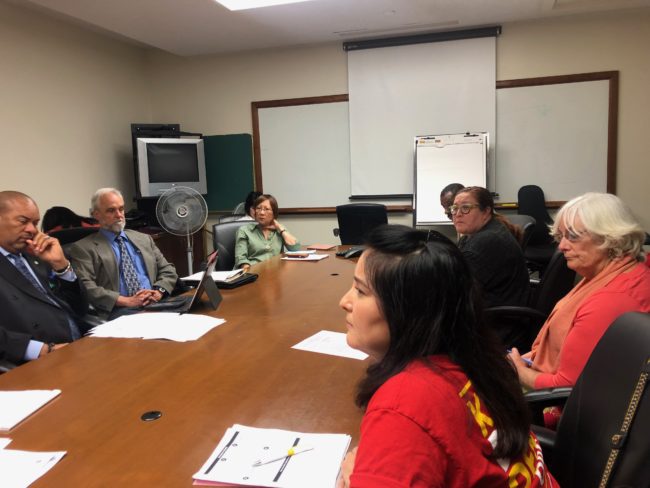 The Alameda County Board of Supervisors unanimously passed a resolution Tuesday declaring its "strong support" for establishing "full parity for mental health patients and clinicians at Kaiser Permanente."
The resolution, which also expresses solidarity with Kaiser clinicians "in their fight to settle a fair contract," was passed two weeks after Kaiser withdrew a proposed retroactive raise for its psychologists, therapists and social workers. Kaiser rescinded the proposed raise after its nearly 4,000 clinicians throughout California again refused to ratify a contract proposal that does not go far enough to fix Kaiser's broken mental health care system. Kaiser mental health workers have been without a contract since Oct. 1, 2018.
"This resolution sends an important message to Kaiser Permanente that the people of Alameda County stand with mental health clinicians in demanding that Kaiser treat them fairly and work with them to fix its mental health care system," said Sal Rosselli, president of the National Union of Healthcare Workers, which represents Kaiser mental health clinicians.
The San Francisco Board of Supervisors and Berkeley City Council unanimously adopted similar resolutions earlier this year in support of Kaiser mental health clinicians who last December staged a five-day statewide strike demanding that Kaiser stop making their patients wait weeks or even months for therapy appointments. Kaiser, which has been fined $4 million for violating California's mental health parity act, and is under state-ordered outside monitoring of its mental health care system, has rejected clinician proposals to improve access to care.