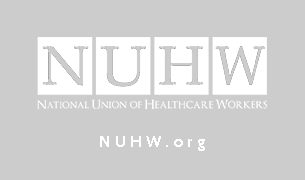 February 22nd, 2009
At the center of the dispute is the issue of how democratically unions are run, how well they represent the interests of the members, and the pace at which the union grows. The International wanted to take all of the homecare workers (including about 8,000 in Fresno) out of UHW and put them into a mega-local that represented homecare workers throughout the state. UHW leadership fought the International, because they believed the contracts they won for homecare workers were better than the wages and benefits they would receive through the new mega-local. When UHW put the issue to a vote late last year, 98% of those who cast a ballot wanted to stay with the UHW.
In late January, the International sent UHW an ultimatum demanding that homecare workers be transferred into the new mega-union. When UHW leadership responded that they would be willing to cooperate with the transfer if their members were allowed to hold a democratic vote on the matter, the International put them into a trusteeship and removed the elected leadership of UHW.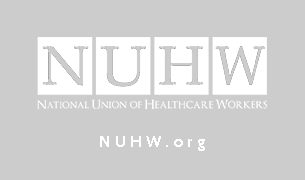 February 19th, 2009
Outside SEIU UHW-W's Oakland office on Wednesday, caregivers protested SEIU's retaliation against members and called for an end to SEIU's delay tactics to prevent us from joining NUHW, the union we trust.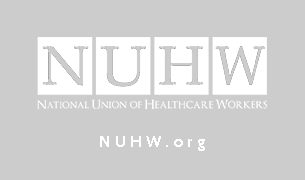 February 19th, 2009
Segment on NUHW protest begins at 42:30. Source: KPFA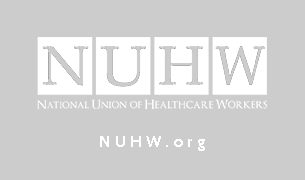 February 19th, 2009
Caregivers protest at local union's headquarters in Oakland
Oakland, Calif.—Hospital and nursing home workers protested today outside the office of their own local union, SEIU United Healthcare Workers-West (SEIU UHW-W), which was recently seized in a hostile takeover by national officials of the Service Employees International Union (SEIU). Since the takeover, tens of thousands of members have petitioned to form an independent union—the National Union of Healthcare Workers (NUHW)—and SEIU UHW-W's new trustees are working with employers to intimidate workers and stop them from having a free choice.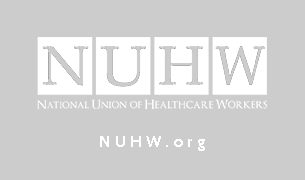 February 17th, 2009
Several dozen homecare workers, some with their patients, gathered February 10 on the west steps of the state Capitol in Sacramento to protest Governor Schwarzenegger's proposal to cut state spending on the In-Home Supportive Services program for disabled and elderly people.