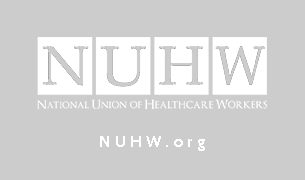 February 2nd, 2009
At least 64 separate petitions were filed Monday with the National Labor Relations Board on behalf of 9,000 workers calling for work site elections to decertify Service Employees International Union and bring in a new union formed last week.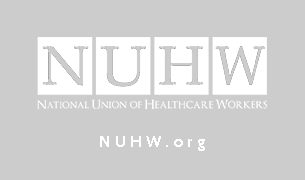 February 2nd, 2009
In record time, 9,000 workers at 11 hospitals and 51 nursing homes rush to NUHW—filings for thousands more to follow in days
Oakland, Calif.—In the largest single-day filing in California healthcare history, the National Union of Healthcare Workers (NUHW) petitioned for elections in 62 California hospitals and healthcare facilities today with National Labor Relations Board (NLRB) offices in Oakland and San Francisco. NUHW is a new, independent union formed by union reformers only last week, after the Service Employee International Union's hostile takeover and trusteeship of United Healthcare Workers-West (UHW).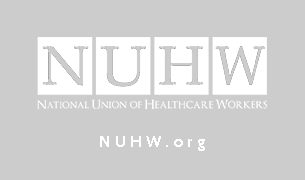 February 1st, 2009
The Service Employees' internal battle broke wide open late Tuesday when International President Andy Stern put the dissident United Healthcare Workers-West into emergency trusteeship.
Financial assets for the 150,000-member local were immediately seized, the executive board was dissolved, and full-time officers were removed from payroll. Reports circulated among workplace leaders that SEIU also dismissed UHW stewards, and that employers are holding captive-audience meetings to introduce new SEIU-appointed staff representatives.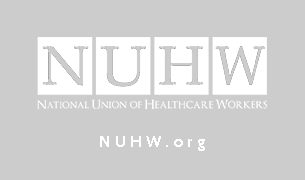 February 1st, 2009
Union membership in the U.S. has grown, but inside the nation's leading unions, serious battles rage.
By Harold Meyerson
By one measure, last Wednesday was that rarity of rarities for American labor: a good day. The measure was that of the Bureau of Labor Statistics, which announced that union membership actually increased by 428,000 in 2008. After decades of decline, the uptick in union membership signaled that some unions, at least, have figured out how to organize, despite relentless employer opposition and toothless worker-protection laws.
By another measure, though, Wednesday wasn't a good day at all for American unions. In Oakland, the Service Employees International Union — with nearly 2 million members, the nation's most vibrant union and California's largest — took direct control of one of its stellar locals, the 150,000-member United Healthcare Workers West, ousting the elected local officers, who in turn announced that they would seek to form a rival union to the SEIU.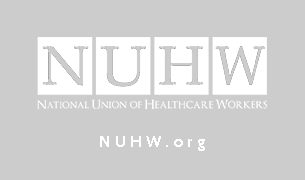 January 29th, 2009
La dirigencia del Sindicato de Trabajadores Sanitarios (UHW West-SEIU), que fue disuelta un día antes por la dirección nacional del Sindicato de la Industria de Servicios (SEIU), a la que se encuentra afiliada, contraatacó ayer renunciando a esta organización y dando a conocer su intención de formar una nueva organización.