Tenet-Compass strike authorization vote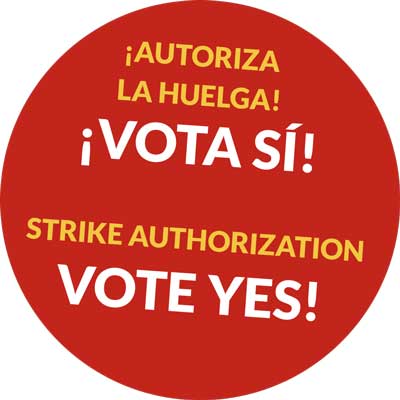 The NUHW Bargaining Team is asking all members to vote yes to authorize a 3-day strike if management does not address our issues. You have two choices in front of you: accept what the company is offering us or fight to demand what we deserve. 
El Equipo de Negociación de NUHW está pidiendo a todos los miembros que voten sí para autorizar una huelga de 3 días si la compañía no aborda nuestros problemas. Tienes dos opciones frente a ti: aceptar lo que nos ofrece la compañía o luchar para exigir lo que nos merecemos.