Don't Call Me A

Hero

No Me Llames

Héroe
Frontline workers are being left behind
Se olvidan a los trabajadores de primera línea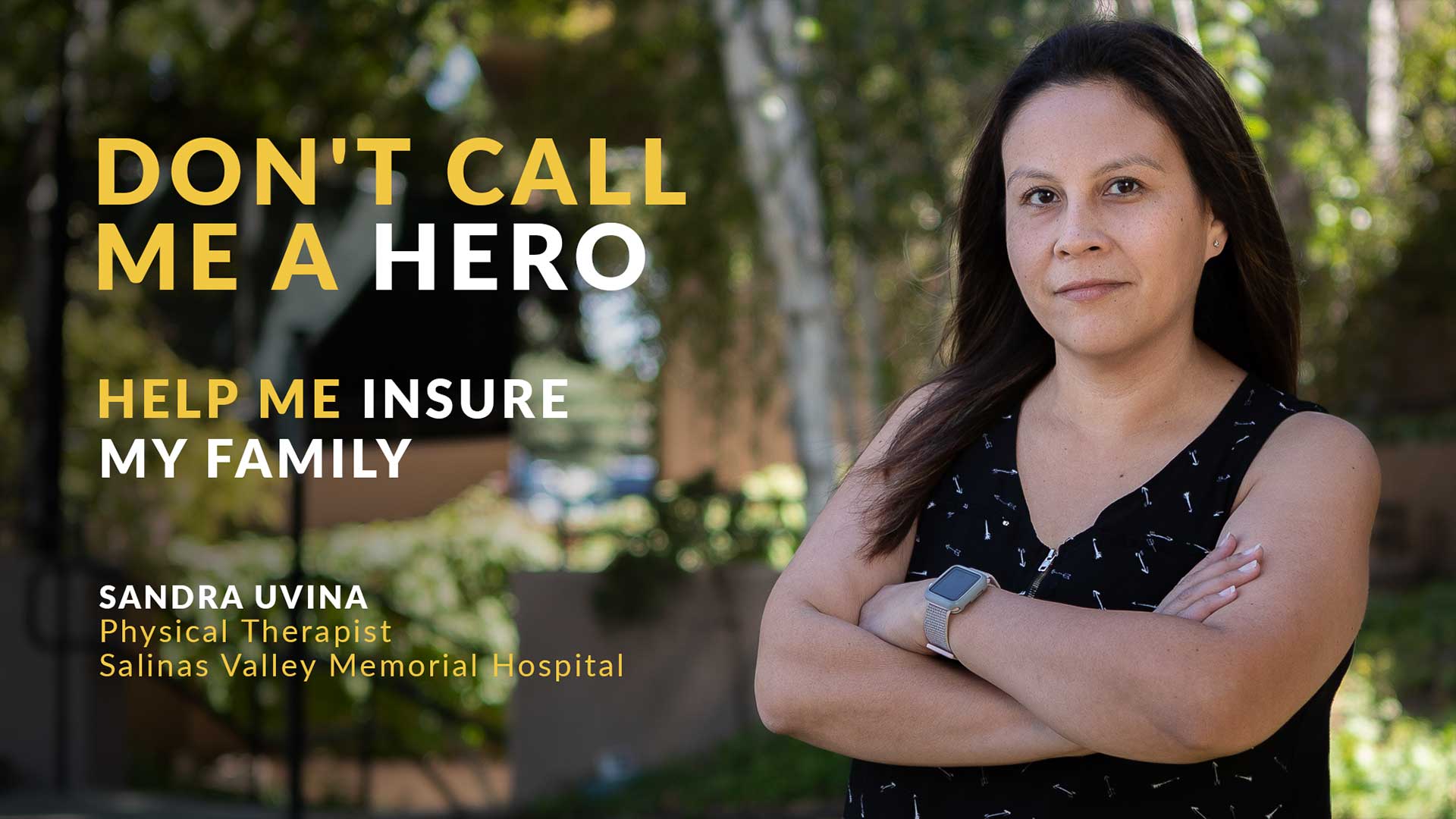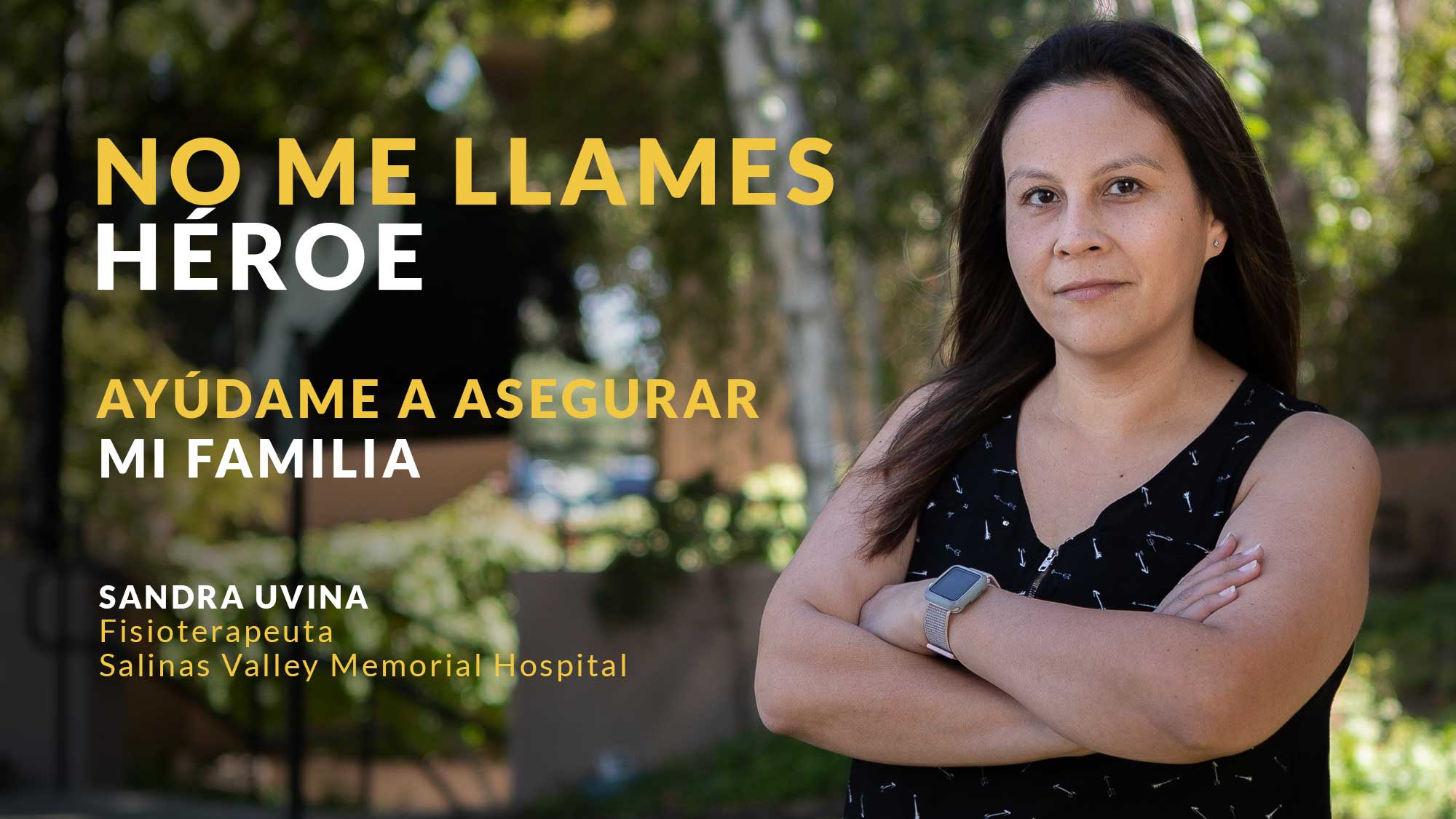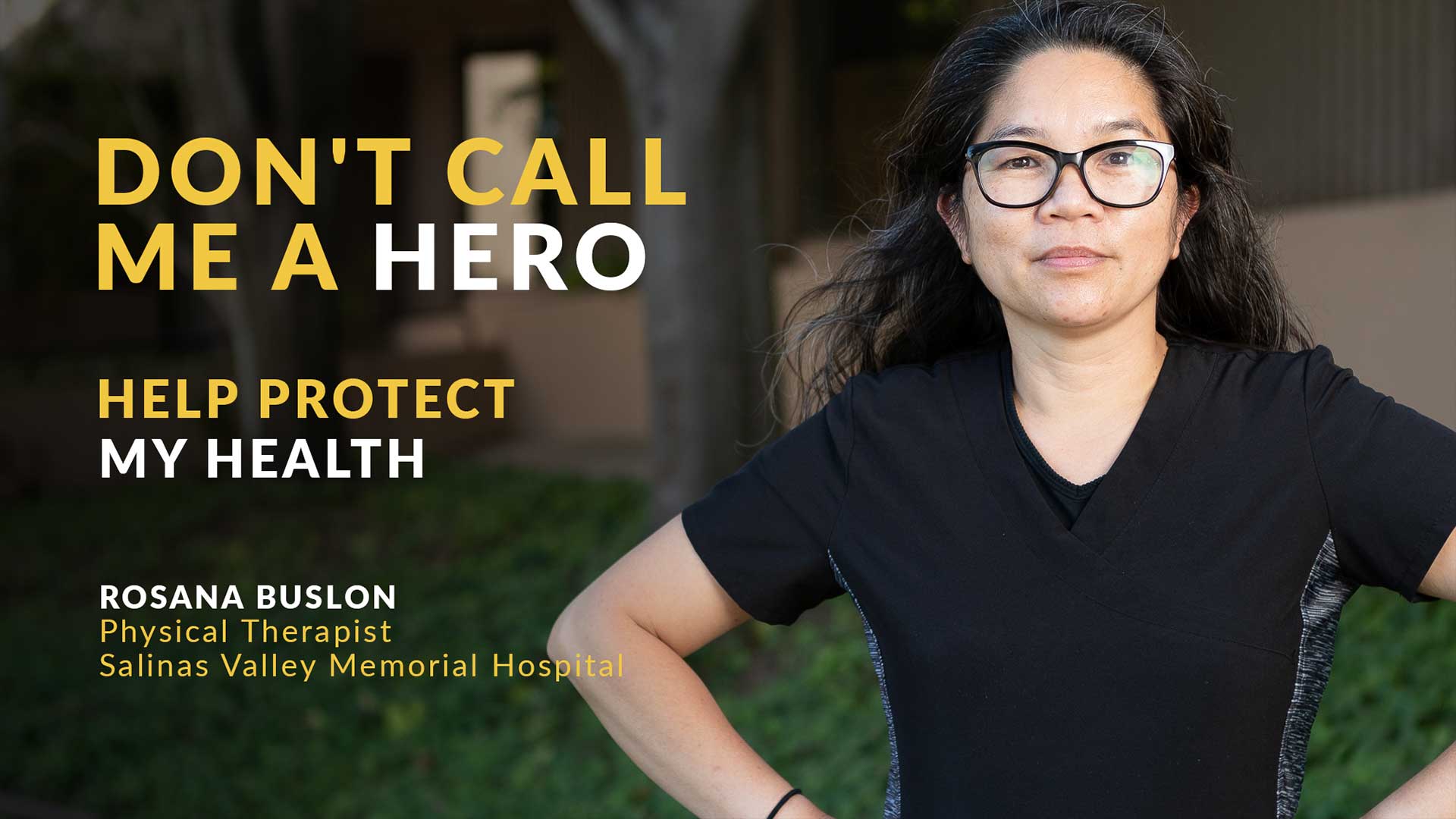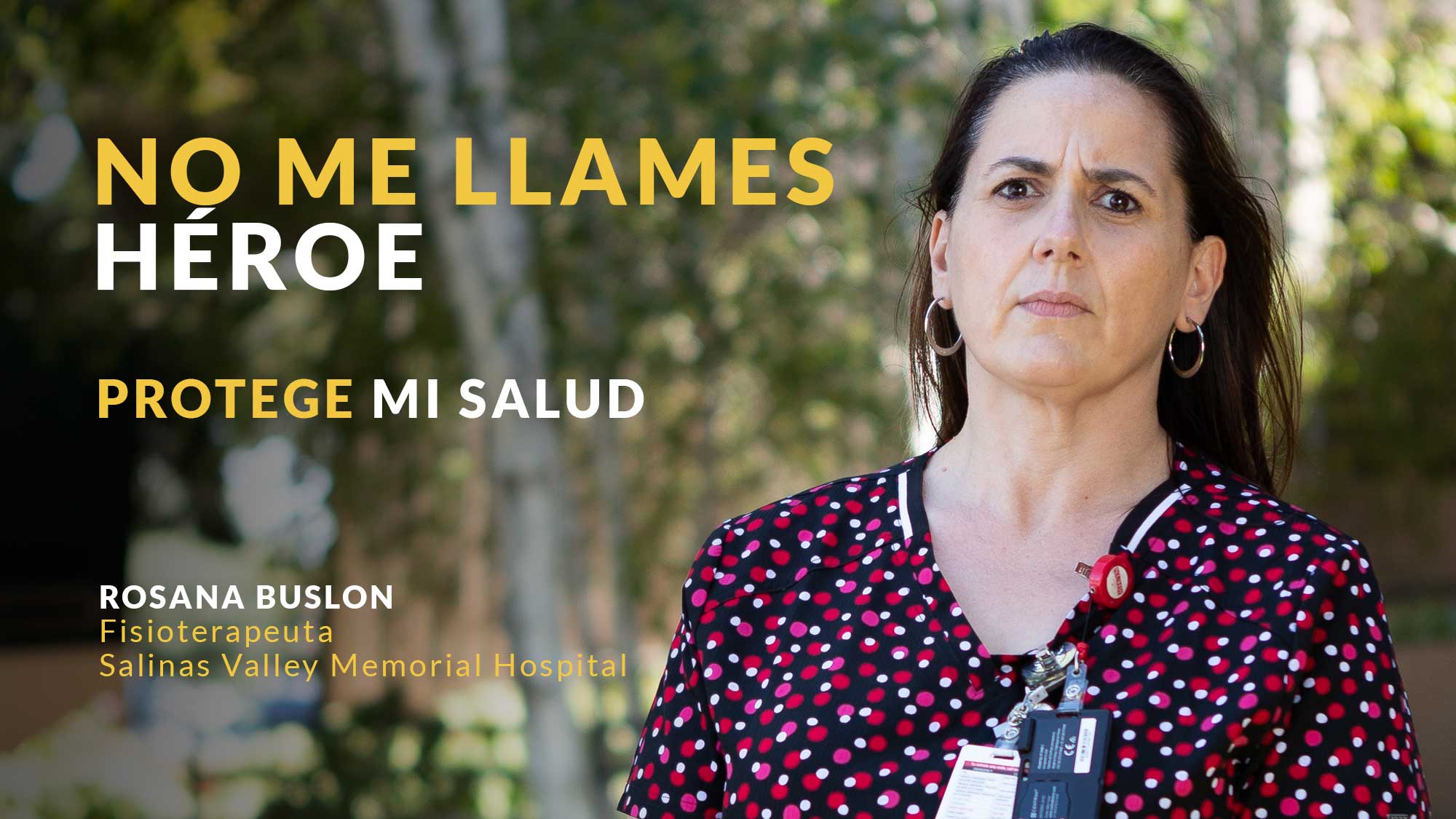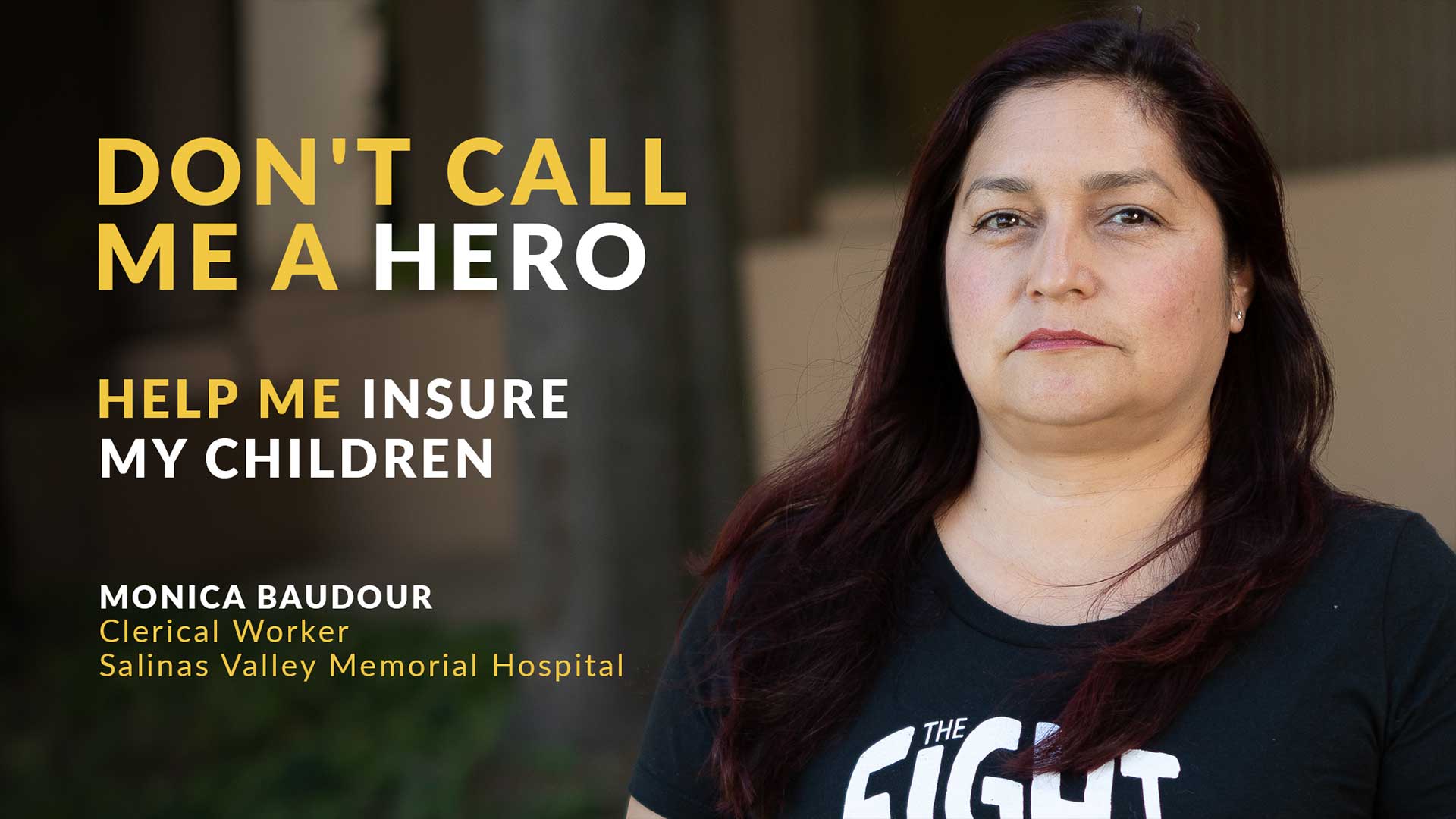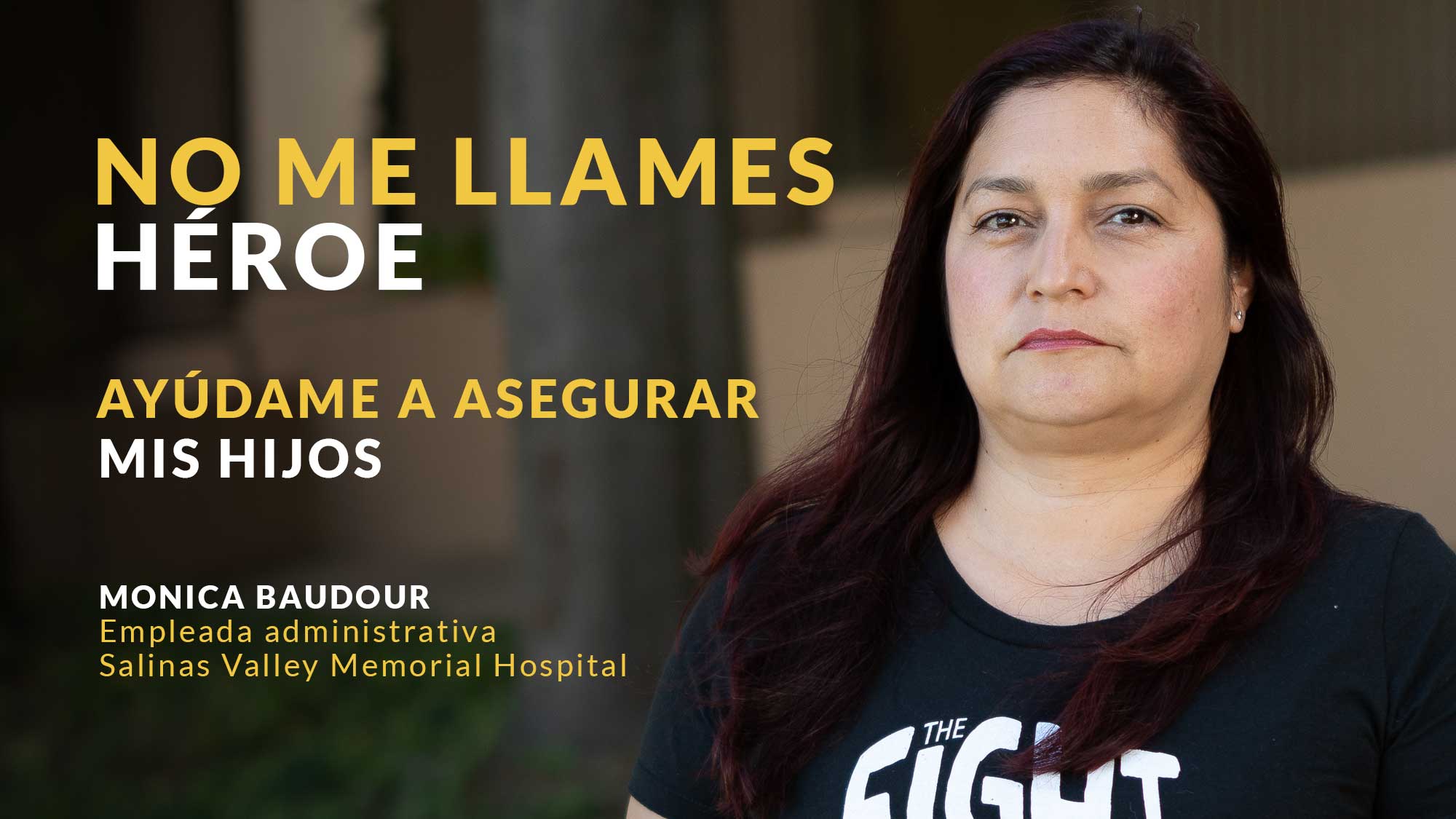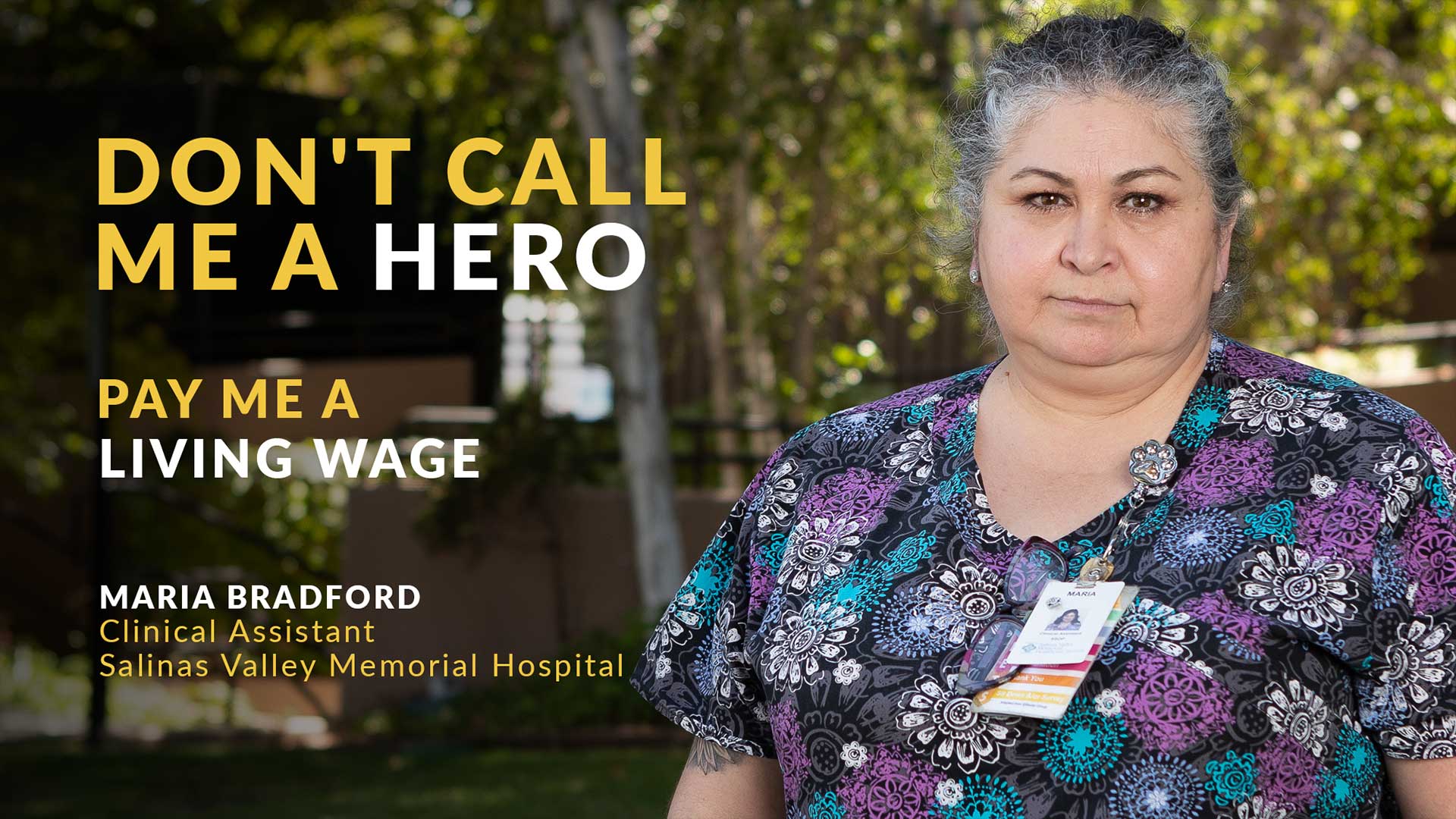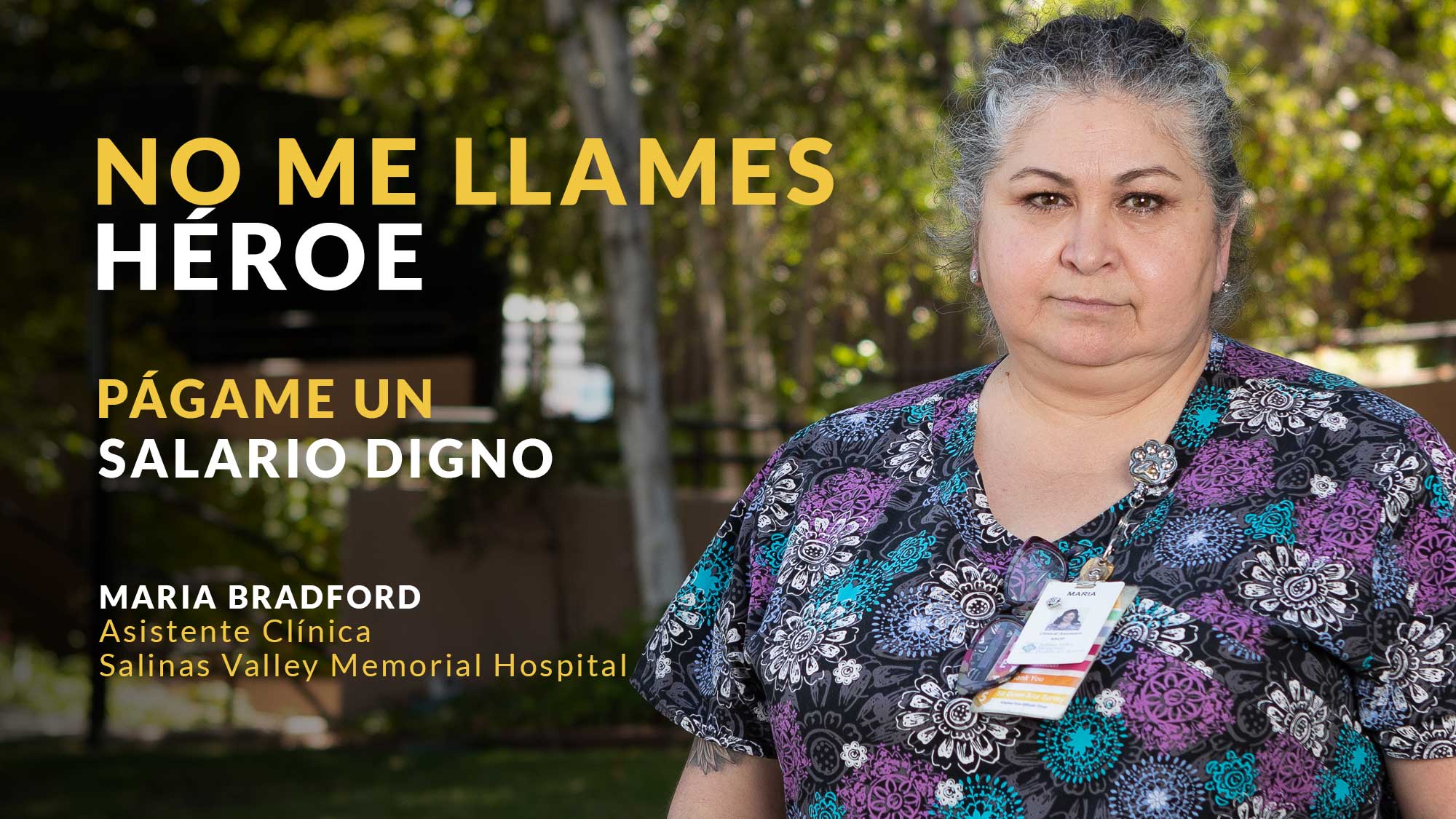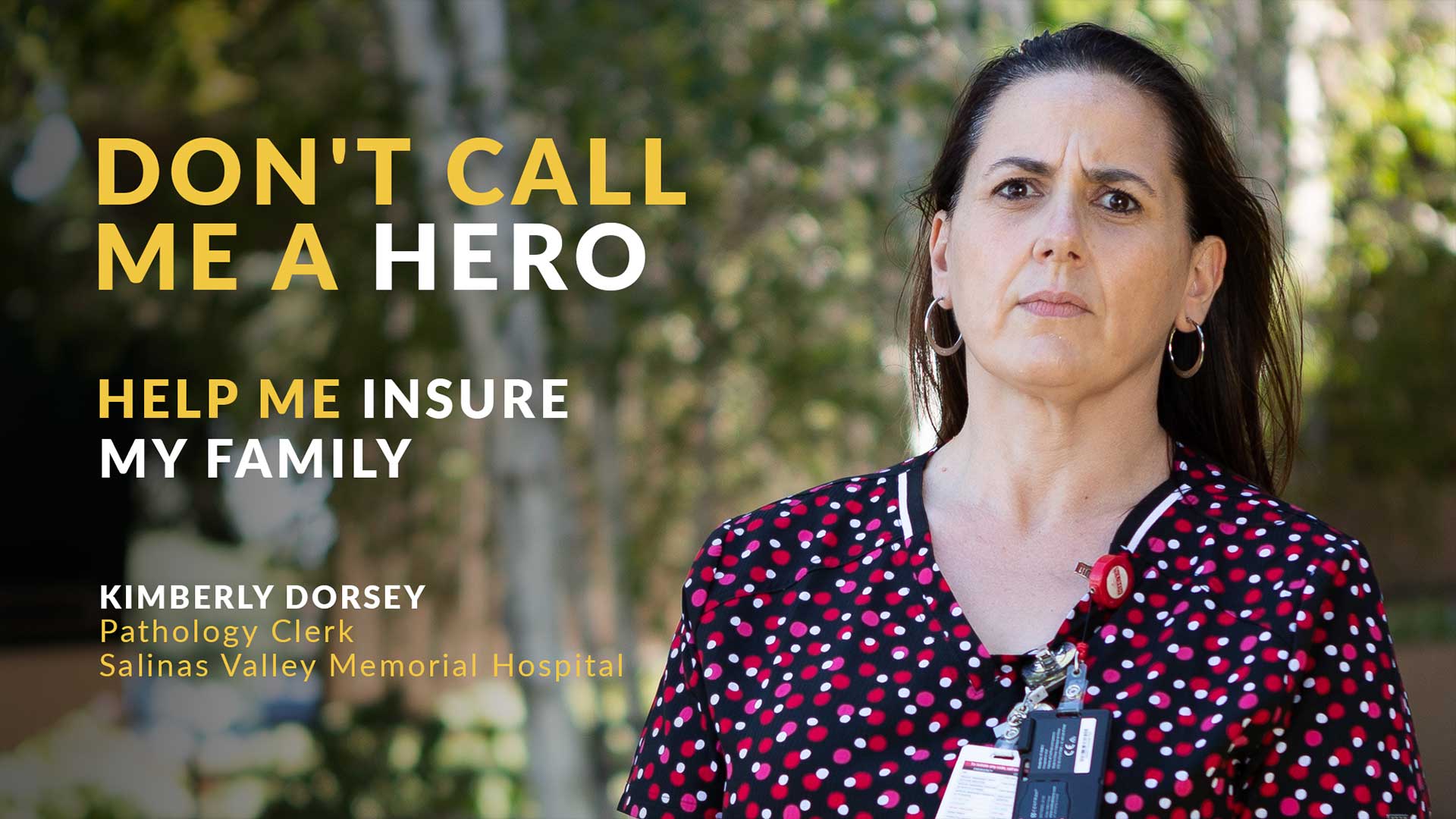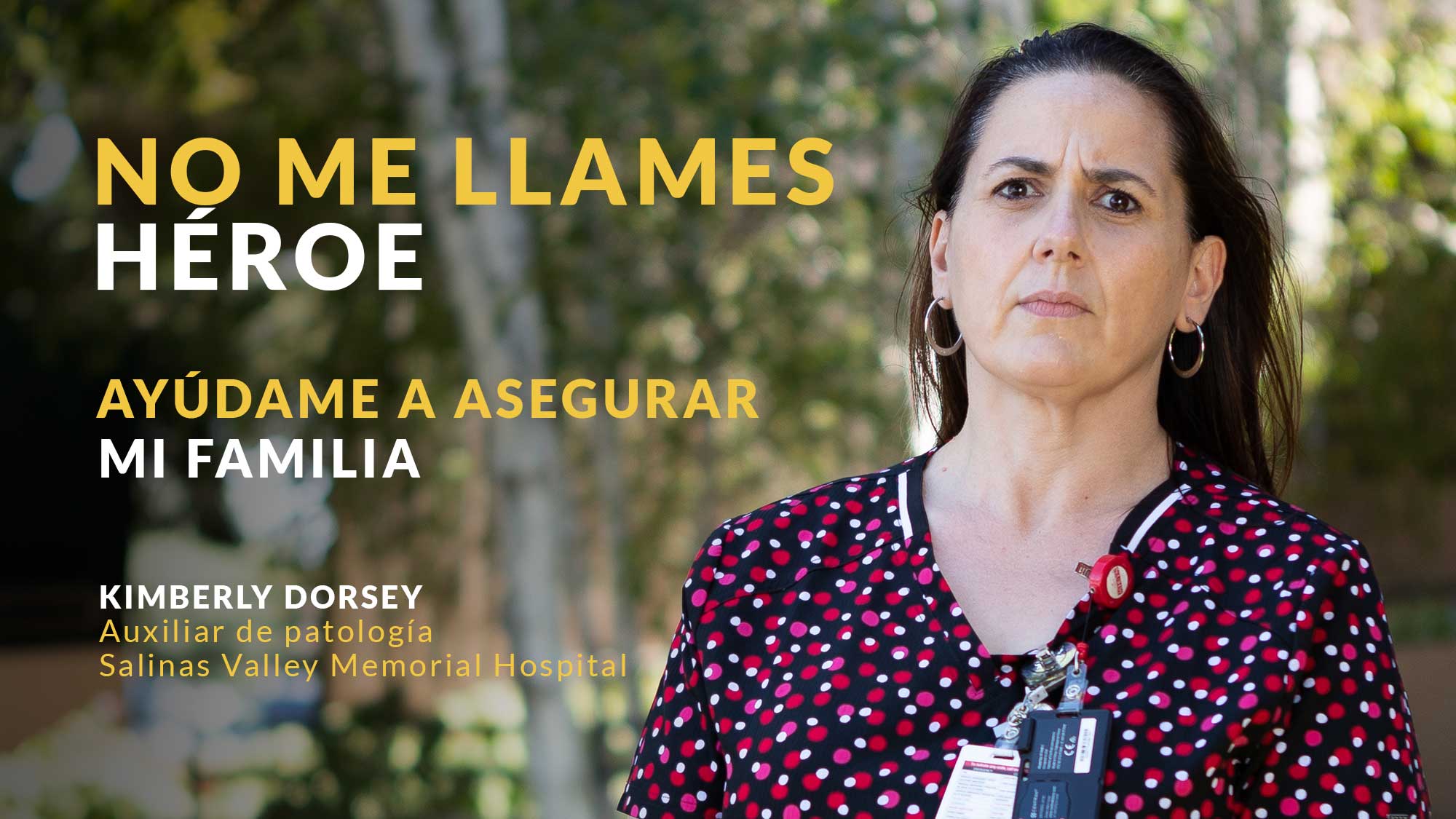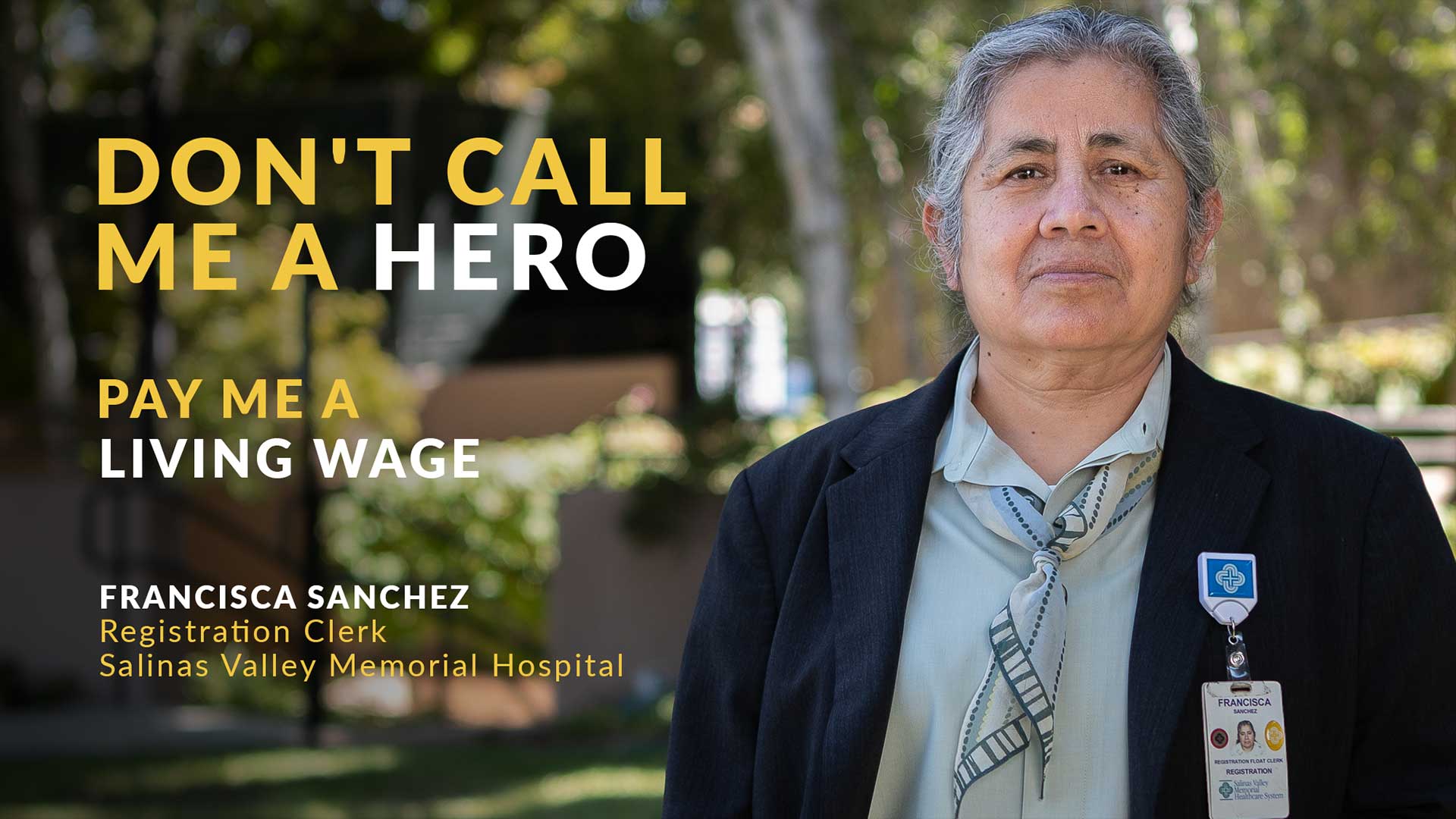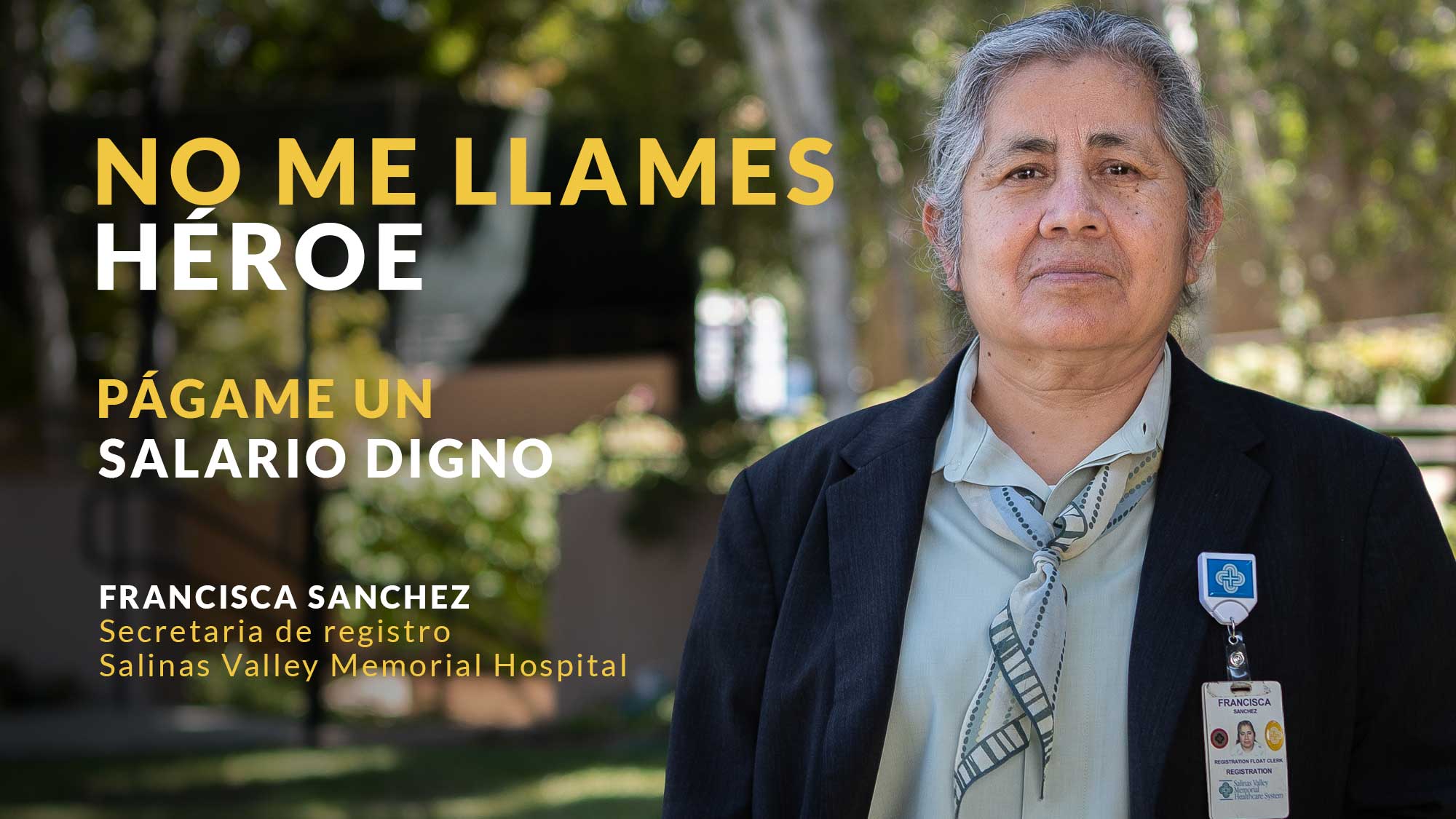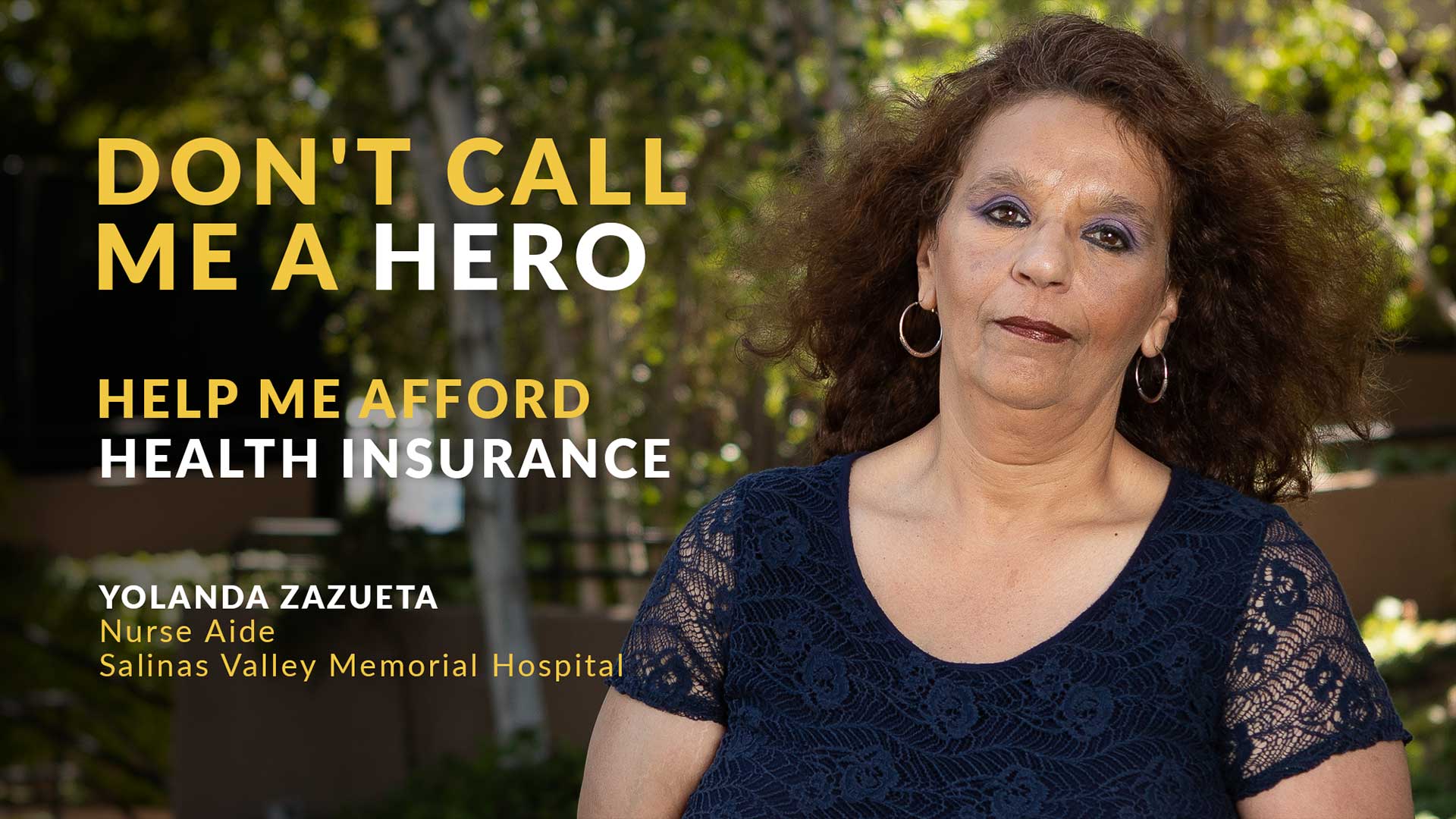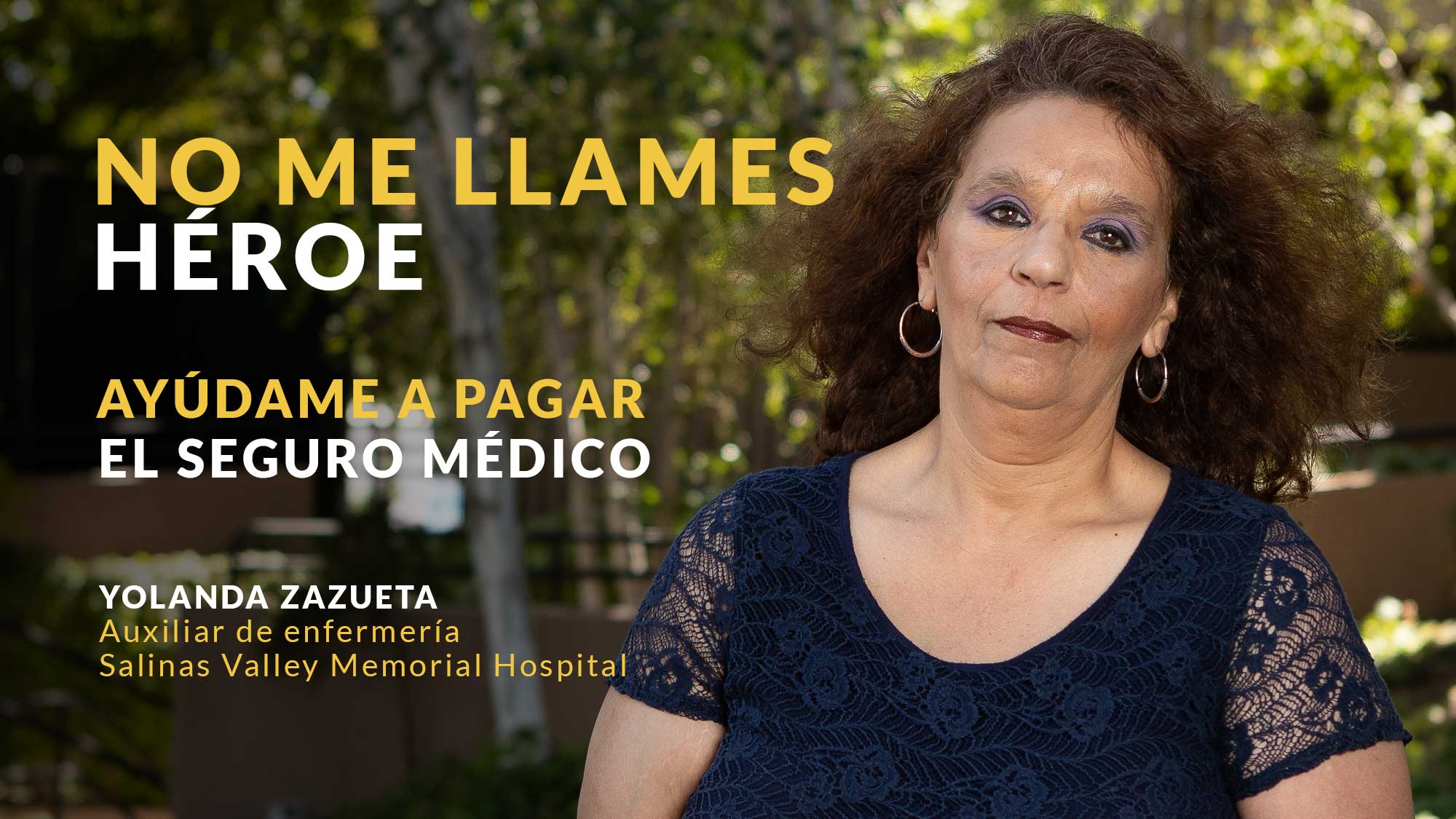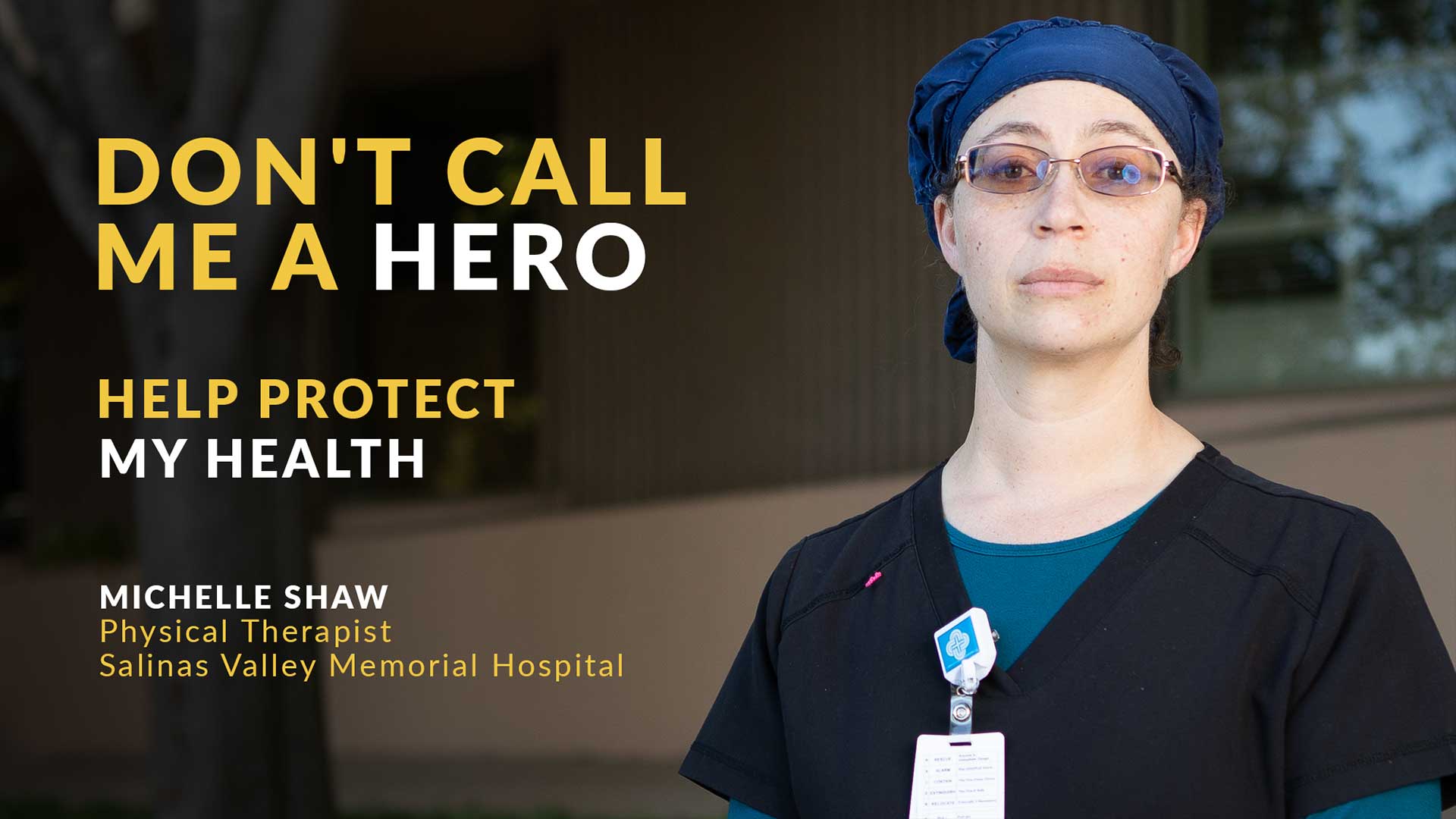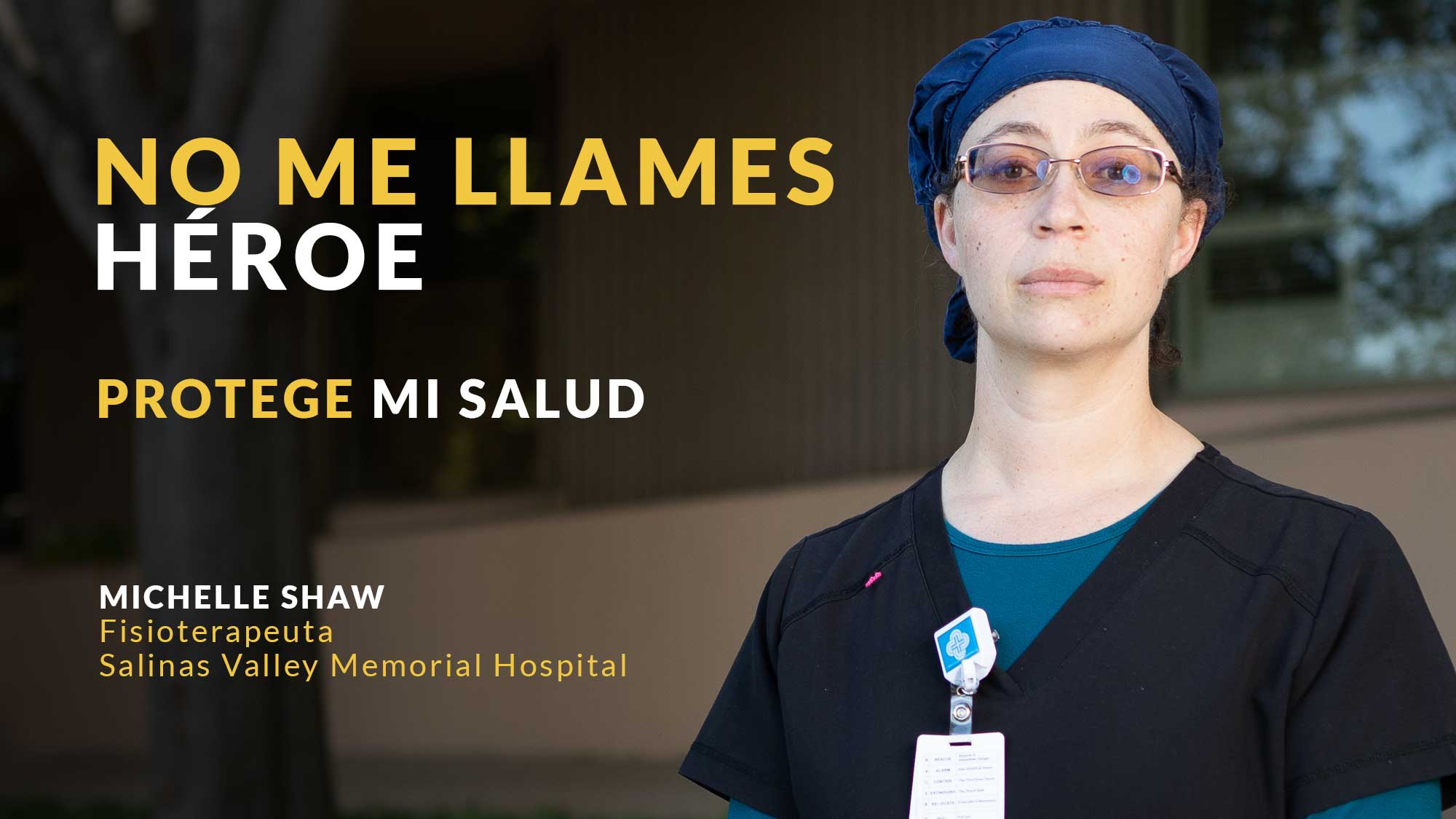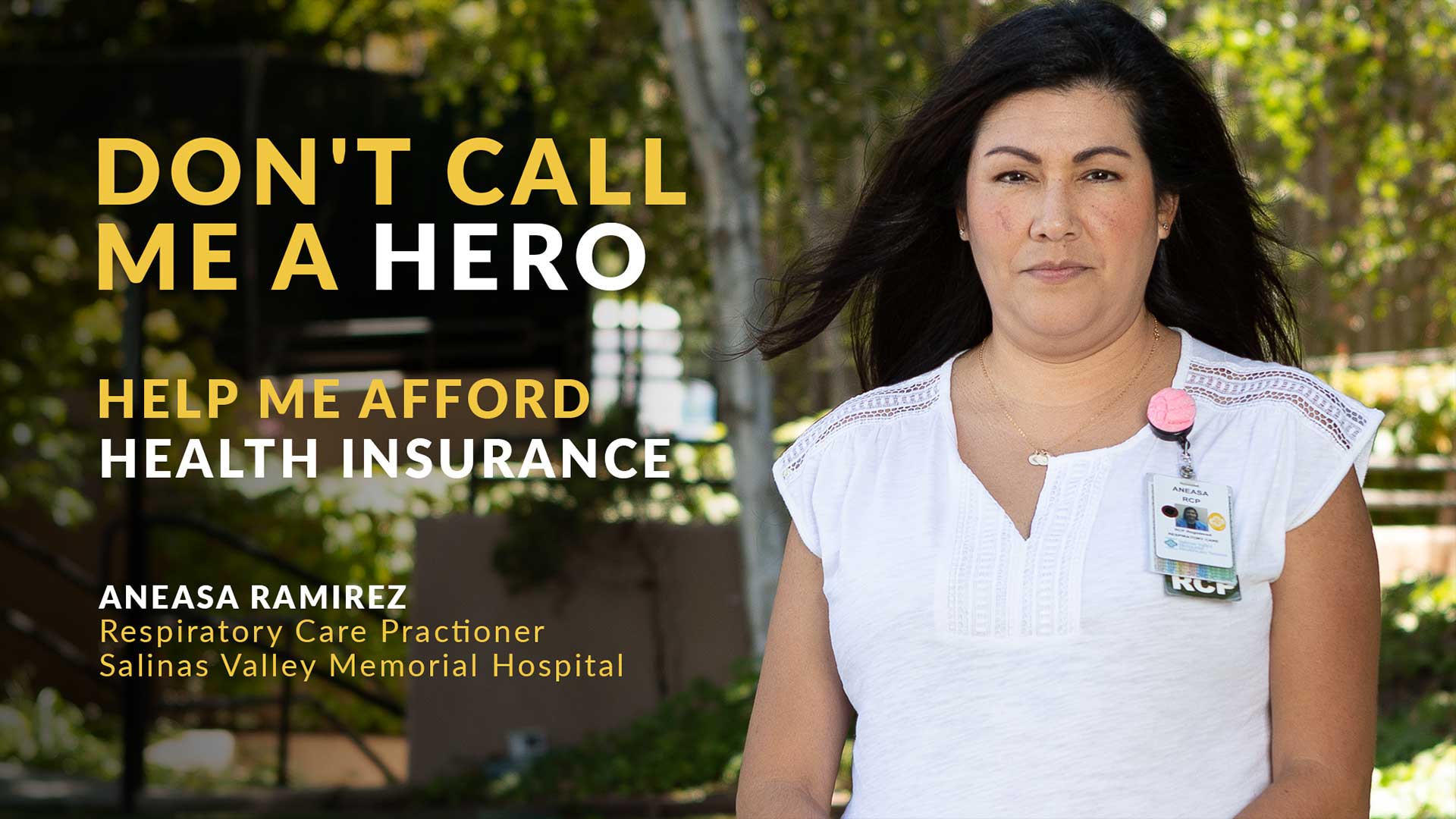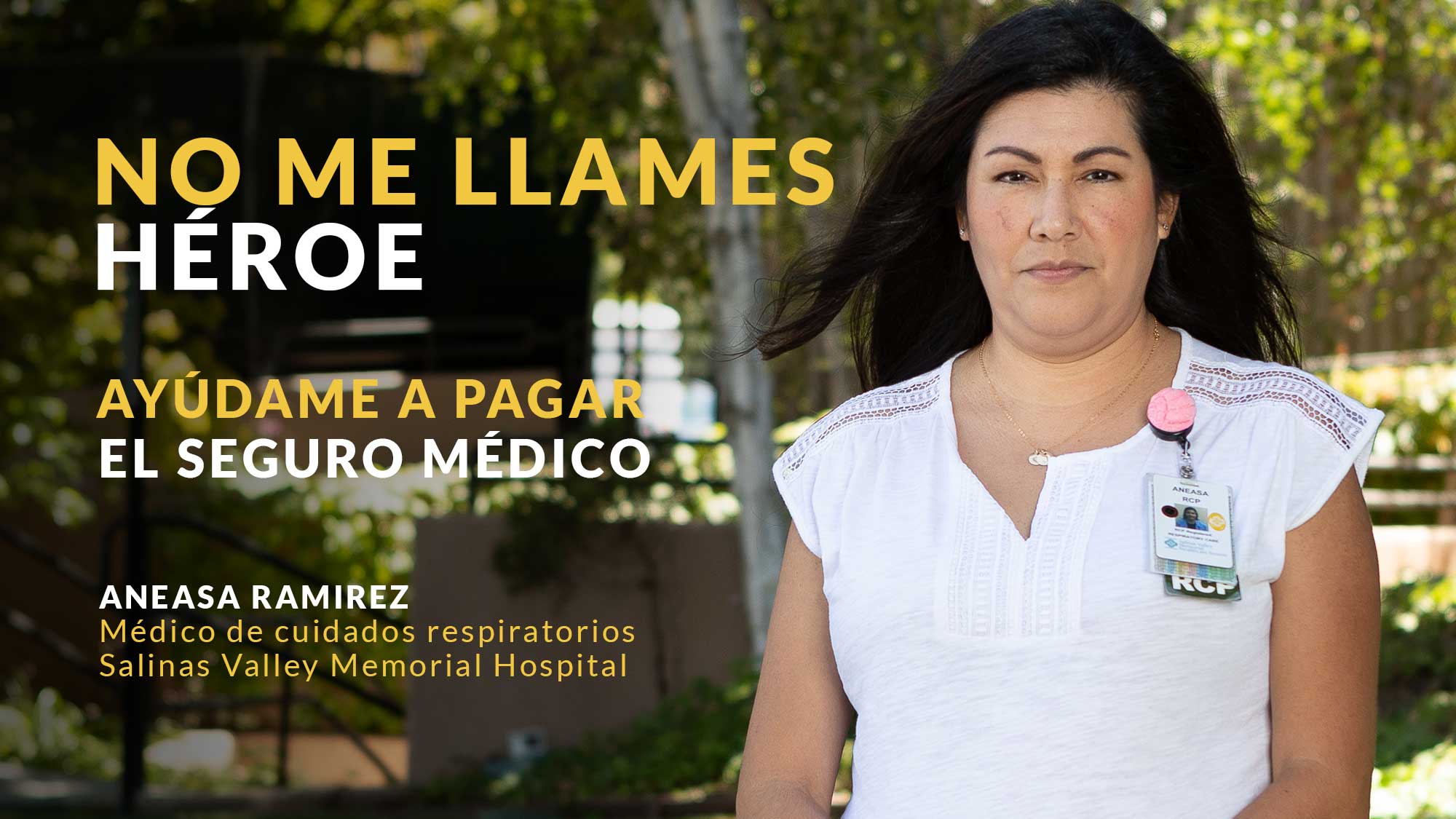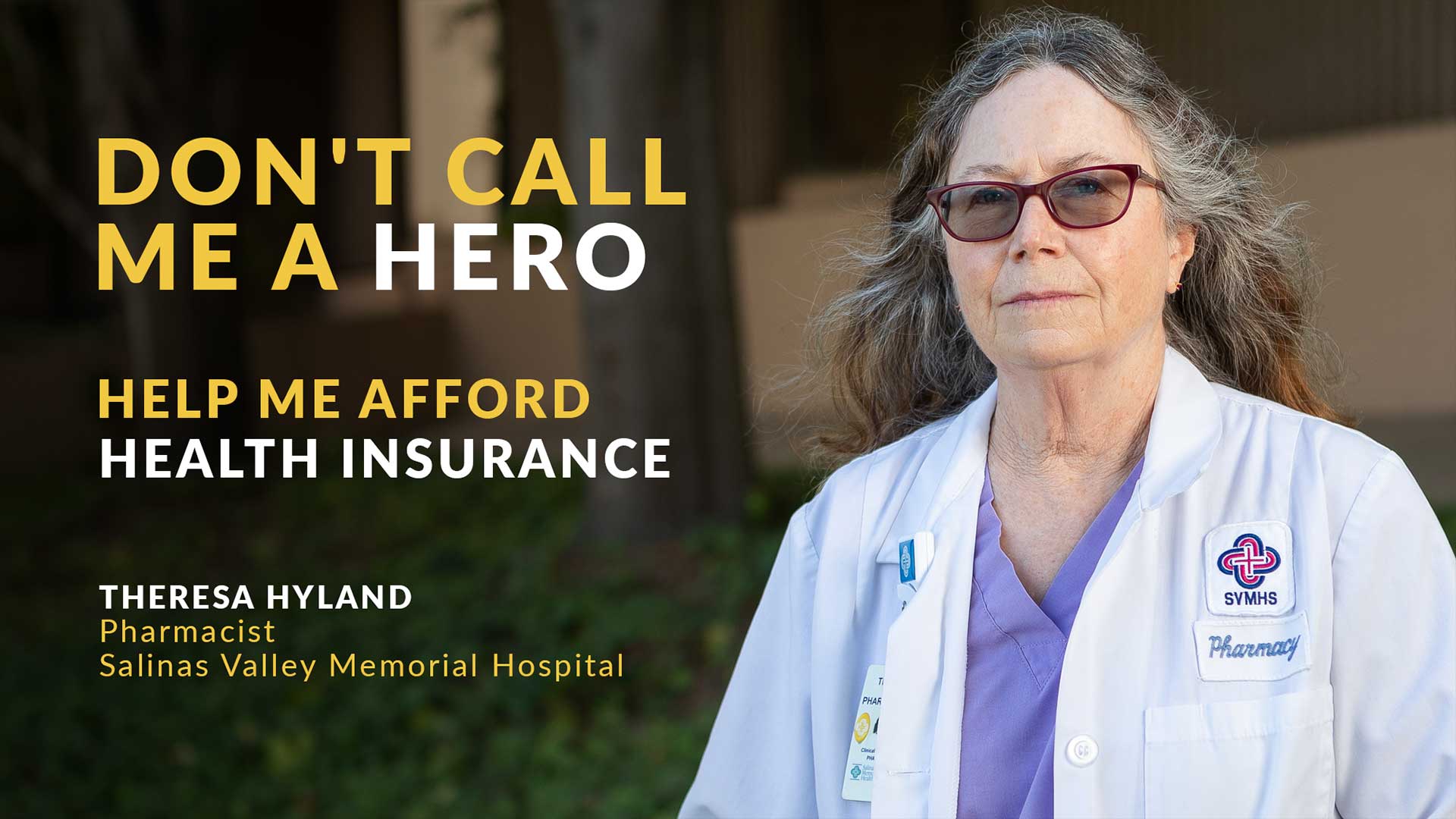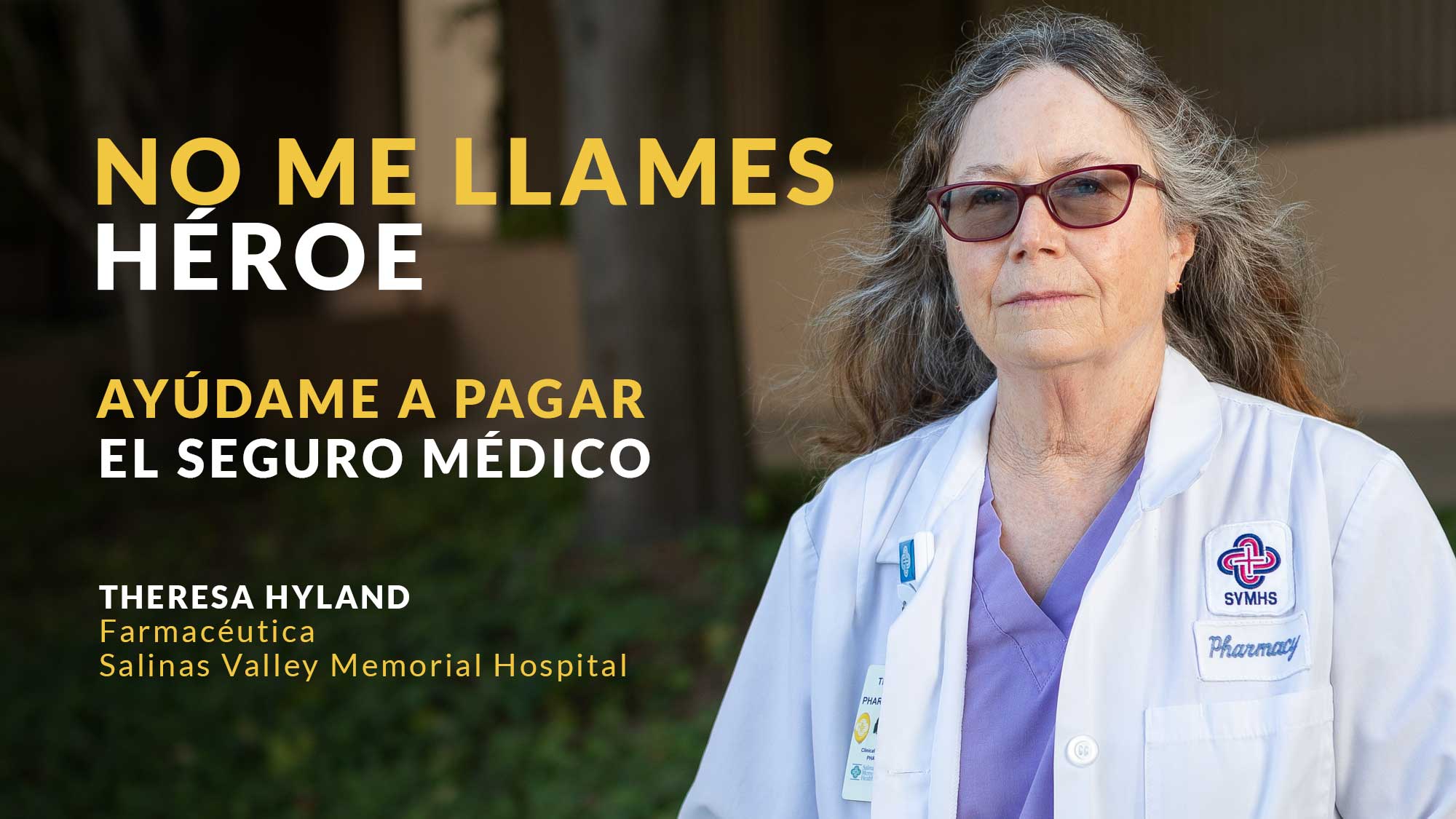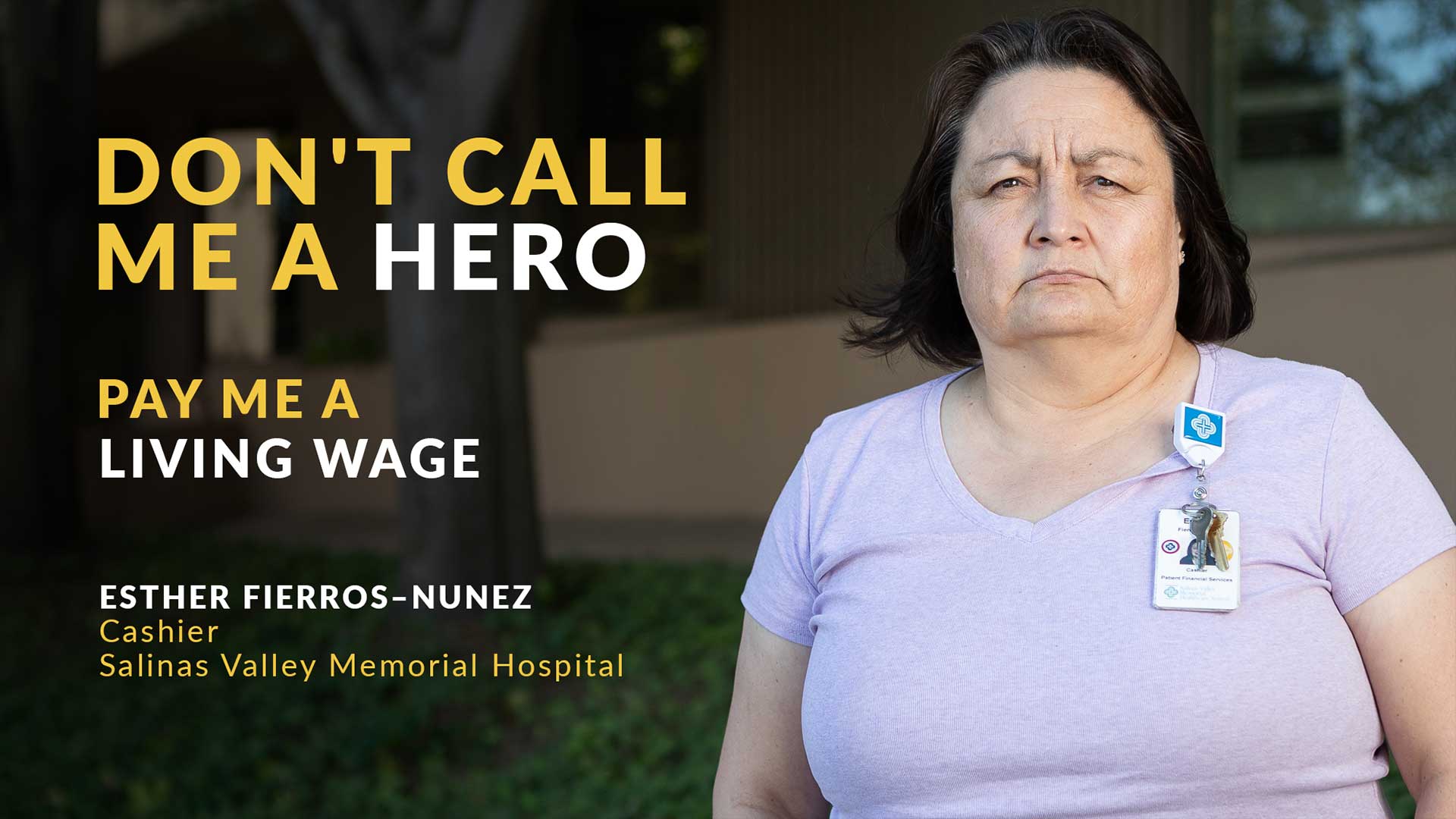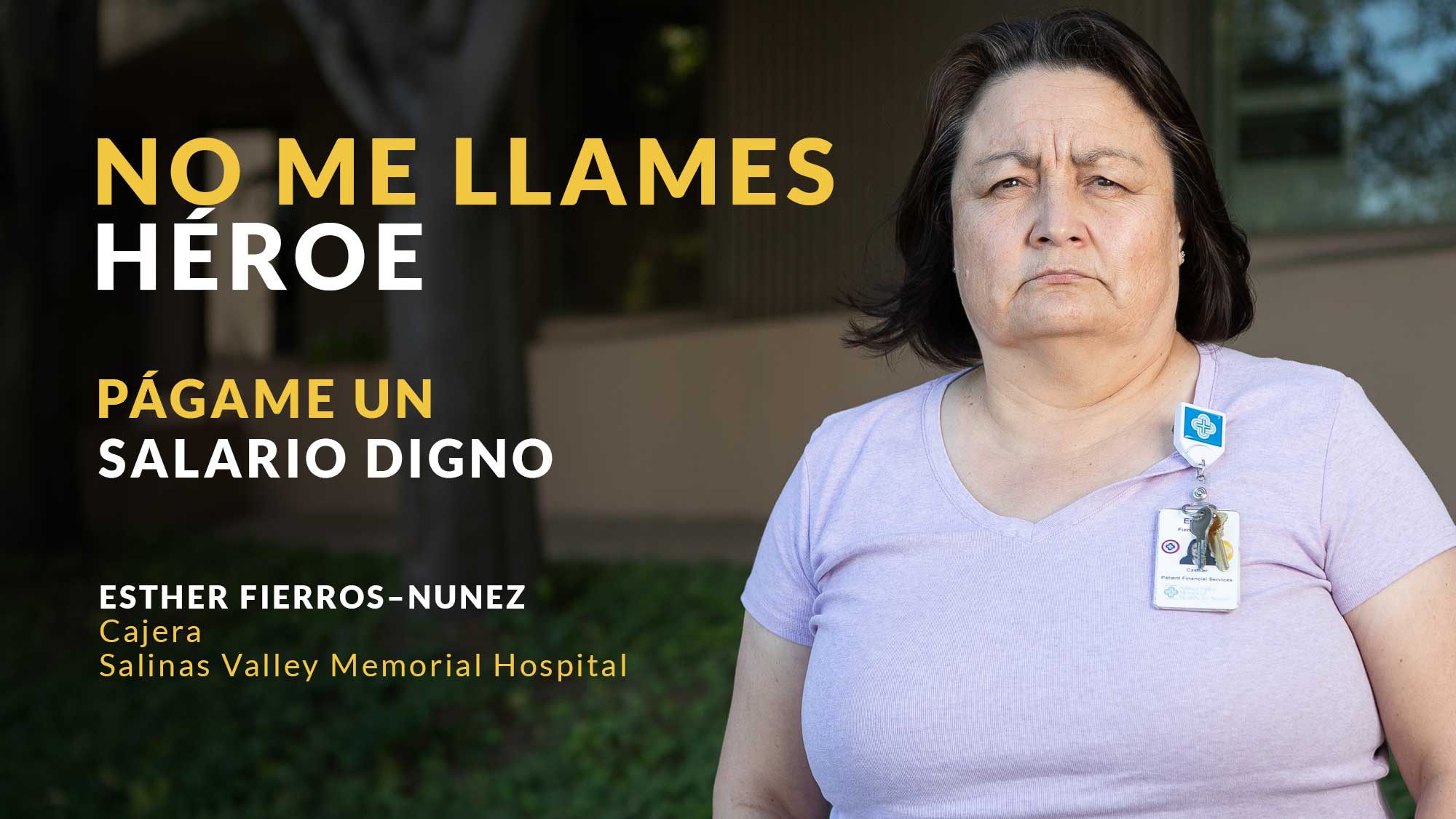 Frontline workers are being left behind
Se olvidan de los trabajadores de primera línea
Salinas Valley Memorial Hospital workers are risking their lives to care for their patients during the pandemic. The hospital has failed to implement common-sense Covid safety protocols, leaving one in nine Salinas Valley caregivers to contract the virus, including one in five housekeepers — nearly double the state's overall infection rate. The hospital posted an $84 million net operating profit in 2019. Its 15 percent profit margin is twice the average California hospital. Despite these profits, hospital administrators want to double the cost of health insurance for Salinas Valley workers and deny them wage increases that would keep up with the rising cost of living.Los trabajadores del Hospital Salinas Valley Memorial están arriesgando sus vidas para cuidar a sus pacientes durante la pandemia. El hospital no ha implementado protocoles de seguridad ante el COVID que tengan sentido común, permitiendo que uno de cada nueve empleados en Salinas Valley contrajera del virus, incluyendo uno de cada cinco trabajadores de limpieza—casi el doble del promedio de infección en el estado. El hospital tuvo una ganancia neta operativa de $84 millones en 2019. Su margen de ganancia del 15 por ciento es el doble del promedio de los hospitales de California. A pesar de estas ganancias, los administradores del hospital quieren duplicar el costo del seguro médico para los trabajadores de Salinas Valley y negarles aumentos de salario para contrarrestar el cada vez más alto costo de vida. Pusimos nuestras vidas en riesgo durante la pandemia. Esta campaña busca luchar por una cantidad de personal adecuada, salarios justos, y seguro médico accesible para nuestras familias.
---
We put our lives on the line during this pandemic. Our campaign is about fighting for safe staffing, fair pay, and affordable health care for our families.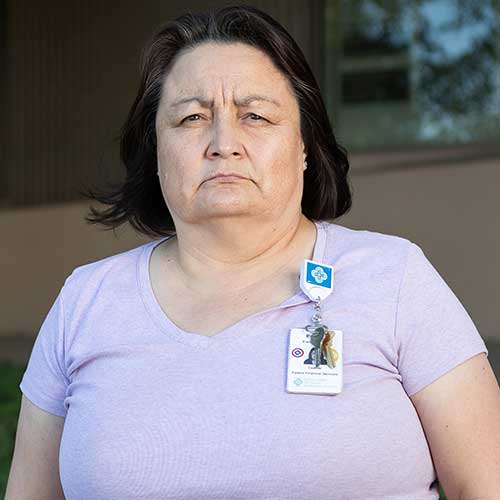 Esther Fierros-Nunez
CashierCajera
SVMH
"So many people in the hospital have gotten sick, but we keep doing the best we can for our patients. It shouldn't be too much to ask our community hospital to provide adequate PPE and safety standards during the worst public health crisis in generations.""Hay tantas personas en el hospital que enfermaron, pero seguimos haciendo lo mejor que podemos por nuestros pacientes. No debería ser problema pedirle al hospital comunitario que provea suficiente equipo protector y estándares seguros durante la peor crisis de salud pública en la era moderna."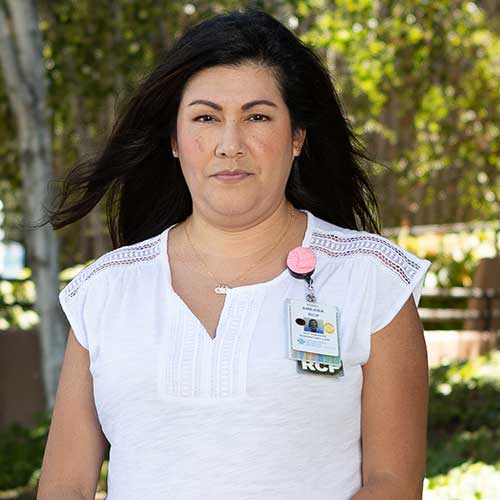 Aneasa Ramirez
Respiratory Care PractitionerMėdico de cuidados respiratorios
SVMH
"I love working at my community hospital, but I can't stay silent when my patients and coworkers are put at risk. Making caregivers pay twice as much for our health coverage will make it harder for Salinas Valley to keep its caregivers and provide the level of care our patients need.""Me encanta trabajar en el hospital de mi comunidad, pero no puedo quedarme callada cuando ponen en riesgo a mis pacientes y compañeros de trabajo. Forzar a los empleados de salud que paguen hasta el doble por nuestra cobertura médica dificultará aún más que Salinas Valley pueda retener a sus empleados y provea el cuidado que merecen nuestros pacientes."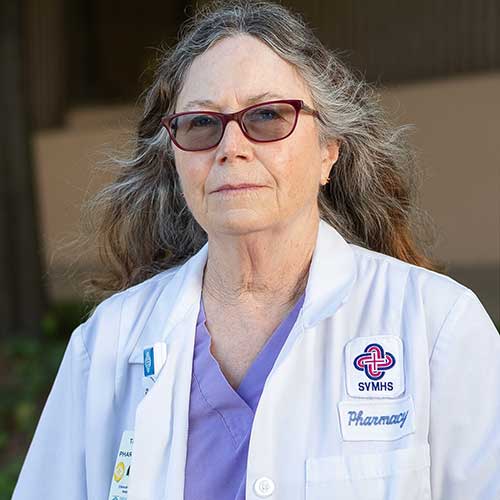 Theresa Hyland
PharmacistFarmacéutica
SVMH
"The cost of living is rising fast in Salinas. We can't serve our community if we can't afford to live here. Our hospital made $84 million in 2019. It can afford to pay a living wage and provide the best care for our patients, but it's proposing wages that won't keep up with rising prices.""El costo de vida está aumentando rápidamente en Salinas. No podemos servir a la comunidad si no podemos costear vivir aquí. Nuestro hospital tuvo ganancias de $84 millones en 2019. Puede pagar un salario digno y proveer el mejor cuidado a nuestros pacientes, pero está proponiendo sueldos que no se equiparará con precios cada vez más altos."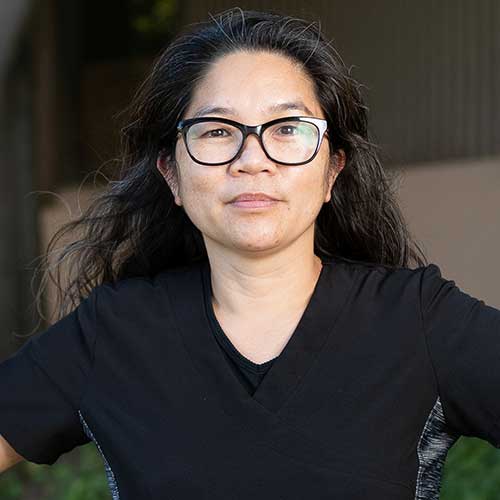 Rosana Buslon
Physical TherapistFisioterapeuta
SVMH
"As caregivers, we're proud of our work to save lives during the pandemic, but we're disappointed in our hospital. All we want is to be treated with dignity, but the people who run Salinas Valley care more about maximizing their profits than protecting their patients and caregivers.""Como trabajadores de la salud, estamos orgullosos de nuestra trabajo para salvar vidas durante la pandemia, pero decepcionados por nuestro hospital. Todo lo que buscamos es que se nos trate con dignidad, pero las personas a cargo de Salinas Valley se preocupan más por aumentar las ganancias que en proteger a los pacientes y empleados."
---
Who's Responsible: CEO Pete Delgado
El responsable: el CEO Pete Delgado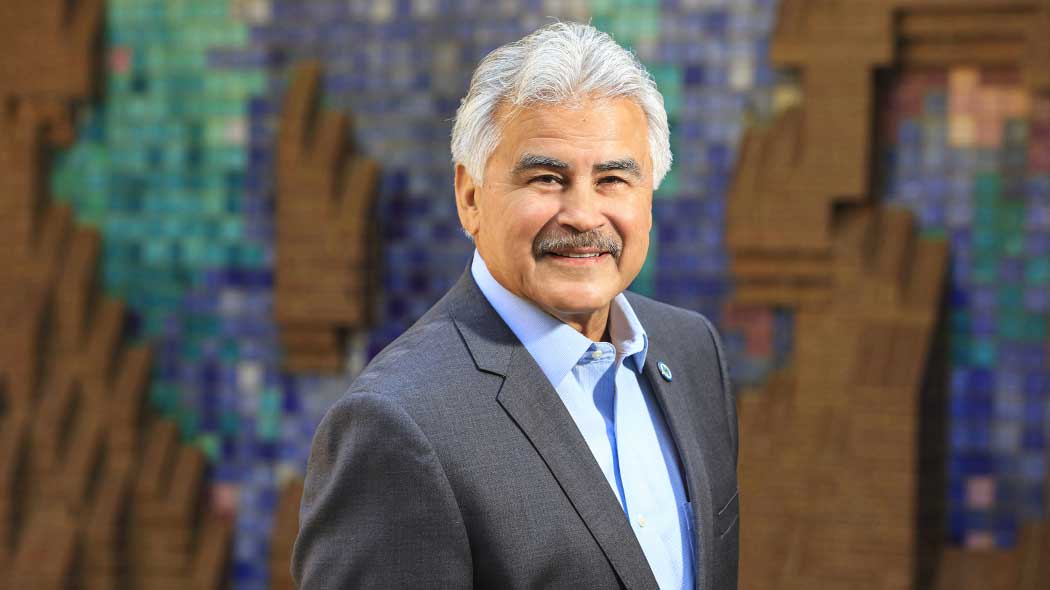 While Salinas Valley Memorial Hospital workers risk their lives serving patients during a pandemic, Salinas Valley CEO Pete Delgado keeps raking in money. Delgado is one of just twelve California public employees making more than $1 million a year. His salary has more than doubled since 2013, yet he's insisting that caregivers accept wages that don't even keep up with rising prices.Mientras que los trabajadores del Hospital Salinas Valley Memorial arriesgan sus vidas al servicio de los pacientes durante la pandemia, el CEP de Salinas Valley, Pete Delgado, sigue aumentando su paga. Delgado es uno de apenas doce empleados públicos de California que ganan más de $1 millón por año. Su salario aumentó más del doble desde 2013, sin embargo insiste en que los trabajadores acepten una paga que no se equipare con precios cada vez más altos.
---
You can help by signing our petition
Puedes ayudar firmando nuestra petición
Let SVMH know that it's time to show workers the respect they deserve, with safe worksites, affordable healthcare, and a living wage.Déjale saber a SVMH que es tiempo de que le dé a los trabajadores el respeto que merecen, con sitios de trabajo seguros, costos de cuidado médico accesibles, y un salario digno.
I support SVMH workers
Yo apoyo a los trabajadores de SVMH