Don't Call Me A
Hero
Frontline workers are being left behind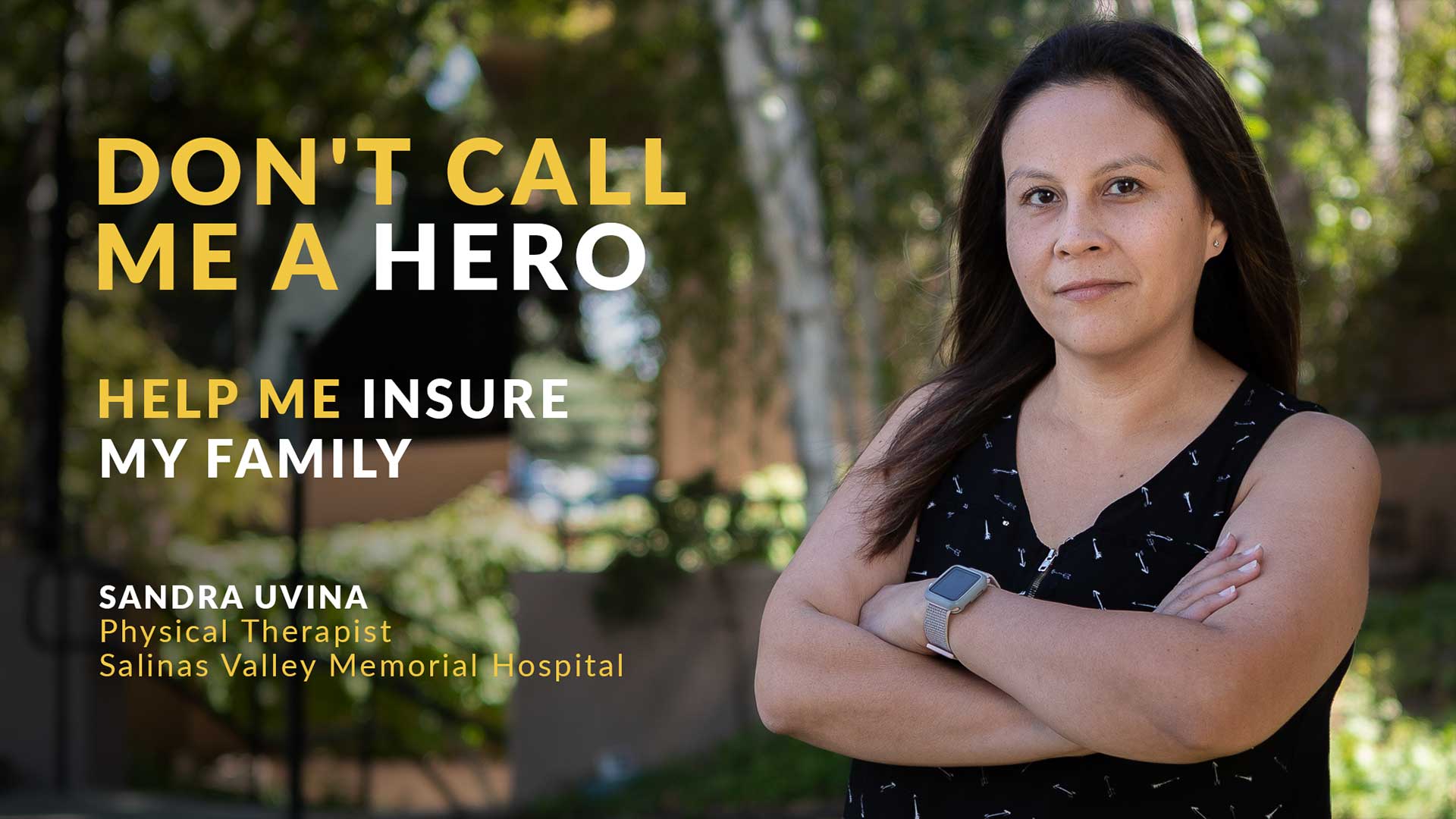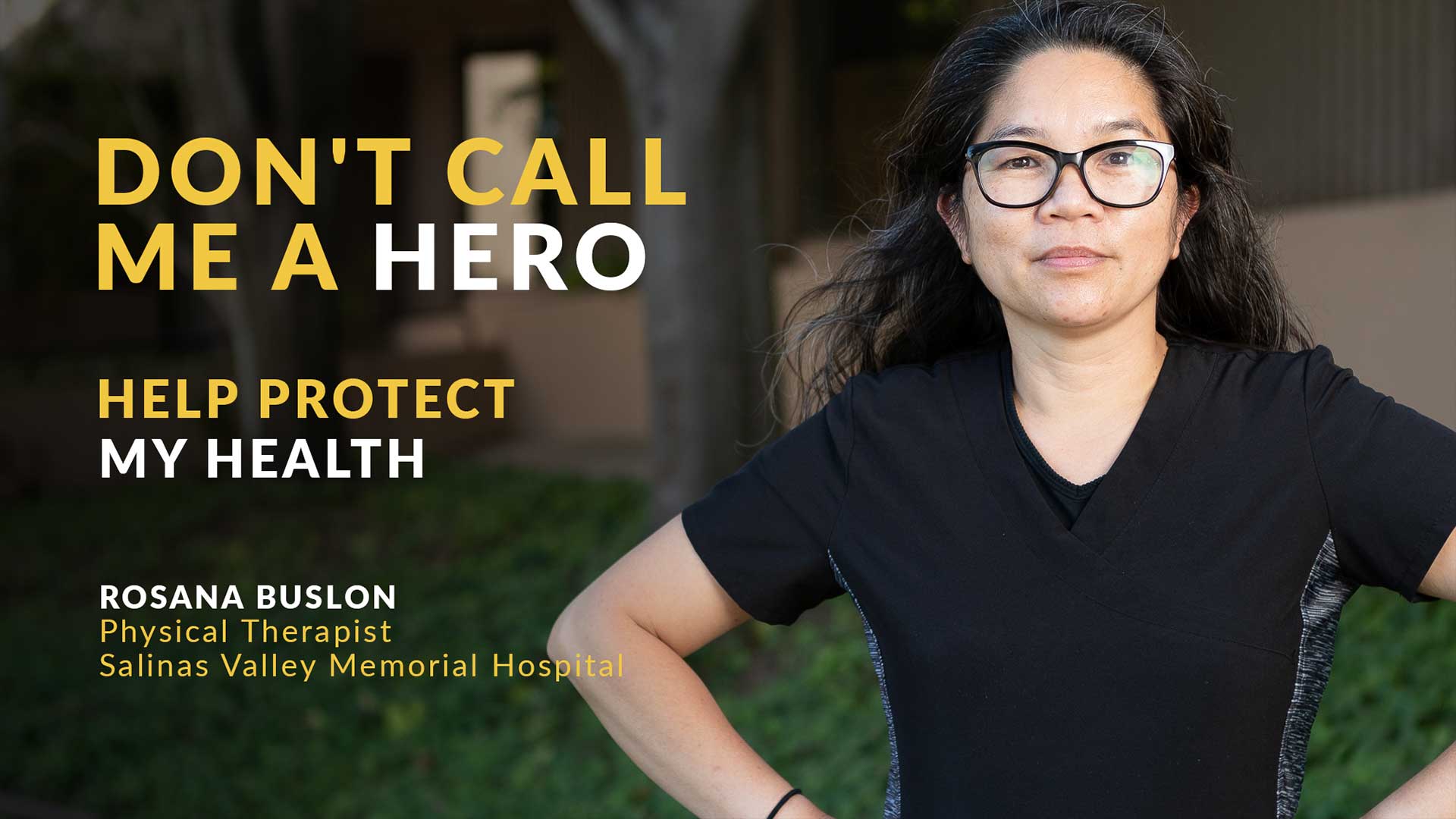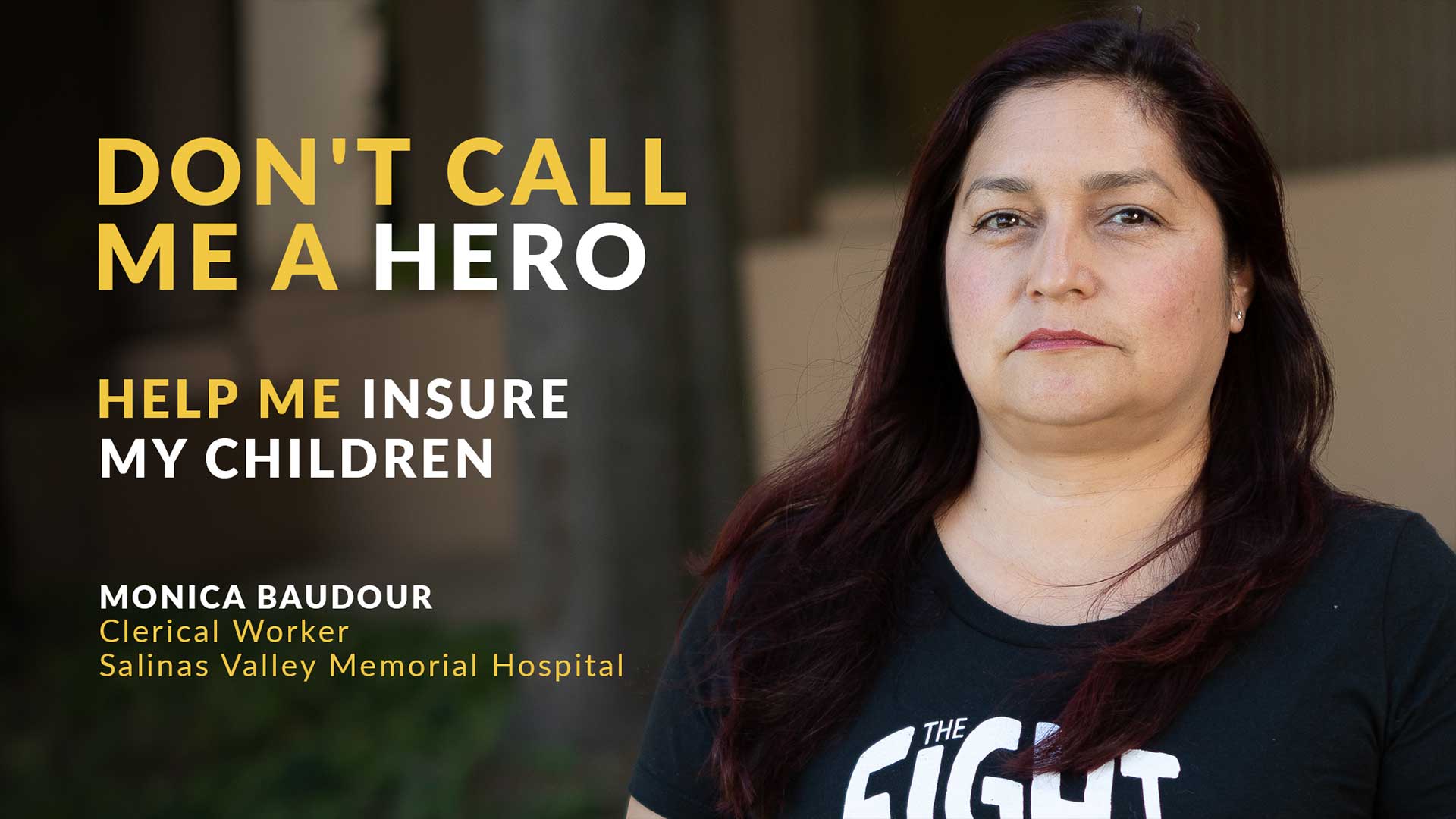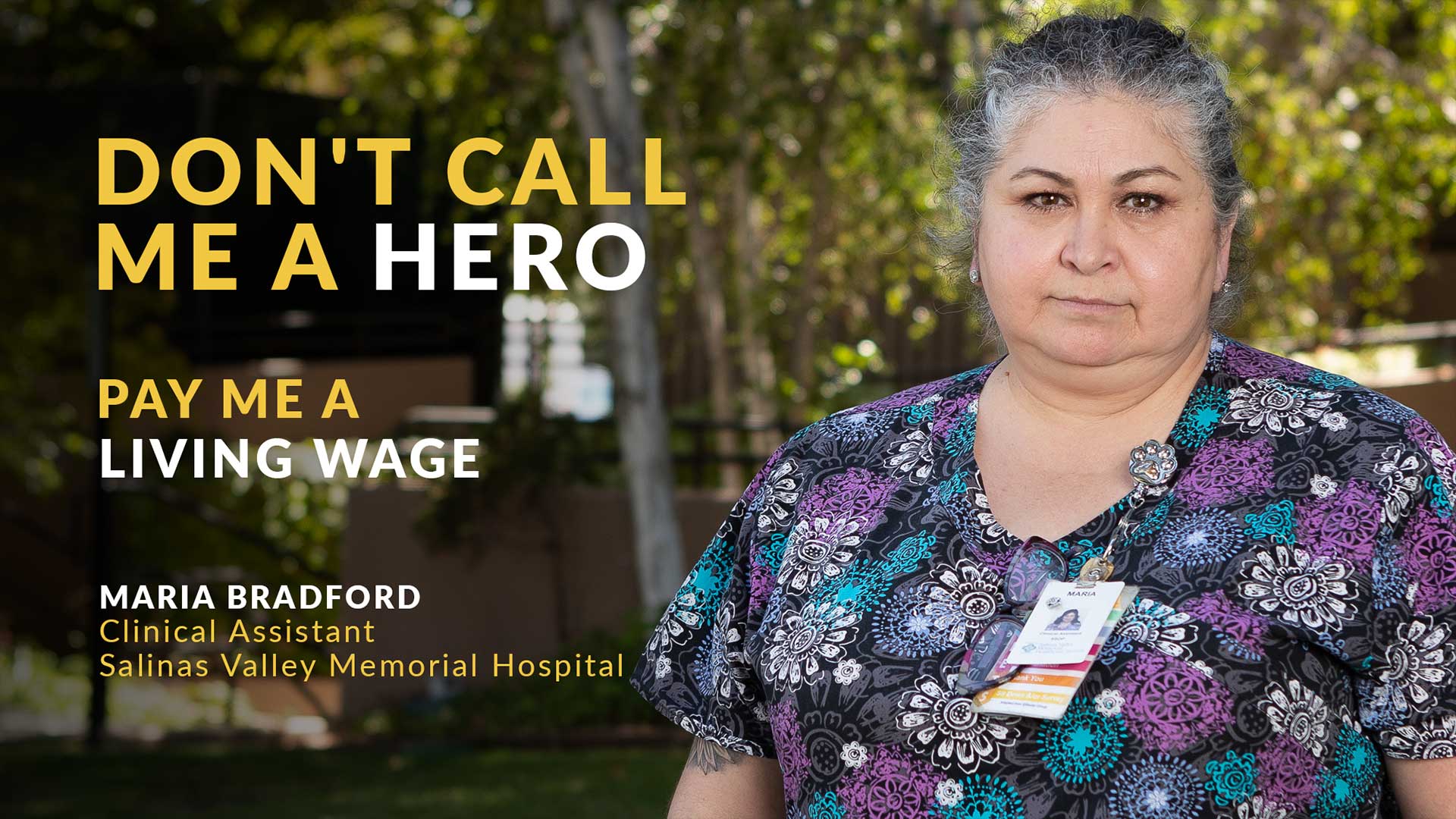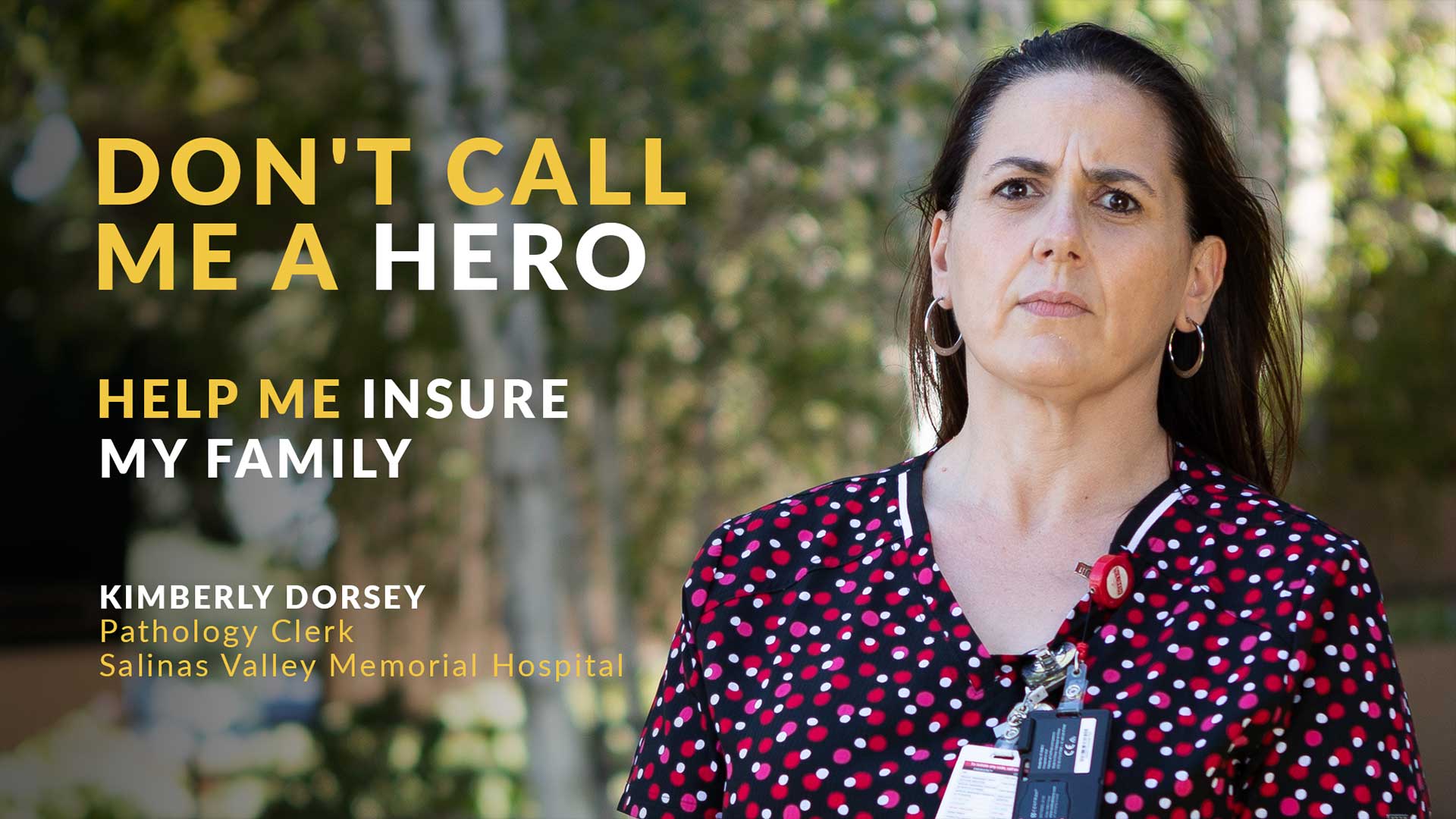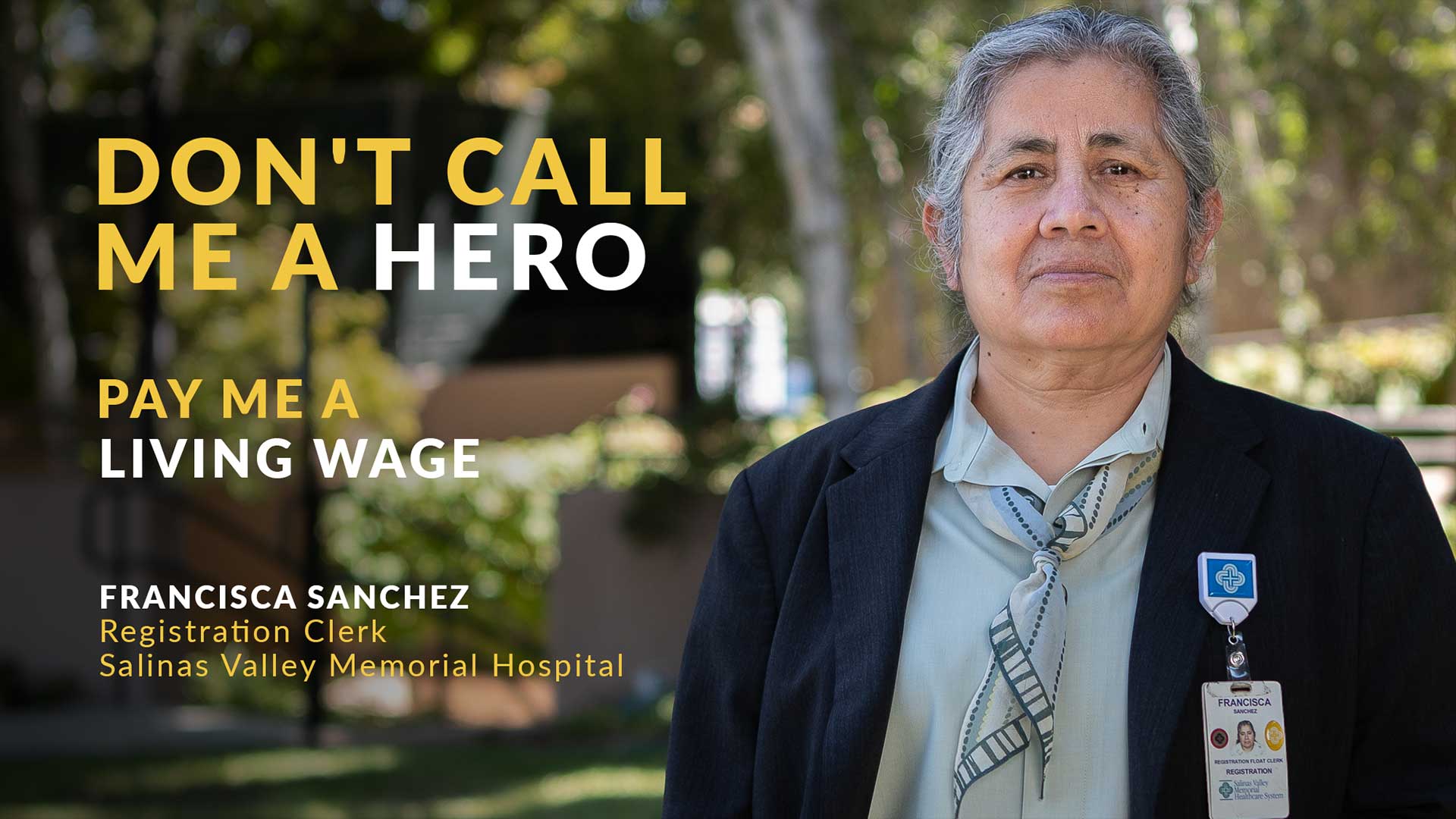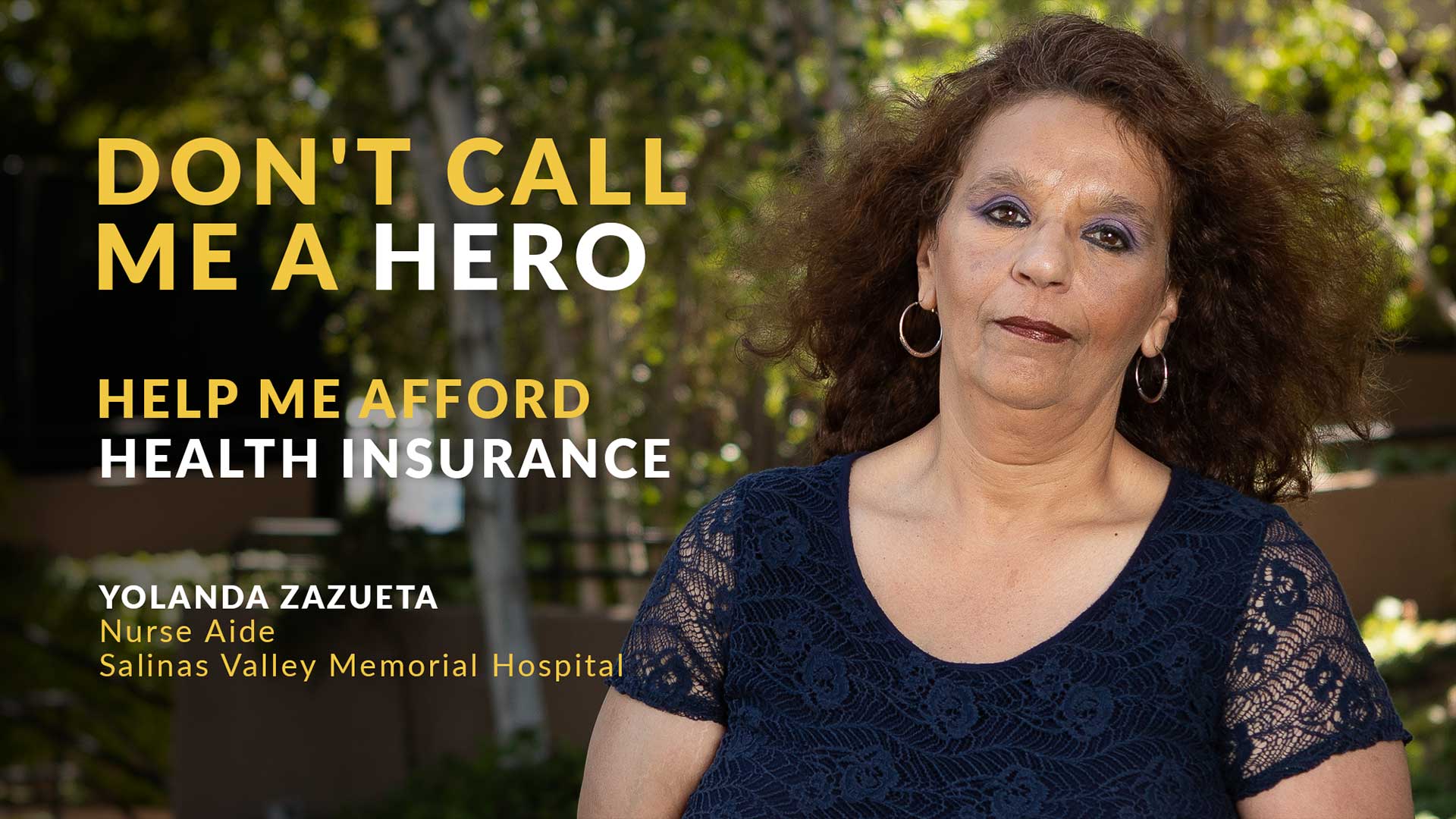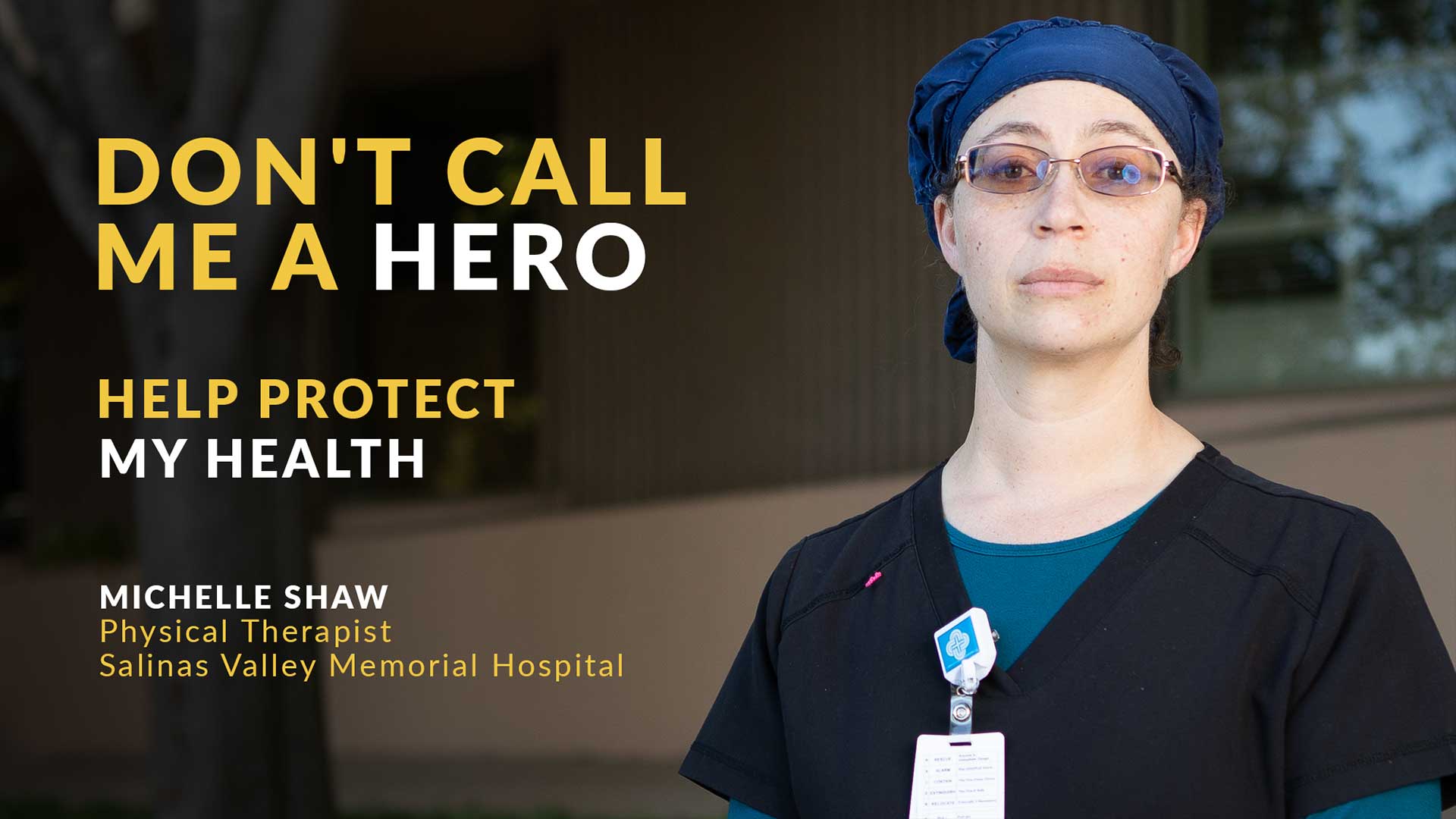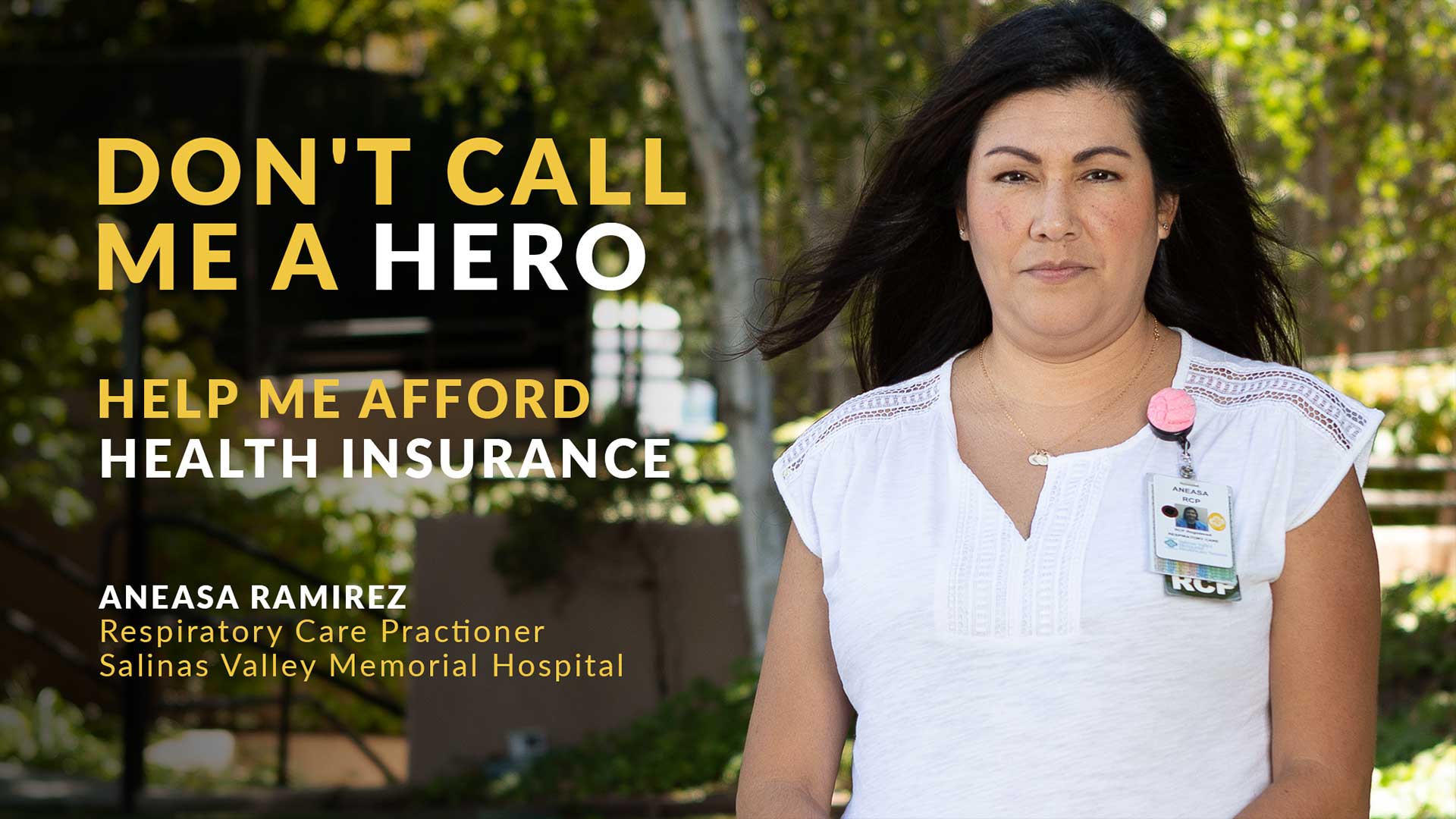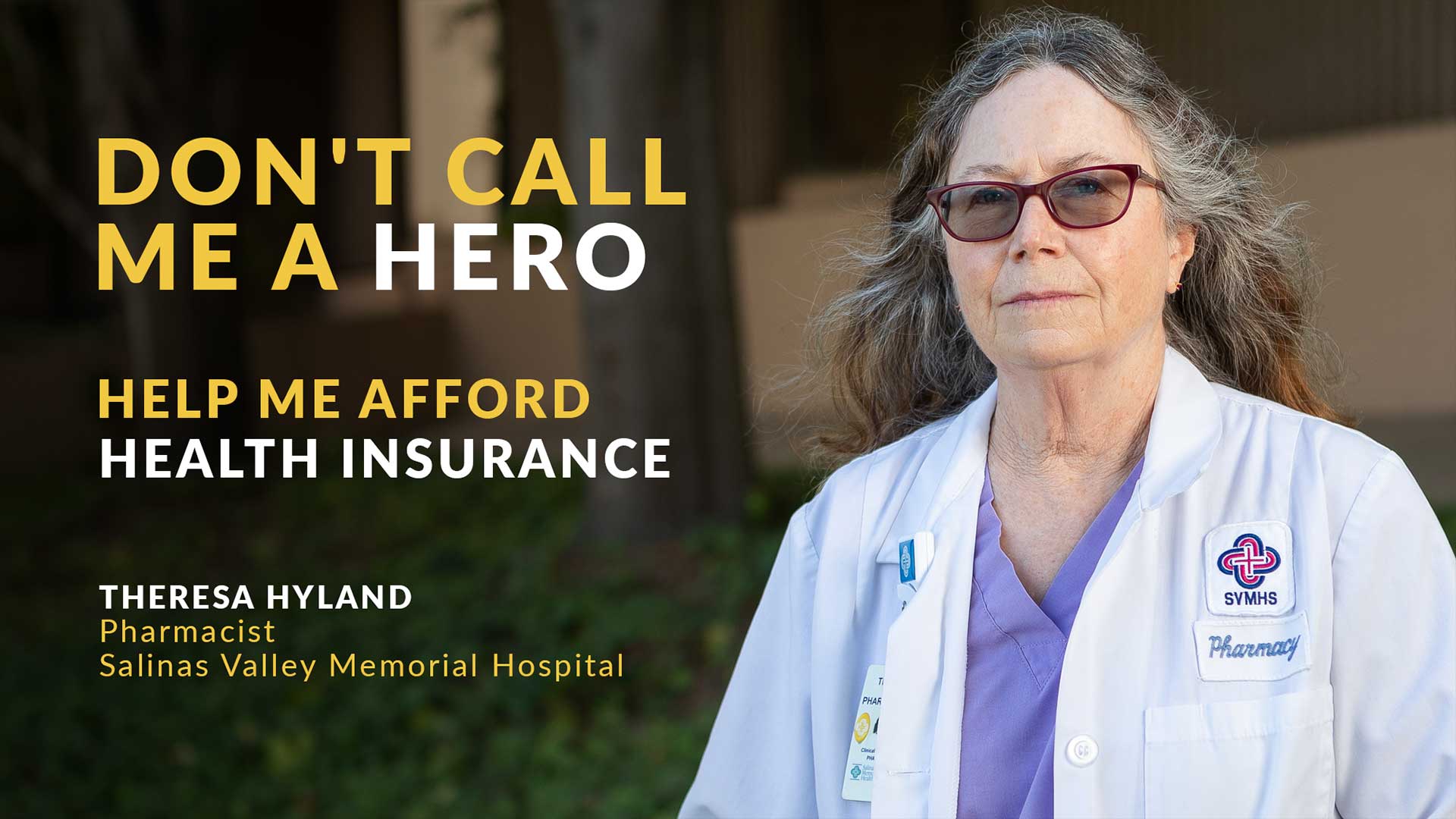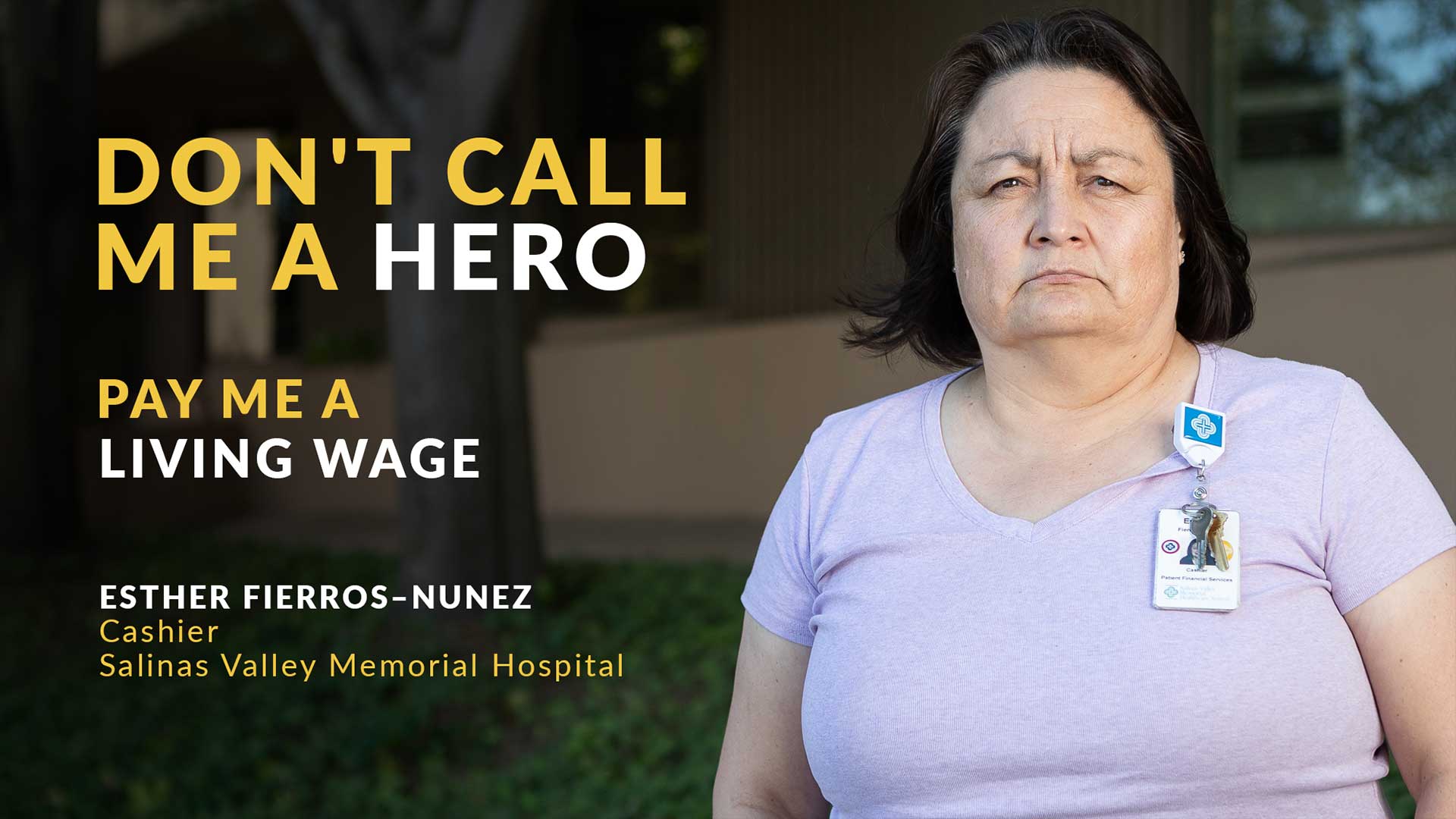 Frontline workers are being left behind
Salinas Valley Memorial Hospital workers are risking their lives to care for their patients during the pandemic. The hospital has failed to implement common-sense Covid safety protocols, leaving one in nine Salinas Valley caregivers to contract the virus, including one in five housekeepers — nearly double the state's overall infection rate. The hospital posted an $84 million net operating profit in 2019. Its 15 percent profit margin is twice the average California hospital. Despite these profits, hospital administrators want to double the cost of health insurance for Salinas Valley workers and deny them wage increases that would keep up with the rising cost of living.
---
We put our lives on the line during this pandemic. Our campaign is about fighting for safe staffing, fair pay, and affordable health care for our families.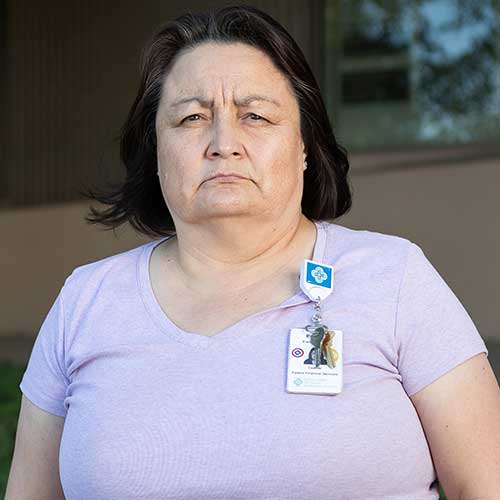 Esther Fierros-Nunez
Cashier
SVMH
"So many people in the hospital have gotten sick, but we keep doing the best we can for our patients. It shouldn't be too much to ask our community hospital to provide adequate PPE and safety standards during the worst public health crisis in generations."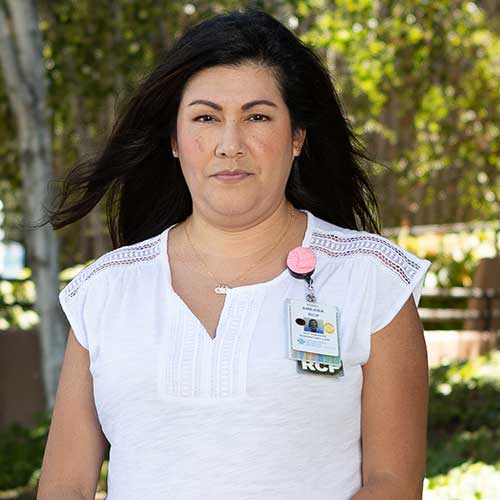 Aneasa Ramirez
Respiratory Care Practitioner
SVMH
"I love working at my community hospital, but I can't stay silent when my patients and coworkers are put at risk. Making caregivers pay twice as much for our health coverage will make it harder for Salinas Valley to keep its caregivers and provide the level of care our patients need."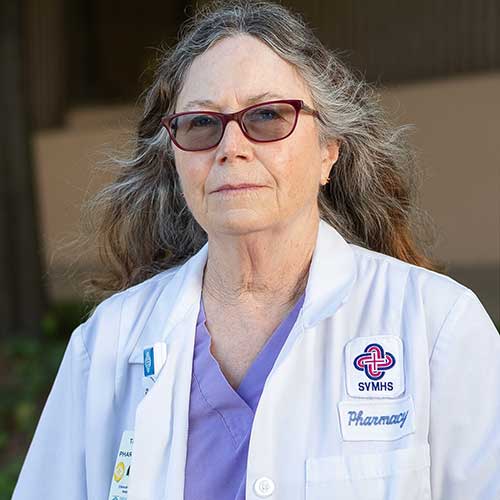 Theresa Hyland
Pharmacist
SVMH
"The cost of living is rising fast in Salinas. We can't serve our community if we can't afford to live here. Our hospital made $84 million in 2019. It can afford to pay a living wage and provide the best care for our patients, but it's proposing wages that won't keep up with rising prices."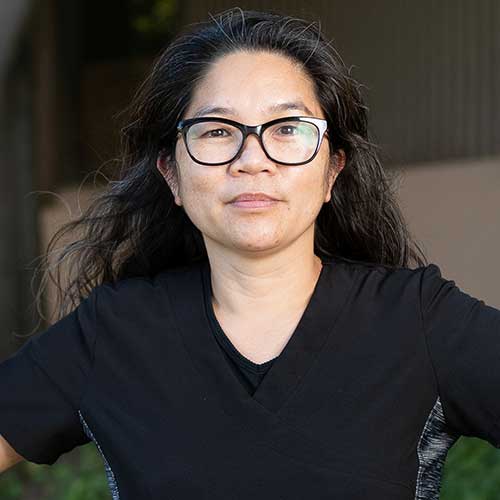 Rosana Buslon
Physical Therapist
SVMH
"As caregivers, we're proud of our work to save lives during the pandemic, but we're disappointed in our hospital. All we want is to be treated with dignity, but the people who run Salinas Valley care more about maximizing their profits than protecting their patients and caregivers."
---
Who's Responsible: CEO Pete Delgado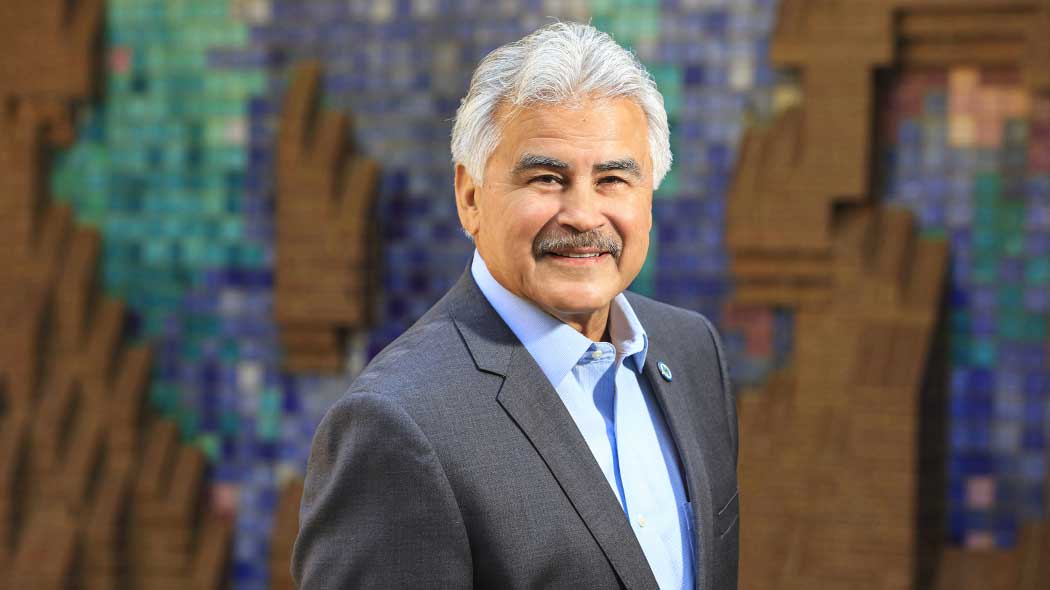 While Salinas Valley Memorial Hospital workers risk their lives serving patients during a pandemic, Salinas Valley CEO Pete Delgado keeps raking in money. Delgado is one of just twelve California public employees making more than $1 million a year. His salary has more than doubled since 2013, yet he's insisting that caregivers accept wages that don't even keep up with rising prices.
---
You can help by signing our petition
Let SVMH know that it's time to show workers the respect they deserve, with safe worksites, affordable healthcare, and a living wage.