Documenting Kaiser's mental health care crisis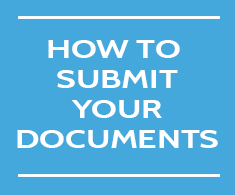 Since 2011, whistleblowers have revealed nearly 1,000 pages of internal records documenting Kaiser Permanente's illegal appointment delays, falsification of records, illegal management directives, and internal reports showing Kaiser's prioritization of profits over timely and appropriate mental health care. Kaiser deliberately understaffs its mental health clinics and emphasizes group therapy over individual therapy as a cost-saving measure.
Now, NUHW is making these records available to the public.
For four years, NUHW has supplied these records to the California Department of Managed Health Care (DMHC) in support of NUHW's formal complaint that Kaiser is withholding and delaying vital mental health services from its patients. Based on these records and the testimony of whistleblowers, the DMHC has twice cited Kaiser Permanente and fined the giant HMO $4 million for committing "serious" and "systemic" violations of the California's Mental Health Parity Act, Timely Access Regulations, and other laws. The DMHC's fine is the second largest in its history. Today, Kaiser continues to operate under an agency-issued "Cease and Desist Order."
Prior to delivering the records to state investigators, NUHW confirmed that none of the documents contains private health information.
In a document titled "Mental Health Rapid Access Group Utilization," dated September 2013, Kaiser describes the savings it enjoys by steering patients into group therapy rather than individual therapy. Page 11: "Groups are a more cost effective method for seeing patients. Per patient, a group appointment costs 80% less than a 1:1 appointment." Kaiser states that its cost for providing an individual appointment is $53.30, while the cost of a "group appointment" is $10.88, resulting in a "Savings per Patient" of $42.42.
NUHW filed this document, which comes from Kaiser's Improvement Institute, as part of a formal complaint with California's Department of Managed Health Care on November 11, 2015.
In a document titled "Psychiatry Access," dated December 7, 2012, that pertains to Kaiser's mental health clinic in Downey, California, Kaiser acknowledges its illegal therapy appointment delays and proposes a series of highly questionable remedies. On page 4, Kaiser acknowledges that first-time patients experience 24-day waits (20 business days) for non-urgent "intake assessment" appointments, which exceed the legally mandated 14-day (10 business days) maximum timeframe. Kaiser's proposed operational changes include overbooking appointment slots, setting limits on the number of treatment appointments available to patients, and emphasizing group treatment appointments. Page 9 details the "Estimated Financial Benefit" from these changes: "Net gain in available hours: 800 additional hours available with no increase in current FTEs (full-time employees)." Given the average $43 per hour cost of a non-M.D. provider, the document describes the project's "estimated financial benefit" as $34,440 at the Downey clinic.
NUHW filed this document, which comes from Kaiser's Improvement Institute, as part of a formal complaint with California's Department of Managed Health Care on November 11, 2015.
On October 1, 2013, mental health therapists in the adult team from Kaiser's Redwood City, California, clinic submitted a letter to Dr. Paul Wilson, chief psychiatrist in their clinic, expressing concerns over severe understaffing, massive caseloads, and wait times averaging six weeks or longer. During this time, the clinic experienced a 17% increase in psychiatric demands, as well as a "recent spate of suicides" unprecedented in the clinic's history.